The year 2020 has been a blast for everyone. The deaths of people in the pandemic, sorrow of losing close relatives, fear of being infected to Covid-19, helplessness in quarantine has made everyone's life hell. Some has become mad on small things, losing mind over a silly topic, meaningless arguments, and mental problem.
In these hellish days, some digital content creators have helped people to take out of their boredom with their unique funny, or relatable content.
Before that, we never cared about YouTube or Instagram too much. But the pandemic made people so irritated helpless and bored that soon we ran out of TV serials and web series. We had to look for something more with diffearent vibe.
Their mimicry of Bollywood star, a spoof of dialogue, appearing as a famous Bollywood movie , rest of other celebrities – everything made our days a little better.
Here in this article, there is a list of 30 Stress-Buster Digital Creators who have entertained us.
1. Yashraj Mukhate

Yashraj Mukhate is famous as a music composer and producer. He was born on 28 November 1995 in Aurangabad in Maharashtra. He studied Engineering and was interested in music. He uploads rap song in social media.
In August 2020, he posted a rap song which he composed from a dialogue of Rupal Patel (played the role of Kokila Modi in Saath Nibhaaana Saathia series) with beat editing and special sound effect and titled as "Rasoda me Kaun that". This video was rapidly shared and got over 3 million views and many memes were created based on the phrases " Ye Rasshi Thi" and "Mai thi, Tum thi Kaun tha".
Now he continues his journey as YouTuber and is famous for creating parody music out of dialogue and compost it with rap beats.
His NoxScore is 4.2 excellent.
2. Agastya Shah
Agastya Shah is a young 18 years old budding YouTuber and one of the popular Stress-Buster Digital Creators. People love to see his cheerful smile and are attracted by his videos. He uploads videos on regular events, simple yet funny and relatable.
In 2020, he has uploaded a video on mother's reaction on his going out, type of students in exam, parody videos on Coronavirus, new normal, type of students in online class etc. His contents are very popular and his hard work managed to get him over 165k followers on Instagram and his channel has 12.6k subscribers.
His NoxScore is 1.66 with great potential see on Agastya Shah NoxScore
3. Aishwarya Mohanraj
Aishwarya Mohanraj is a standup comedian born on 26 July 1994 in Mumbai Maharashtra. She has completed her schooling and graduation in Maharashtra. She was a stage person from her childhood days and took part in school functions. She has a great sense of humour which reflected on her Facebook statuses and her friends appreciated those which inspired her to participate in open-mic.
She debuted as a standup comedian in Amazon Prime original Comicistaan Season 1 and one of the top 10 participants. She continues her career as YouTuber, scriptwriter, storyteller and comedian.
Her NoxScore is 0.92 with great potential Aishwarya Mohanraj NoxScore
4. Abhijeet Kain
Abhijeet Kain is a famous TickTock-star who was born on 2 August 1995 in Lucknow Uttarpradesh. He started his career as an English tutor. He used to post funny videos on TicTock and make people laugh. He always loves acting and can get closer to his dream through TicTock.
He has over 510k followers and over 38 million "likes" in his videos. He has a YouTube channel too with 9.74k subscribers. He aspires to become a model and actor. He has also got his place as a Stress-Buster Digital Creators.
His NoxScore is 0.32 with great potential Abhijeet Main NoxScore
5. Rohan Joshi
Rohan Joshi is popular as writer and comedian. He was born in Mumbai Maharashtra. He loves to participate in standup comedy. He debuted infamous reality show AIB. Later, an FIR was reported against participants of AIB for hurting the emotion of audiences. Apart from standup comedian in All India Banchod, he also works as a scriptwriter in CNNGo.com.
6. Saloni Gaur
Saloni Gaur is a young popular comedian born in Bulandshahr Uttar Pradesh on 12 November 1999. She started her profession as Youtuber and uploads mimicry of many Bollywood stars. People liked  her mimicry of Kangana Ranawat, Nazma Api, Adarsh Bahu etc.
She appears as Pinki Dogra or Asha and Kusum Behenji. Her videos are trending on Instagram with 350k and YouTube with 377k subscribers.
Her NoxScore is 4.08 excellent see on Saloni Gaur NoxScore
7. Tanmay Bhat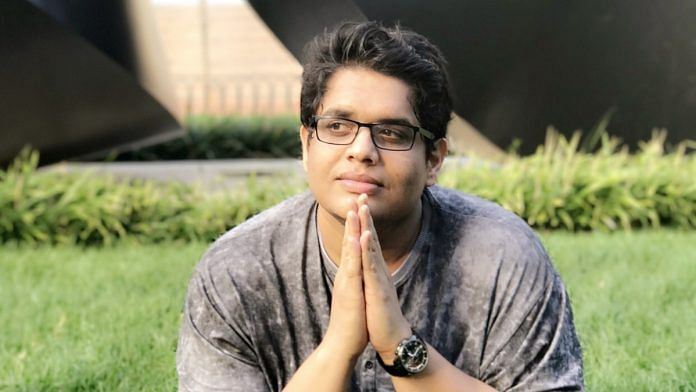 Tanmay Bhat is a popular standup comedian. He was born in Mumbai Maharashtra on 23 June 1987. He started is a journey as scriptwriter of Hass Lay India on UTV and continued as a writer with Wassup and Nachle Ve with Saroj Khan on MTV.
Later he went to work as a dialogue and screen-play writer. He also contributed to the AIB reality show. Recently he posts YouTube videos on game challenge reaction by other YouTubers. He is greatly appreciated as one of the Stress-Buster Digital Creators
His NoxScore is excellent 4.46 Tanmay Bhat NoxScore
8. Ronit Ashra
Rohit Ashra is a young video contender born on 5 December 2003 in New Delhi. He is famous for making hoax videos by lip-synching of celebrities. His gained most popularity after uploading parody videos on Bollywood actress Kareena Kapoor, Ananya Pandey, Sara Alo Khan, Aliya Bhatt etc.
His spoof video on Aliya Bhat liked by many fans in India. He also made a spoof appearing as Kokils Been with that "Rasoda Me Kaun Tha" parody song composed by Yashraj Mukhate. This videos got over 7 million views. He gained over 26.5k subscribers.
His NoxScore is 3.1 Ronit Ashra NoxScore
9. Kusha Kapila
Kusha Kapila is a famous internet idol and one of the Stress-Buster Digital Creators who was born in Delhi on 19 September 1989. She completed her education in Delhi and she is a graduate in English. She used to take part in college function and street play.
She wished to become a journalist. She did an internship in Chisell Effects Noida and content writing in Fashion Forward Trends.
She gained popularity when she started working as iDiva editor and for the fictitious character "Billi Maasi" who is a typical unreasonable lady of Delhi. She also played as many other characters relatable in our daily lives and loved by many fans.
10. Karan Sareen
Karen Sareen creates humorous contents which are very relatable in our daily life and he is loved by many fans. His mems and parody videos on daily life include college days, type of little girl in horror movies, 20's love, nurses in the medical room, covid-19, Donald Trump, dancing in weddings, TicTock and many more.
His NoxScore is 0.33 Karan Sareen NoxScore
Interesting Read- Planning to go to the Maldives Here are the ten best places to stay in the Maldives.
11. Sheetal Mustereya
Sheetal Mustereya is a 21 years old young prominent Instagram celebrity and model born in Mumbai. Her cheerful cute smile impresses her fans. Her joyful videos on TikTok have gained over 165k fans. Over 90k people follow her on Instagram. She generally creates a video on travel, lifestyle, fashion and beauty.
12. Sakshi Shivdasani
Sakshi Shivdasani is a famous model and one of the Stress-Buster Digital Creators who was born to a middle-class family of Mumbai in 1997. She obtained her schooling in Mumbai and is a graduate in Finance. She took part in 2013 Umamg Beauty contest and qualified in top 5 contestants.
She also played as a model for Maybelline Cosmetics. She is multitalented as she knows kathak dance and martial arts like kickboxing and judo. Her graceful ramp walk and immense standup comedy are loved by the audiences. Her videos on fashion, outfits, reality shows, foods are always entertaining.
Her NoxScore is 3.27 Sakshi Shivdasani NoxScore
13. Nick
Nick who is further known as "beyounick" on Instagram is famous for funny videos. His simple and humourous videos make people laugh. He has posted 1023 videos on the Instagram page and earned 1.6M followers.
14. That Indian Chick
She talks about the things which are relatable to us. She speaks about the girly talk which girls speculate but do not speak out loud. Her videos reflect the nature of some typical people like some friend who is studying law, the one who does not stop the fight, music dedicated to a girl then and now, how the short girls feel, fraud in online shopping and photos in a different stance.
Her silly photos and videos never fail to entertain others. She has 11.4k subscribers with total 433.59k views.
Her NoxScore is 0.45 with great potential of growth That Indian Chick NoxScore
15. Krutika
Krutika is a celebrity on TikTok. She was born in  Maharashtra on 5 December 1998 and known to people by "the mermaid scales" in TikTok. She makes exciting videos on YouTube about fashion and beauty along with collaborating with other social media stars.
Some of her trending videos are how it feels to go on a school excursion, about cute anime girls, excuse to get out of class early, watching phone under blanket pretending to sleep, responding to mom when she does not reply in return etc. Her channel has gained 292k subscribers and earned her place among the Stress-Buster Digital Creators.
Her NoxScoreis 4.26 Krutika NoxScore
16. Ishita Mangal
23 years old Ishita Mangal is a popular idol on Instagram. She has posted 879 images and videos. She makes entertaining content on fashion and beauty with comedy. She has 105k fans on Instagram.
17. Srishti Dixit
Shrishti Dixit is a famous YouTuber, actress and writer. She was born in 1993 in Kanpur Uttar Pradesh. She joined BuzzFeed for writing Bollywood content and later she emerged as an actress. She imitated "Crime Master Gogo", "PoGogo Geet" from Jab We Met on YouTube. She also makes entertaining content on TikTok. She has almost 220k fans on TikTok and 579k followers on Instagram page.
18. RJ Abhinav
RJ Abhinav was born in Delhi on 20 March 1995 and famous on TikTok. He also is popular for his hot and handsome look and actively makes entertaining contents on YouTube and Instagram. He joined as Radio Jockey on Radio Korchi 98.3FM and got is an inspiration of making a comedy channel on YouTube.
He uploads hilarious videos which make people laugh and earned his place among Stress-Buster Digital Creators. He has 2.22M subscribers and got over 160.67M views.
His NoxScore is 2.99 RJ Abhinav NoxScore
19. Ruhee Dosani
Ruhee Dosani is a famous idol on Instagram. She was born in Mumbai Maharashtra in 1998. She is popular with her cute smile and gorgeous look. She makes short and funny videos which involve foreigners or her friends.  She has 798 photos and videos which get over a million views with 574K following her page.
20. Roshni Bhatia
Roshni Bhatia is a famous social media idol. She was born in Delhi on 28 August 1986. She had a YouTube channel where she uploads videos on fashion beauty style tips. She beautiful hot cute and makes content on fashion beauty travel etc. She makes entertaining videos trying out different dresses and fashion.
She has 175K fans on Instagram and over 300k subscribers on YouTube showing how she is prominent as one of the Stress-Buster Digital Creators. Some of her trending videos are browsing the internet at home, tips to maintain long hair, review of using beauty product of differs brand, advice on makeup and screen care.
Her NoxScore is 0.82 Roshni Bhatia NoxScore
21. Sakshi Sindwani
Sakshi Sindwani is a famous YouTuber and content creator of fashion. She attracts people with her sense of fashion and graceful personality. She is often criticized for her weight and told that she should lose weight to be successful in the fashion world. But she keeps being who she is and has become successful. She has inspired many young girls to step foot in the fashion field. She has 29.4k fans on TikTok.
22. Niharika Nm
Famous internet star Niharika Nm was born in Bengaluru on 4 July 1997. She entertains people by making funny short parody acts. Her video on "type of student before the exam" gained much love from her fans. She actively makes funny videos on Instagram youtube and Snapchat.
She has 50k fans on Instagram and 573k subscribers on YouTube. People love to see her videos as she earned her place as one of the famous Stress-Buster Digital Creators.
Her NoxScore is 0.95 Niharika NM NoxScore
23. Shreeja Chaturvedi
Shreeja Chaturvedi is a famous standup comedian who was born in Mumbai. She also took part in Comicistan on Amazon Prime. She has 231 videos on Instagram with 79.4k followers. She has 9.45k subscribers on YouTube. Some of her trending videos are on why she should not attend interview, parody roast of other comedians.
Her NoxScore is 0.53 Shreeha Chaturvedi NoxScore
Interesting read- 9 new movies, shows, and documentaries released on November on Netflix, Amazon Prime Video, Disney+ Hotstar, and more
24. Carry Minati
Ajay Nagar is a famous YouTuber known for his channel Carry Minati who was born in Faridabad on 12 June 1999. He started the YouTube channel when he was 8 years old. He makes roast videos. His funny criticism on TikTok, Bollywood stars, daily soap on Television, movie logic bring a smile on anyone's face.
He has got 27.9M subscribers for his channel and made his place among the most favourite Stress-Buster Digital Creators
His NoxScore is 2.99 Carry Minati NoxScore
25. Dolly Singh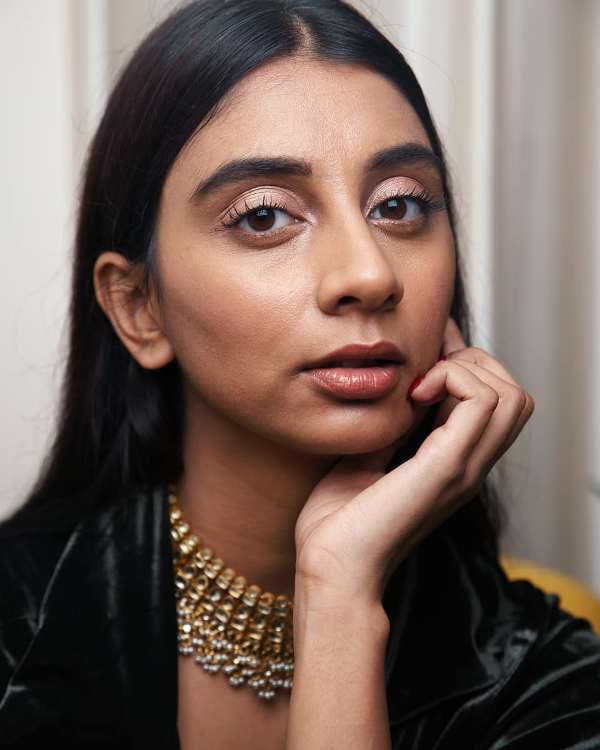 Dolly Singh is a prominent YouTube born in 1993 in Nainital. She entertains her fans with funny comedy videos and fashion tips. She also works as a content writer in iDiva. She has collaborated with Kusha Japila for "South Delhi Girls".
She has appeared as other fictional characters like  Kapoor, Zeenat, Reckless Renu, Natasha etc. She made collaborate videos with popular Hollywood games like Ayushman Khurana, Priyanka Chopra, Kareena Kapoor, Kangana Ranawat. She has 443k subscribers for her YouTube channel.
Her NoxScore is 3.3 Dolly Singh NoxScore
26. Vipasha Malhotra
Vipasha Malhotra is a popular standup comedian who also uploads hilarious videos and jokes. Some of her trending videos are comedy on Netflix series The Queen's Gambit, viral food hacks, collaborating with another female comedian, typical behaviour of aunty in the neighborhood making her respected as one of the Stress-Buster Digital Creators . She has 2.31k subscribers of her YouTube Channel.
Her NoxScore is 0.28 Vipasha Malhotra NoxScore
27. Apoorva
Apoorva Arora is a famous model and actress born on 5 June 1996 in New Delhi. She is well in Kathak dance. Her video channel is very popular and she appeared in many YouTube videos like "Filtercopy" and "The Timeliners". Her video "Every school romance" in collaboration with Rohan Shah.
28. Prajakta Koli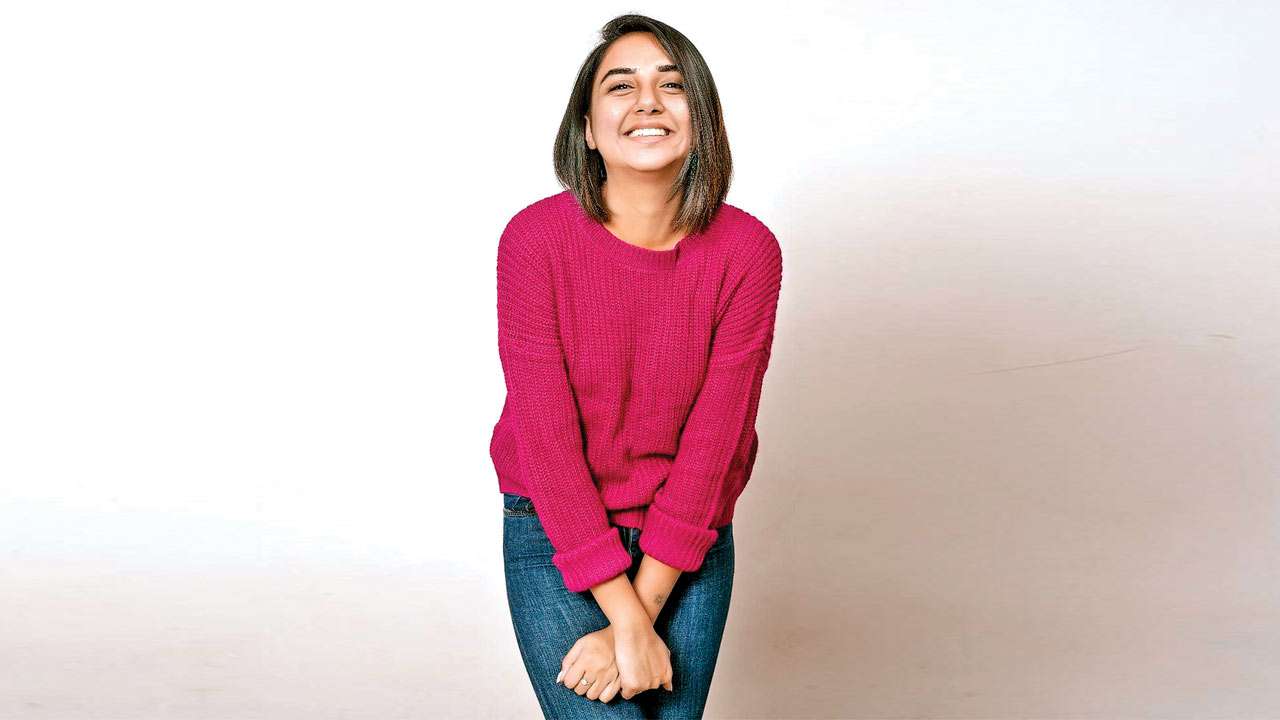 Prajakta Koli is a popular YouTuber and actress. She uploaded comedy videos on her YouTube channel namely "Mostlysane". Her videos are very relatable to our daily lives and are fun to watch. She has worked with glorious Hollywood actors like Nawazuddin Siddiqui, Kareena Kapoor, Vishal Kushal.
She started a series where she invites many celebrities like Kareena Kapoor, Sanya Malhotra, Neha Kakkar, RJ Malishka, Sumukhi Suresh, Mithila Palkar and asks them to act some task. She also made a short film " Kheyali Pulao" about the empowerment of women in a rural part of Haryana.
29. Mikeal Akash
Mikeal Akash is a social media idol born in Bangalore on 9 February 2001. He is popular for his funny TikTok videos.
30. Kareema Barry
Kareema Barry is a famous Instagram celebrity born in 1997. Her audiences are a fan of her cute smile and hot look. She has earned 63.6k followers on Instagram. Some of her trending videos are- the girl who had a crush in school, the girl who thinks of herself weird, her feelings when she met people on the New Year, a friend who always wants song on car, the friend who gets over her breakup.