Emily in Paris Review
Emily in Paris is the new sensational show which is taking everyone by storm. Created by Darren Star, who was the main brain trust behind hit shows like Sex and the City, Beverly Hills 90210, and Younger; this show offers something similar to those other three. Maybe it is the fact that all three shows have drama, romance, and hot people in pretty dresses in them. But let's go back to Emily in Paris. 
Interesting Read: New Movies and Shows to Watch this Weekend (October 2020)
Emily in Paris is a Netflix original show which stars Lily Collins as Emily Copper. She goes to Paris to become the social media manager of a French business. The show slowly shows just how her life goes on in that city. But, this is a general synopsis. Of course everyone wants to know how the show actually is. So here is our Emily in Paris review. 
Lets begin with Emily herself. At first she is giddy and happy to spend a whole year in Paris. But once she goes to her office, she soon finds out that her colleagues are rude and unwelcoming. They think her American ways and ideas are crass. This is worsened by the fact that Emily isn't proficient in French. If that wasn't enough, then our girl has zero work experience when it comes to working with high-quality luxury brands.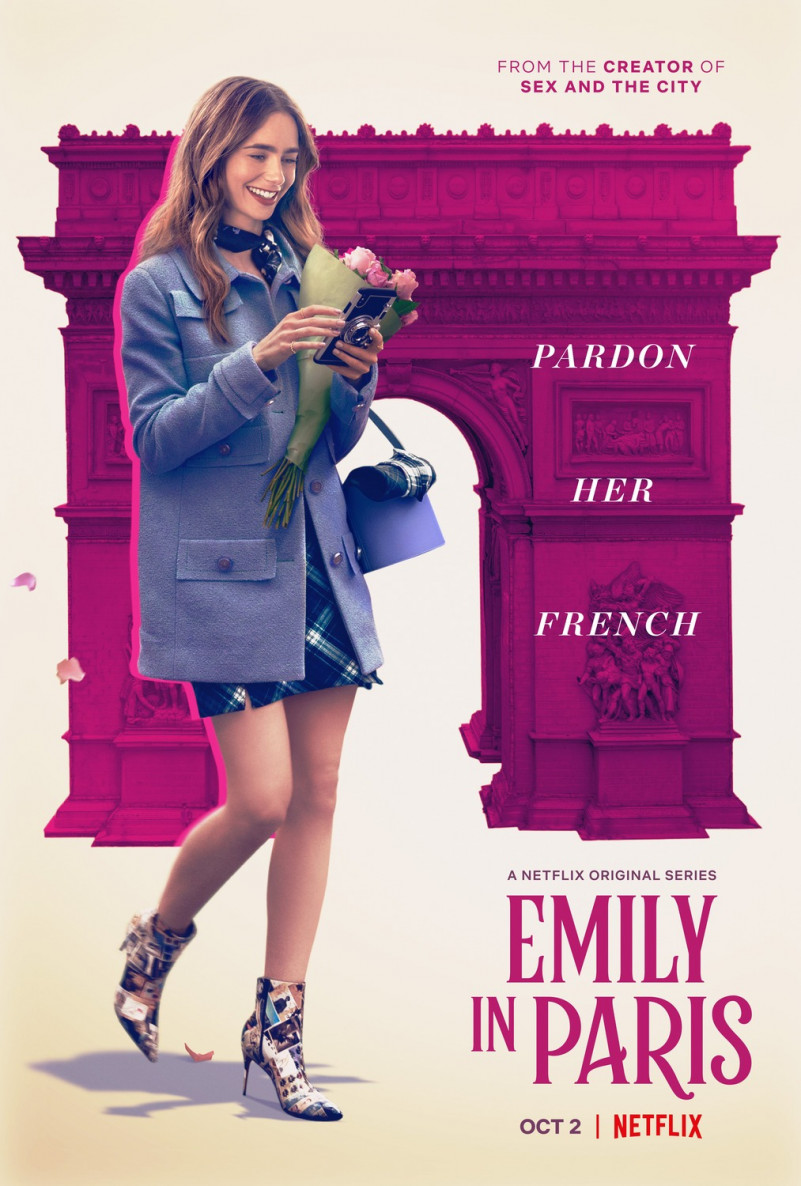 As such with this, the stage is set for a culture clash. But we must say that a whole lot of it feels stereotypical and manufactured. But, Emily in Paris won't be winning any Emmys anytime soon so we would much rather not waste our energy on that. So let's move on to exploring Emily better. 
Emily is also a feminist and after checking out the show she kind of feels like the only one who is. After all, her own boss sneers as she says, "Cherie, I'm a woman. I'm not a feminist." But we must give credit that feminism isn't just said as a one-time thing. There are various instances in the show where this is brought up. But sadly the men in this show aren't feminists at all. They turn out to be creeps who Emily has to avoid. 
The rest of the cast doesn't have much diversity to offer. But to the credit of the show, it does try. For one, there's Mindy Chen (played by the uber cute Ashley Park) who is a rich heiress from the city of Shanghai. Here, she is working for a couple as a nanny. Her dreams and secrets are very well defined and she knows what she wants from her life. The only other person of colour is Emily's coworker called Julien and we are sad to report that Julien has no backstory or much of a personality as well, apart from being catty and sassy. 
Interesting Read: Final Girl Friday: Victoria Pedretti is the Queen of the Haunting Twist Horror Ending
As for the plot, it is simple and easy to digest. At the end, Emily in Paris is a very feel-good show which does follow a lot of rom-com tropes. To another credit of the show, the entire plot doesn't revolve around her love life. So there's some improvement over Darren's previous works like Sex and the City. 
If there's one thing you are going to take away from this Emily in Paris review, then take this- If the pandemic is weighing too much on your mind and you want peace then try out Emily in Paris as a breather or mind-refresher show.