If there is any bond in the world that's the most pure, and the cutest (at the same time), that's the bond the siblings share with each other. And, when it comes to the Celeb Siblings, the essence is no different. Here, we have gathered some social videos of the celebrity siblings who are just being goofy with each other in their personal selves. 
1. Sara Ali Khan and her brother are cycling around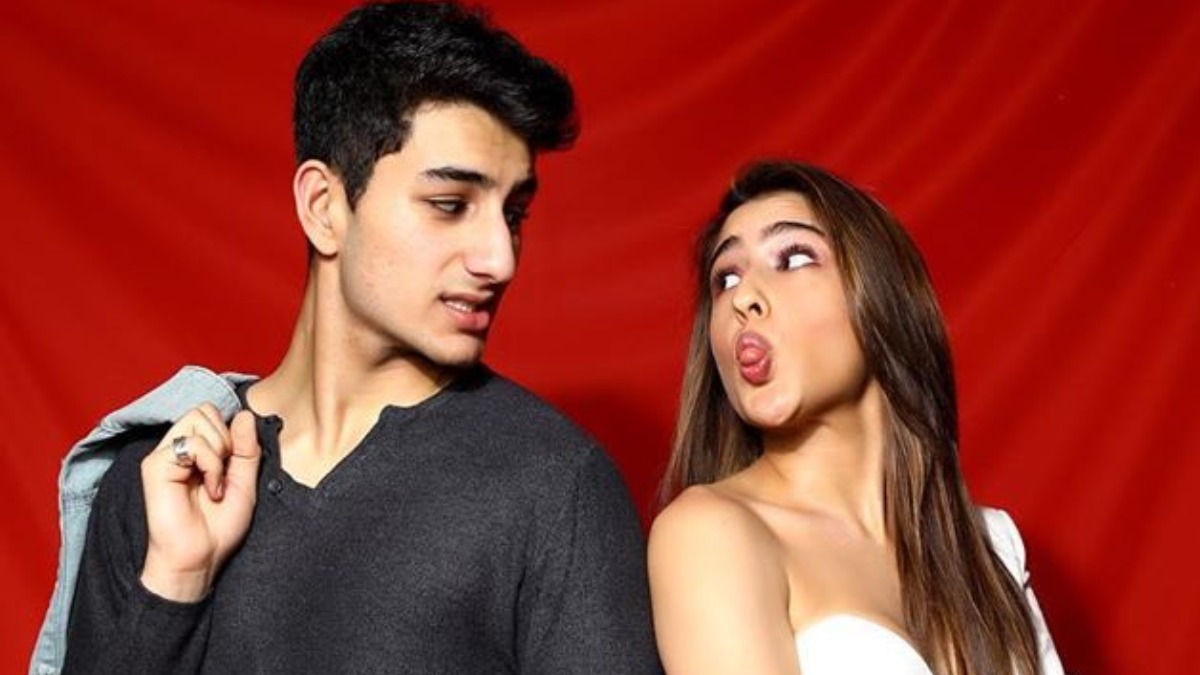 Sara Ali Khan, though a popular name in the Bollywood film industry, loves to spend some family time, and does it the most with her loving brother Ibrahim. In this video, she is seen cycling around the road with her brother. It seems like they are off to a holiday, possibly in a village. Amidst the showering monsoon clouds, the two are racing around, giving each other a tough competition, and reminiscing their childhood days. 
Though we don't know who won, at last, the brother-sister duo definitely enjoyed their time and even took some cute photographs that we can't stop drooling around. 
The cuteness of the duo got even more vibrant amidst the green pastures and meadows behind them. Sara definitely loves to take short breaks from work for such refreshing escapes with her family, and we love it. 
The actress, even in her goofy self with her brother, manages to look absolutely stunning in the casual pair of hot denim pants, and a baggy t-shirt. Her brother also paired a white t-shirt and trouser shorts, which ideally goes with their holiday mood. 
2. Jahnvi Kapoor dancing around while her sister Khushi Kapoor throws expressions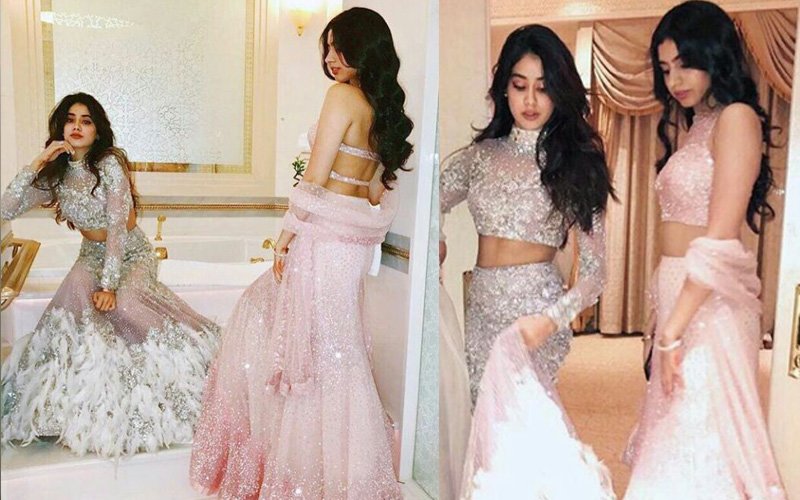 Recently, Jahnvi Kapoor took to Instagram to share her classical dance video with her fans, where she was dancing on a Bollywood song. While she seemed over the top when it came to the expressions, it seemed like Khushi Kapoor wondered "what's wrong with her" (in her head) with her expressions. We are definitely not taking offence! 
The actress, as we know, lost her mother, whom she was most close to. Now, she especially counts on her father and sister, Khushi Kapoor, and loves to spend ample family time with them. 
While going through her feed, there are either pictures of her works, or with her family and friends, and thus we know how much she values her personal bond. 
The actress began her journey in the Bollywood industry with Karan Johar's 'Dhadak' in 2018, and then went on to 'Gunjan Saxena: The Kargil Girl', and has 'Dostana 2', along with Kartik Aaryan, 'Roohi Afza', opposite Rajkummar Rao and multi-starrer 'Takht' in the pipeline.
Also Read- Master movie review: A Worthy Big Theatrical Blockbuster!
3. Taapsee Pannu and her sister being high on "Biggini Shoot"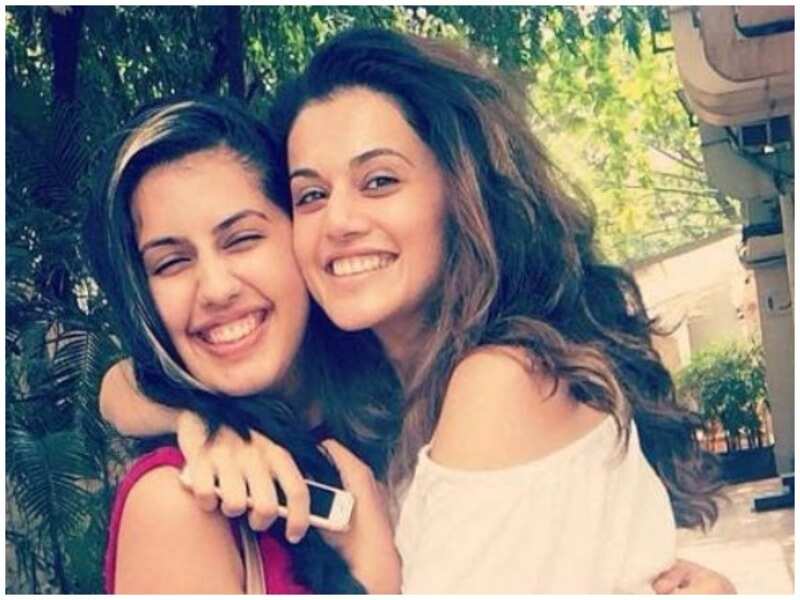 The Pink actress was recently off to her holiday in the Maldives with her friends and sister, and it seems like they went high on the "Biggini Shoot". The sister's duo, along with their friends, was wearing bikinis, while they made fun. 
After spending months in the lockdown, the actress flew to the exotic location to relax before kick-starting her shooting schedule for Rashmi Rocket. The song is a take by Yashraj Mukhate of 'Rasode Mein KaunTha' fame who created the song from the famous Emotional Atyachaar episode.
Taapsee and Shagun gave a lot of effort into making this fun video. There are multiple shots in different locations. 
4. Kartik Aaryan's sister Kritika Tiwari sometimes features in his videos and we have to say, we already love the duo.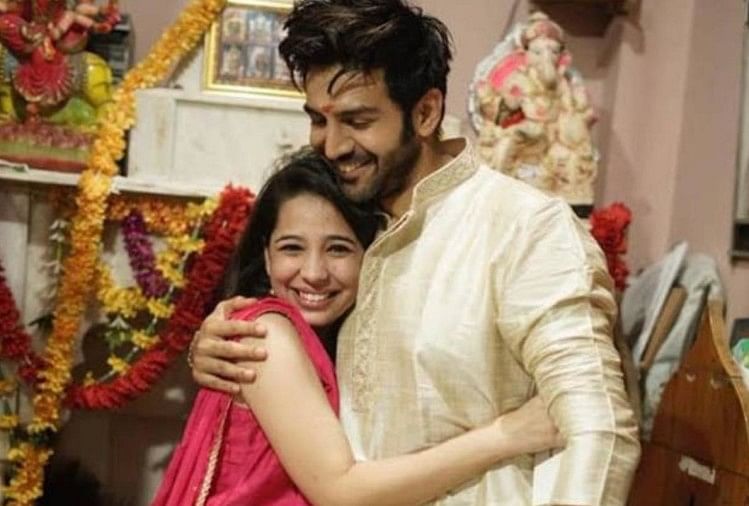 No matter how many people are there in a girl's life, a brother is someone, who holds an irreplaceable place in her heart. They've grown old and have celebrated many birthdays and terrible moments together. They may fight, they may irritate each other and also may say that they'll never talk to each other after a big fight, but will always be there by each other's side.
It's the same for Kartik Aaryan's sister as well. 
Kartik Aaryan took to his Instagram handle and posted a hilarious video with his sister, Kritika Tiwari. In the video, we can see Kartik sitting on a chair with his full-grown beard making him look like 'Kabir Singh'. 
While his sister, Kritika is standing behind him and does an extremely funny trick with a hypothetical string, having a hilarious end. Along with the funny video, the actor revealed that getting hit by his sister is his daily routine in his caption, that can be read as "Subah Utho Nahao Pito So Jao #QuarantineLife #KokiToki." 
5. Sonam Kapoor and her sister Rhea are literally inseparable. They work together, vacation together and they don't shy away from appreciating each other.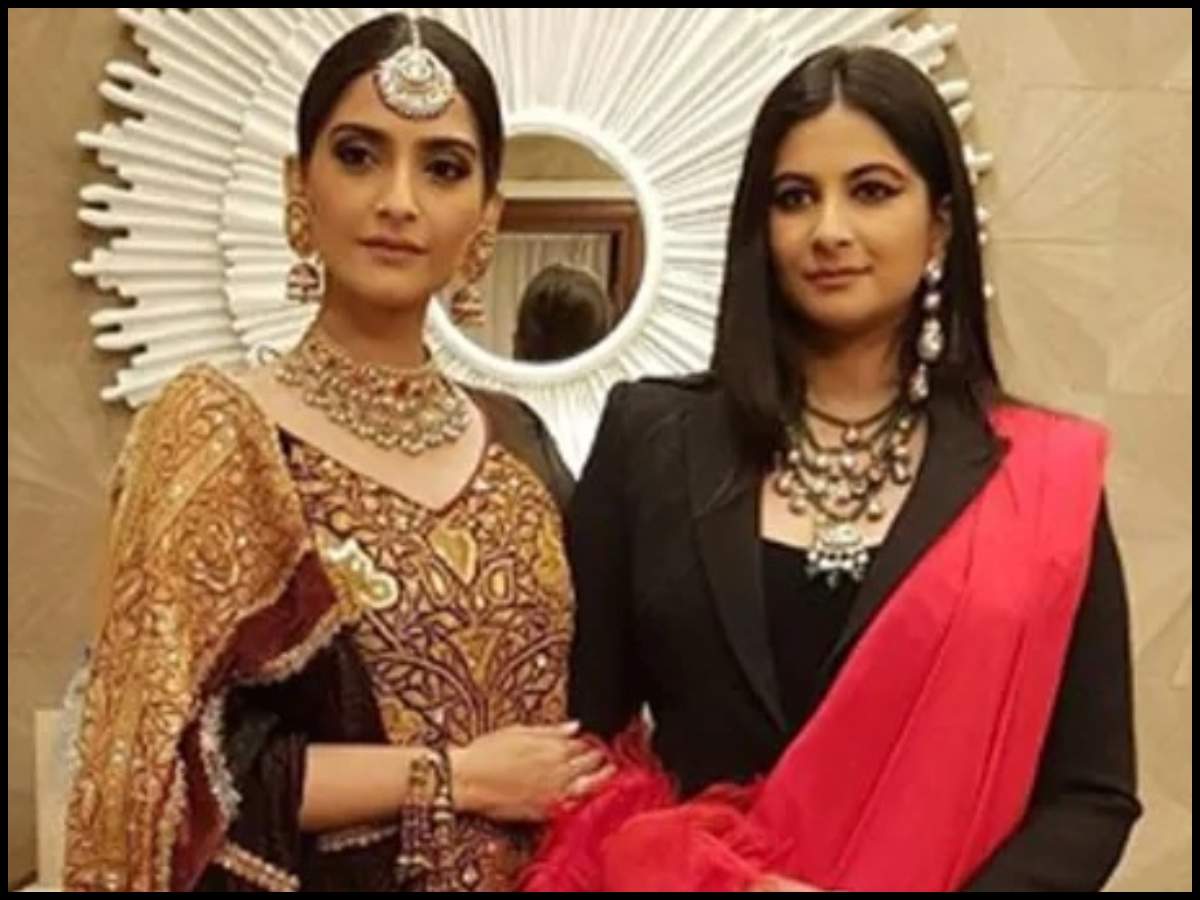 Sonam and Rhea Kapoor do almost everything together. From travelling and eating to dressing up, they truly are two peas in a pod and their latest video on Instagram is a proof. 
Sonam Kapoor along with husband Anand Ahuja and sister Rhea Kapoor are exploring Los Angeles in the most beautiful way ' like a local. Sharing some stunning pictures from their LA vacation, Sonam used the hashtag #LAtheKapoorWay. 
Sonam Kapoor has always been quite close to her sister Rhea Kapoor, and their goofy selves are quite known to their fans. They not only make fun with each other, but they also work together, and travel together as well. 
6. Shilpa Shetty and her sister Shamita Shetty party together, go on family lunches together and poke fun at each other like most of us. And, we have no complaints. 
Shilpa Shetty went off to a fantastic location with her family to celebrate Christmas and New Year. She took to Instagram to share a boomerang video of her and sister Shamita Shetty posing excitedly outside a private jet. 
The sister's duo have been really close to each other, and their bonding can be really seen through on social media. 
Shilpa is gearing up to make her acting comeback after 13 years with Sabbir Khan's Nikamma, which also stars Abhimanyu Dassani and Shirley Setia. Apart from this, she will be seen in Priyadarshan's Hungama 2, alongside Paresh Rawal, Meezaan and Pranitha Subhash.
Shamita, meanwhile, was recently seen in the Zee5 series Black Widows. She plays a frustrated wife who murders her husband after years of suffering abuse. The show, an adaptation of the popular Finnish show of the same name, also featured Mona Singh and Swastika Mukherjee in the lead roles.
7. Though they don't share many videos of each other on Instagram, the Kapoor sisters (Karisma and Kareena) are hard to miss out on when you think of sibling goals.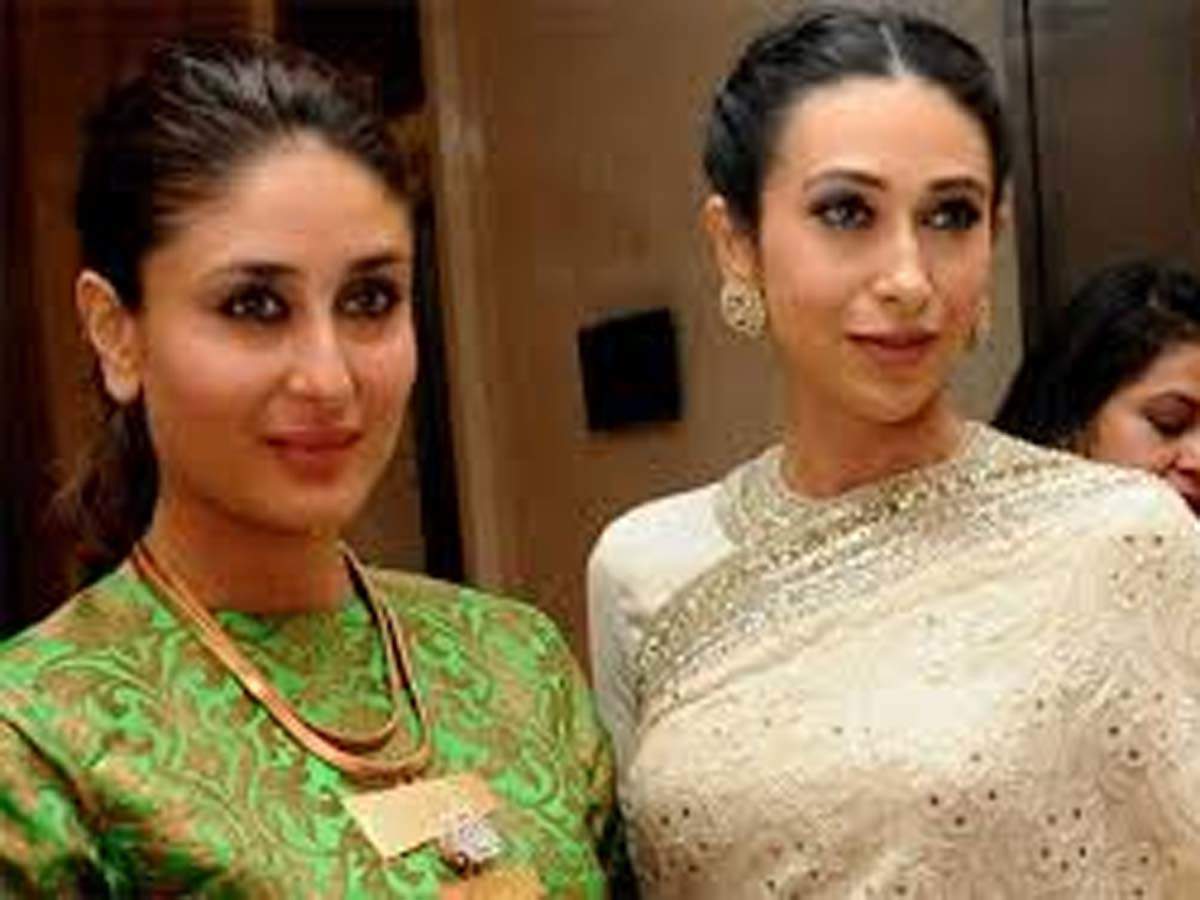 When it comes to sibling bonds, the Kapoor sisters seem to be bossing this trend absolutely. They have been posting on Instagram for long now, and day by day, their videos are attracting more fans around the internet. 
The Kapoor sisters, Karsima and Kareena on Tuesday shot together for a project. Karisma took to Instagram to share a boomerang video in which we see Kareena sitting on a chair while getting her makeup done and flaunting her baby bump. 
In the posts, Karisma and Kareena are seen twinning in a grey sweatshirt. Kareena, who is currently six months pregnant, recently came back to Mumbai after spending time with her husband, actor Saif Ali Khan, and son Taimur at Saif's ancestral property in Haryana.
Also Read- 13 Bollywood Actors You Won't Believe Hold Amazing Degrees
8. Katrina Kaif and her sister Isabelle occasionally make entertaining reels on Instagram. Don't they look cute together?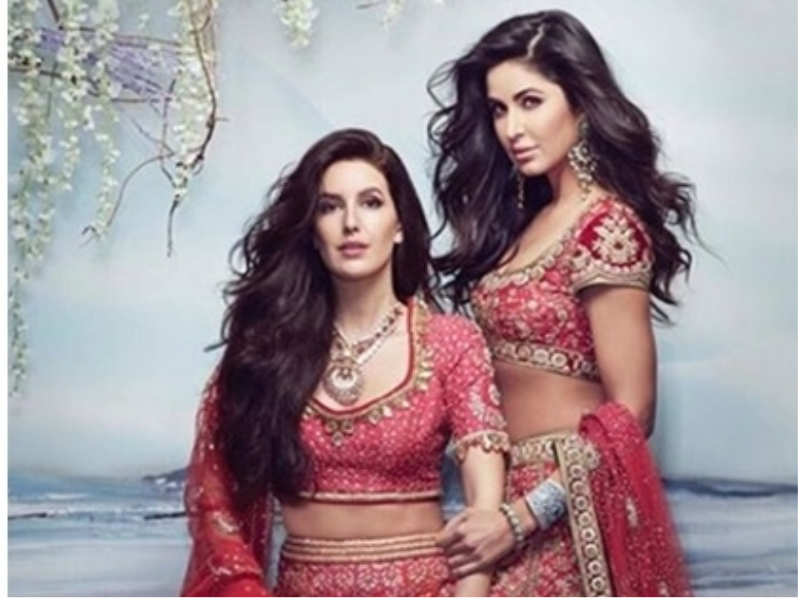 Katrina Kaif just posted a short video on Instagram with her sister, and we absolutely love it. In the short video, we see Katrina along with her sister Isabelle Kaif going about their daily routine as they fight, clean and make merry.
While many celebrities took to their social media to share their Instagram reel experience, actor Katrina Kaif's short video with her sister particularly caught our attention as it was both funny and adorable.
In the short video, we see Katrina along with her sister Isabelle Kaif going about their daily routine as they fight, clean and make merry. She captioned the fun, little video, "All day every day 🏠🙂I think this is what u do with reels🤔 #feelkaroreelkaro."
9. Kriti Sanon and her sister Nupur Sanon are the epitome of sister goals. They do everything together and it's heartwarming to see the strong sibling bond they share. 
The sisterly bond between Bollywood actress Kriti Sanon and her sister Nupur Sanon is too adorable to get unnoticed. Recently, Nupur shared a video on her Insta handle with a caption that reads, "Had to repost because you made this cute effort of making your first reel @kritisanon which we both know is a big deal Krits!" 
In the video, Kriti wished her sister on her birthday as she couldn't stay present with her on her birthday. She wrote, "Happiest Birthday to the funniest entertainer of our house!! @nupursanon You are the one person who I share all my joys, sorrows, poems, gossips, excitements, achievements, confusions and frustrations with! Basically, you are my "Dear Diary".
However, it's not the only video that the lovely sisters shared on Instagram, but there were many when we saw the two sisters goofing around each other, and making fun of each other. 
10. Vicky Kaushal and Sunny Kaushal are two brothers who are charming and full of swag. Don't believe me? Watch these videos. 
Well, recently, we stumbled upon a video of Vicky along with his brother and actor Sunny Kaushal. In the video, both of them were seen sitting in their car and enjoying the ride. Soon they start singing Taal's song 'Dil Ye Bechain Ve' in complete coordination. The chemistry of the Kaushal brother will definitely crack you up. 
Featuring his younger brother Sunny Kaushal on the latest Instagram post, actor Vicky Kaushal on Monday treated fans to a refreshing all smiles clip as his brother poses in the balcony, amid the mesmerizing view of a clear blue sky. "Uff! @sunsunnykhez," wrote the 'Raazi' actor as he posted the revitalising video on Instagram. 
In the clip, Sunny is seen in a casual avatar as he cherishes his time in the balcony amid the clear blue sky while the song 'Kasoor' plays in sync with the video. As the video starts, he is seen crossing his fingers through his hair as the lyrics of the song say about 'the luscious locks' and then keep on smiling as Vicky captures the video.
The song 'Kasoor' added another mood to the refreshing clip featuring the actor.