The Boys in the Band was revived on Broadway for its 50th anniversary in 2018, the play is about a group of gay friends in pre-Stonewall New York and were cast with some of the brightest stage areas and screen actors of their generation, all of whom were open in their real life.


Netflix's film adaptation of The Boys in the Band reunited that entire cast in their stage roles, with Jim Parsons playing the bitter and self-loathing Michael, a party host who can't handle his liquor and turns an already uncomfortable evening more worse thanks to an uninvited guest (Brian Hutchison as Michael's homophobic former roommate) Alan. This becomes a night full of unpleasant truths.
Zachary Quinto stars as Harold, the birthday boy and guest of honour, Andrew Rannells plays the always-horny Larry, and Matt Bomer as Michael's closest friend Donald; get to know these boys more in our cast guide of The Boys in the Band.
Jim Parsons as Michael
The supposed epitome of worldliness and class Michael is the host of the evening. Michael spent his college years at Georgetown pretending to be straight, not an uncommon thing to do in the 1950's.
However, his college roommate Alan believes he's straight and when he arrives at Michael's apartment unexpectedly in the midst of the party, he creates discomfort and drama. After weeks of sobriety, Michael also causes damage by showing his mean, drunk and manipulative side.
 Jim Parsons reigned as the highest-paid actor on television thanks to his role as Sheldon on The Big Bang Theory. Parsons appeared on the series from 2006-2019.
Zachary Quinto as Harold
Harold is the man of honour, who arrives exasperatingly late to his own party. All through the film Harold and Michael have a ridiculed and biting repartee and Harold wants no part in Michael's mind game though he does want a part of the Cowboy.
Matt Bomer as Donald
Donald a man who is trying to accept himself as a gay man leaves the city and moves to Long Island to leave his neurosis behind, but it doesn't seem to work. He has a history with Michael and surprisingly with Larry to.
Matt Bomer's early television career began with stretchs on All My Children and Guiding Light.  Magic Mike served as his entree into major films, and he later reprised his role in Magic Mike XXL. Bomer also starred in The Sinner and the revival of Will & Grace. 
Interesting Reads: Stream It or Skip It: 'Love and Monsters' On VOD, an Apocalyptic Adventure With a Big Heart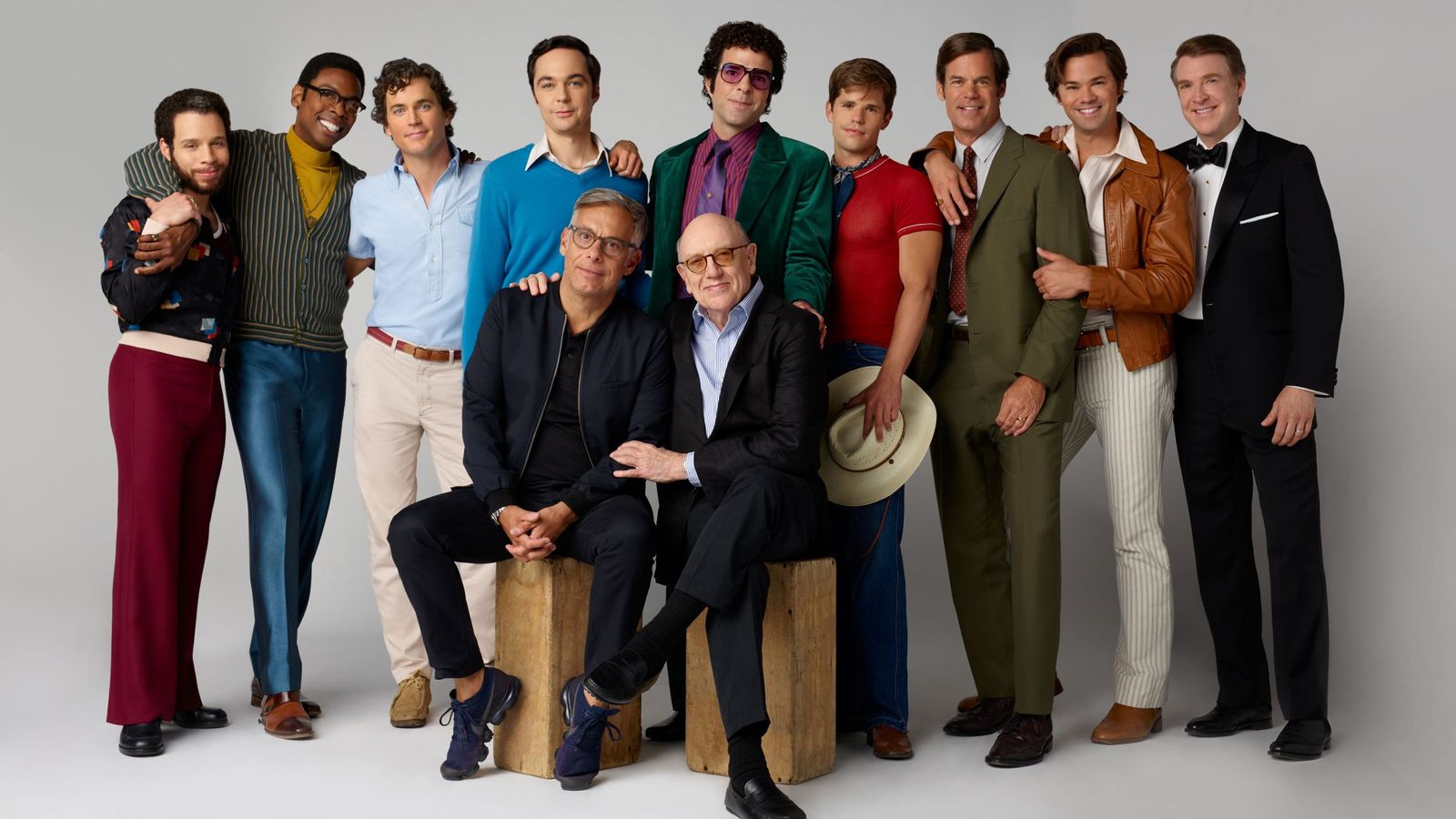 Robin de Jesus as Emory
Emory is a person very comfortable and proud in his skin. He is the soul of the party as he was responsible for bringing the Midnight Cowboy as a gift to Harold. His elaborateness is the reason Alan leaves the party.
Robin de Jesus was nominated for a Tony Award for his portrayal of Emory in the 2018 Broadway version of The Boys in the Band. Prior to this role, he won a Best Featured Actor Tony for his portrayal of Sonny in In The Heights (penned by Lin-Manuel Miranda) in 2008.
Brian Hutchison as Alan
Alan is Michael's old college roommate. One afternoon he calls Michael in tears to which Michael hesitantly invites him over and then cancels. Surprisingly Alan shows up in the middle of the party and drunkenly throws his wrath at Emory eventually punching him in the face. Now that Micheal's truth was out he started a brutal game forcing everyone to confront their darkest secrets.
Brian Hutchison is one of those New York actors that have appeared in every series filmed in the city, from Law & Order: SVU to Blue Bloods to Vinyl. He has dozens of Broadway and off-Broadway credits to his name, but his voice is perhaps what he's most famous for: he's the narrator of over 150 audio books.
Interesting reads: The Trial of the Chicago 7: A New Netflix Film to Watch Right Now
Andrew Rannells as Larry
Larry is not the monogamous type and yet he is in a not so great relationship with hank Hank. Though Larry cares deeply about Hank, he has cheated often because he has a commitment-phobia.
Andrew Rannells is perhaps best known as a stage and voice actor. He has appeared on Broadway in The Book of Mormon, Hairspray etc. He's currently the voice of Matthew on Big Mouth, and stars as Blair on Showtime's Black Monday. He'll be featured in Ryan Murphy's The Prom on Netflix later this year. 
Charlie Carver as Cowboy
Charlie Cowboy, just a beautiful and pretty rent boy who is completely unknown of what he is getting himself into by going to the party. Constantly insulted for how dumb he is (but also constantly complimented for how handsome he is), he's the outsider who politely takes whatever is thrown at him.
Charlie Carver is a twin, which means that his brother, Max, has often stood in for him in his many TV roles, which include Porter on Desperate Housewives and Ethan on MTV's Teen Wolf. He also currently plays Huck on Netflix's Ratched. 
Interesting Reads: 13 Halloween Movies on Netflix That Are Spooky as Hell
Tuc Watkins as Hank
Hank a constant disapproving looks person is the butcher of all the party-goers and still making peace with who he is. Recently divorced from a woman, he's been in a controversial relationship with Larry. Alan instantly gravitates to Hank at the party, sensing a kindred spirit, and Hank becomes Alan's babysitter after Alan gets drunk and violent.
Tuc Watkins spent two decades as David Vickers on One Life to Live and five seasons as Bob Hunter on Desperate Housewives. In addition, he has appeared in over 50 other television series and films in his thirty year career. 
Michael Benjamin Washington as Bernard
The most introvert and reserved of all the friends is Bernard. But he's the first volunteer to play Michael's game and calls  the only person he's ever loved. When he calls that man, the floodgates to his apprehension and unreciprocated feelings burst open and his emotions spiral for the rest of the film.
 Michael Benjamin Washington played Tracy Jordan's scammer "son" Donald on 30 Rock and OHMYGOD. Washington also starred in Unbreakable Kimmy Schmidt, Ratched, and 100 Questions. He has starred on Broadway in Mamma Mia!, La Cage aux Folles, and Saturday Night.