Cast: Kiara Advani as Ubdii, Aditya Seal as Samar, Mallika Dua as Sonal,
Director: Abir Sengupta
Rating: 1.5/5
Over the last five years, we have seen a huge influx of dating apps among millennials and younger generations, and since then, dating apps have become an important part of our lives. Many have had bad experiences or failed to find a good match, but at the same time, some have received their soul mates. It is noteworthy that most Bollywood movies do not talk about this aspect.
Indoo ki Jawani starring Kiara Advani embraced this challenge in this area. In fact, the film is more than just about dating app and promises to make a comedic turn. It is the second Hindi film to be released after Suraj pe Mangal Bhari in the post-Pandemic period. So, can Indoo ki Jawani entertain the audience? Or does it make the audience doo to swipe to the left?
Let's find out in our Indoo ki Jawani Review.
Bollywood is back in Ghaziabad. And for this time, the movie doesn't incline towards expletives or trigger obsessed criminals, but rather by libidinous boys – a young woman – and raging hormones. But the result is not good. The Kiara Advani starrer was a Half-Baked Comedy focused on the men who couldn't get anywhere but south.
Written and directed by Abir Sengupta, the film begins with the plight of a sexually-hungry pervert, who is with his Girlfriend (Kiara) for over a year and wants to have some fun with her. On the other hand, Kiara doesn't feel the need to go head ahead with it for now. There lies the problem.
As the name goes by, we can already relate to what was expected from the movie so that our viewers are informed while reading Indoo ki Jawani Review.
The Story Of Indoo ki Jawani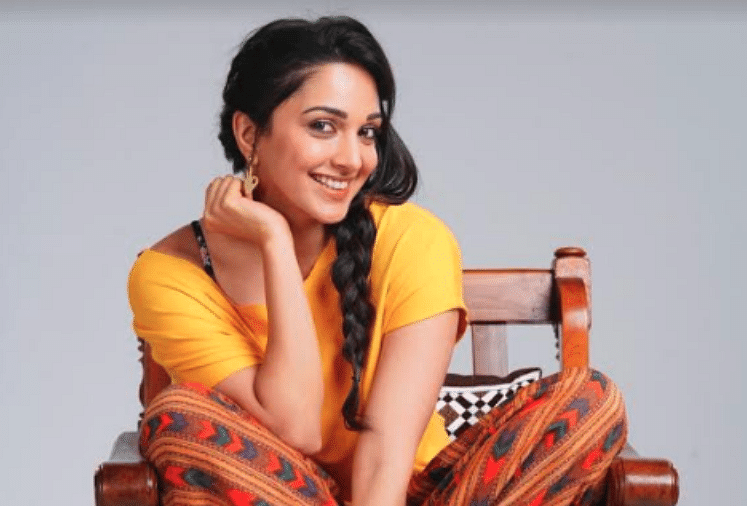 Indoo ki Jawani is a female-centric film. The protagonist Indira 'Indoo' Gupta (Kiara) never goes through it as she immediately gets a threshold signal from her defence system. The 'wisdom' of Indu's 24/7 loyal friend Sonal (Mallika Dua) ​​is useful in matters of love and lust.
This is the idea of UP that comes to the mind of Bollywood. The largest state in India is either adamant about shooting at each other or is just filled with sexual urges with the expectations of being satiated. Here, there is only one thing on men's minds(you guessed it) -Indoo and her BFF never tire of telling us-and women are busy devising ways and means to keep unnecessary advances to rest.
Indoo ki Jawani makes many other statements too. One, all Indians are judgemental. Show us something (or someone) in the Mumbai film industry that is not judgemental towards those rising at high levels in the industry. Well, we've got to be real when we are writing reading Indoo ki Jawani Review. No point in deluding from reality.
Also Read- Sir movie review : A soul-stirring tale of emotional intimacy, dreams and belonging
But wait, we're ahead of ourselves. Let's go back to the beginning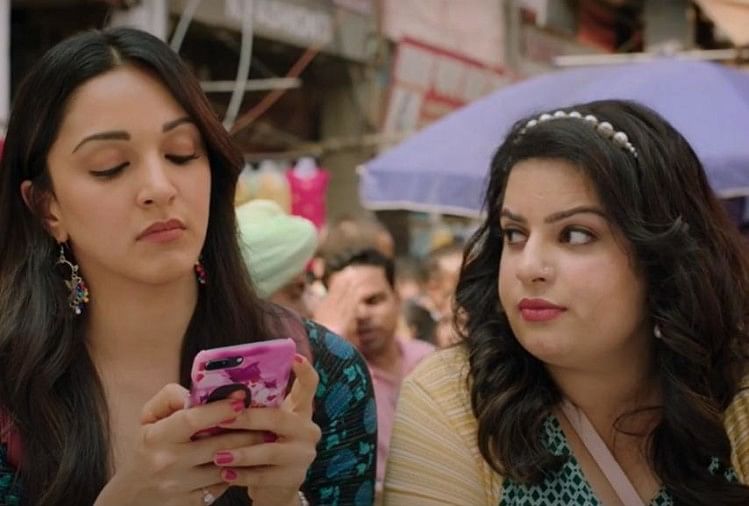 "It's too late, and now it's high time we do this," Indoo's boyfriend insisted. Come home with Barat; we will see how it goes, she said. Sabka break-up tak ho gaya, Hamara makeup bhi nahi Hua, he laments. You mean we didn't make out? Indoo corrects. This made us realize that the movie needs some overhauling before putting it out to the world. And by the time you would have realized reading Indoo ki Jawani Review that the film is still playing on predictable grounds.
As a boy in her locality tries to act shady. Indoo ignores him and acts clueless. There are plenty, because everybody in her middle-class locality, from immature teenagers to men beyond their prime age, are perverted towards her. But that young woman who wants her first kiss to be special chooses to bide her time.
Having a word with Sonal, she goes to the man's house intending to give him his heart's desire; instead, she finds him involved with another girl. Cut to the marriage of a girl caught with her boyfriend. Her kid brother's irresponsible friend hit son her. When she ignores him, he puts alcohol in her soft drink.
Indoo gets tipsy, shedding her inhibitions (dupatta) while dancing at a remix of Mika Singh's, Saawan mein lag gayi aag. The night did not end well. With her friend indicating a change of approach, Indoo registered on a dating site and hooks up with Samar (Aditya Seal).
He lands up at her place as her parents were in New Delhi for college admission of her younger brother. As always, she takes the time to know someone, and when she came to know about the real identity of the person, that's when the mess starts. Well, what's more, attention-grabbing than picking up cross border issues, right? Where the movie takes a supporting stand to grab people's emotions. I can't help, but we had to mention it in our Indoo ki Jawani Review.
The fact that two terrorists were released in Ghaziabad (turned out to be worse) (thanks to the television news anchor for trying to get out of the mouth and keep everyone "informed") makes her want to think whether Samar is one of those hunted by the police?
Before going haywire, Indoo watches Kashmir Ki Kali enter into the right mind. Their cinematic preferences go back to the older era. Samar says he likes old Hindi movies. Posters of films like Geet, Teesri Manzil, Abhinetri and Aan Milo Sajna were pasted in the Indo bedroom. After many talks, it becomes clear that both of them don't contradict much from each other.
Also Read- 8 Female Actors Who Played Mothers to Actors Who Were Older Than Them and Nailed It
What we like and what we don't like
Indoo Ki Jawani bravely touches on other topics as well. Once Samar has got enough of Indoo's Mera Bharat Mahan, he comes back to her, in the process, affecting the growing religious intolerance and female security in India.
The rest of the conversation is immature. Among other things, such discussions go exactly to the place where a Hindi film would go to, cricket and music. Samar comes with a word on how Indian musicians around the world are brazenly lifting compositions. Well, someone got offended.
It also gently swipes on society's hypocrisy where the self-proclaimed religious gate keepers wear the shining gown to hide their underbelly. There are sneaky neighbours in the locality that go for all night Jagran with three uncles who are played by Rakesh Bedi, Chitranjan Tripathy and Rajendra Sethi- can't get any more worried about Indoo.
At the same time, she ensures that Samar doesn't come close to him. These are the usual uncles that you will find in every society; the Indoo ki Jawani Review got more honest than usual but moving on.
Indoo Ki Jawani is not enough built for these ideas. It focuses a lot on getting laughter from her weird attempts to lose the girl's virginity. Indoo Ki Jawani starts with an interesting note that clarifies that Indoo has morals and values ​​and that she is concerned about her image in society. The animated opening credits are beautifully done.
The first half then moves at a relaxed pace. The film was great when Samar met Indoo and found out that he came from an 'enemy country.' First, it is interesting for both parties to discuss which country is best. After a point, it gets too much. The last 20 minutes are exciting, and the film ends with a nice and interesting note.
Overall, Indoo ki Jawani is a fun pastime, and if you are done with all your work, you can go for it at last resort. You can go for its storytelling, realistic setting, humour and excellent performance by Kiara Advani. We hoped you liked our Indoo ki Jawani Review and would be able to decide whether to step out of your home to watch the movie or stream another movie on Netflix! The choice is with you.