How often do you buy things that you are in no need of? I suppose time and time again…. These kinds of impulse buying are so common that we do it even in supermarkets now and then without even realizing that we are doing it and for all the small things that we like.
But Royals… They are different. There is always something interesting in their lives that makes to the pages of some magazines. But, the impulsive buying situation is still common in them as well. However, they spend more than 10 times what we would on these items. There have been cases in India itself where the Royals have spent fortunes on the things that are found to be preposterous by many.
India had some of the wealthiest royal families that are still incomparable. Before the British took over India, the Royals here were some of the richest in the whole world. They had enormous wealth, and sometimes it was spent on some of the most bizarre things ever.
Even today, the descendants of these rich royals live with luxury. They do spend on absurd things as well, but, the ancient royals at some other level in the league altogether. Below is the list of some Indian royals who spent fortunes on some of the most absurd things ever that probably are weird to think about as well.
10 Indian Royals Who Spent Fortunes on Some of the Most Absurd Things
1. A Diamond Paperweight
That's right, a diamond worth $ 200 million users as a mere paperweight! Mir Osman Ali was a loving monarch and had a luxurious lifestyle. Sometimes spending goes toward some absurd things.
Nizam Mir Osman Ali Khan was crowned the king of Hyderabad in 1911 and ruled till 1967. In his time, he had spent on some of the things that were so bizarre that they costed fortunes. His interests were quite fascinating and affluent.
The last Nizam of Hyderabad, Mir Osman Ali bought a 185 carat Jacob diamond and used it as a trivial paperweight. The diamond is said to be the fifth-largest diamond in the world. Mir Osman Ali, Nizam of Hyderabad used to have a huge collection of remarkable and precious jewelry. From a collection of all those precious stones, who would have thought that he would buy one of the largest diamonds in the world to use it to hold some papers!
Mir Osman Ali was even featured on the cover of Time magazine in 1973 as the richest man at that time in the whole world and also the 5th richest in the history of the world then. No wonder he had a collection of the most expensive stones!
As absurd as this spending seems to be, it is true. We can say that people have some insane interests.
Interesting Read: 8 Web Series & Movies About Lockdown That Were Completely Shot in Lockdown
2. No One has Carried Ganga Jal to England Better Than Maharaja Sawai Madho Singh II
Maharaja Sawai Madho Singh II, the erstwhile king of Jaipur, used to have 2 huge silver vessels that he used to carry "ganga jal" in a while travelling to England.
The water vessels are still recorded in the Guinness Book of World Records as the heaviest artefact that the world has seen. The height of each silver vessel was about 5.2 feet, and the entire artefact was made by melting 14,000 sterling silver coins, in other words, he used 14,000 British silver coins that were used for trading during his time.
The Maharaja of Jaipur, Sawai Madho Singh II used the huge silver vessels to carry Ganga Jal to England whenever he travelled. These could carry 4,000 litters of Ganga Jal each. From his reign from 1922 to 1949, imagine the amount of Ganga Jal that was used in foreign lands.
Absurd, right? That's why the lavish Maharaja is on the list of the Indian royals who spent fortunes on some of the most absurd things ever.
Today, these vessels are a great part of our history and are kept securely in the Maharaja Sawai Man Singh II Museum. This museum and the gangajal is is a huge place and artifact of attraction for visitors from India and from out of India.
3. Royal Wedding for Maharaja's favourite pet dogs
Royal weddings are a great deal. The most important people are invited to these weddings. What if the "Royal Wedding" were of two Royal pet dogs? Muhammad Mahabat Khan, the Third, Maharaja of Junagarh spent about ₹ 20 lakhs on the wedding of two of his favourite pet dogs.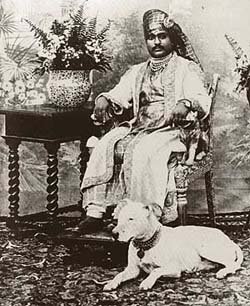 In just 10 years of his reign from 1882 to about 1892, the Maharaja of Junagarh, Maharaja Muhammad Mahabat Khan III was said to own 800 dogs who had their attendants as well as their telephones in a separate room for each of the dogs. So, the pet dogs were also living a royal life along with the royal family.
While this was not lavish enough for the Maharaja, he organized an event to celebrate the wedding of two of his favourite pet dogs. He had all the ceremonies and spent lakhs on it. To be precise, it was about ₹ 20 lakhs that he spent on this wedding of his pet dogs.
Apparently, Muhammad Mahabat Khan III invited the viceroy, Lord Irwin to the event to witness the Indian marriage of the dogs. However, Lord Irwin refused to visit a marriage of two dogs. While it is quite understandable on his side, he was also getting a chance to see a marriage between two pets that he perhaps wouldn't have gotten again.
4. The Garbage collector Rolls Royce!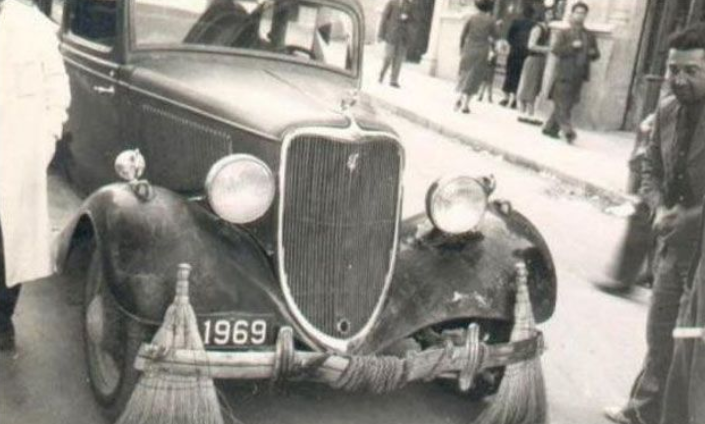 Another incident that made a big story was of the maharaja who reigned from 1621 to 1667. Maharaja Jai Singh, Maharaja of Alwar, used 7 majestic Rolls Royce as a garbage collecting vehicle. The story of this incident is quite interesting.
We have heard this story quite a few times. This story had also taken by storm over social media. Maharaja Jai Singh visited a Rolls Royce showroom in London while he was dressed up in clothes as an ordinary man. He was ignored and insulted by the salesman who had been thinking that he wouldn't be able to buy a car there because they were pricy.
Maharaja Jai Singh even though was insulted by this, he did not leave the showroom and decided to take his revenge. Instead, Maharaja Jai Singh, Maharaja of Alwar bought a total of 7 Rolls Royce from the showroom paying the entire amount in cash right there which made the employees go hushed altogether.
He got the seven Rolls Royce transported to India. When it reached the destination, the Maharaja ordered it to be used as a garbage collection vehicle in New Delhi.
For his entire reign and later, the subjects in New Delhi saw 7 luxury cars picking up garbage from some of the dirtiest places.
Revenge by Royals can be insane sometimes. This act by Maharaja Jai Singh made him to the list of Indian royals who spent fortunes on some of the most absurd things.
5. Silver Toy Train on Banqueting Table
Remember the serving toy train from the movie Housefull? The movie probably made so many people build or buy something like that in their own houses. Well, something like this had already happened, and it was way in history, in the reign of Maharaja Sir Madho Roy Scindia, who ruled Gwalior from 1886 to the year 1925.
Maharaja Sir Madho Roy Scindia of Gwalior got a silver toy train made and installed with a track for it on his banqueting table. The Maharaja is said to be an enthusiast of trains and got this train from a British company. The entire body of the train was made out of silver and was carved with every small detail, all by hand. He used it to carry cigars, liquor, and port for the guests. It must have been a treat to the eyes.
The track of the train stretches onto the entire table which itself is a king-size table. The train rotates all the way carrying the snacks and liquor for the guests on the silver structure. As fun as it would be to watch it, it would have also been fun to be served with it.
The price of the train is nearly $ 2 million today. The beautiful silver train along with the entire huge track still adores the table in the Jai Vilas Palace in Gwalior.
6. Louis Vuitton Trousseau Trunk Bags
Another example of a lavish lifestyle and also Indian royals who spent fortunes on the most absurd things ever is by Maharaja of Kapurthala, Maharaja Jagatjit Singh Bahadur. He reigned from 1877 till 1947. Even in those days, this maharaja had a luxurious choice.
Louis Vuitton is a symbol of riches and a luxurious lifestyle. We see the riches making their purchase and getting things customized with Louis Vuitton, and they are extremely beautiful products.
The Maharaja of Kapurthala, Maharaja Jagatjit Singh Bahadur had a huge collection of attire including suits, turbans, shoes, and even swords. Now he also needed luggage to keep them while traveling from one place to another. Strangely, Maharaja Jagatjit Singh Bahadur has a Louis Vuitton trunk customized and made for each of these things.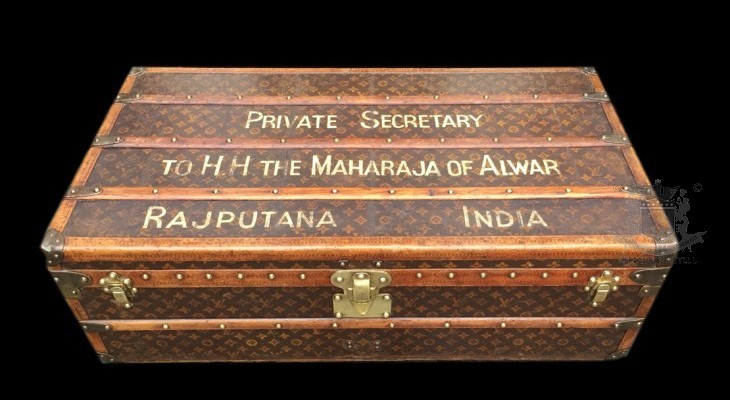 The maharaja and his ornate lifestyle are seen with the fact that he was one of the biggest and major customers of luxury brands like Louis Vuitton, Van Cleef & Arpels. His successors and their family are still seen in quite a lot of luxury products.
7. Real Pure Pearl Carpet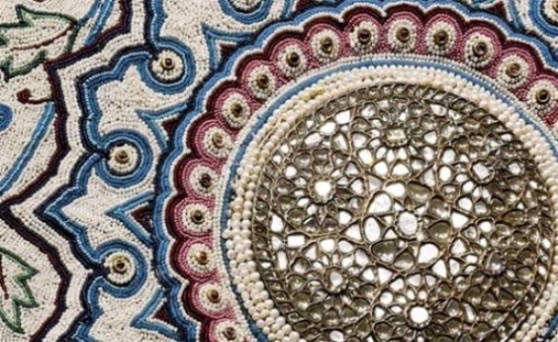 A whole carpet is made out of pearl seeds naturally obtained from the oysters. This is one carpet that has travelled the world. The carpet was ordered to be made by the Maharaja of Baroda who reigned from 1856 to 1870.
In 1865, Maharaja Khande Rao Gaekwad, King of Baroda bought a few artists from Ottoman and brought them to India to make one of the most expensive carpets in the world. It is decorated and covered with real pearls, and the price of the same is estimated to be nearly $2 million.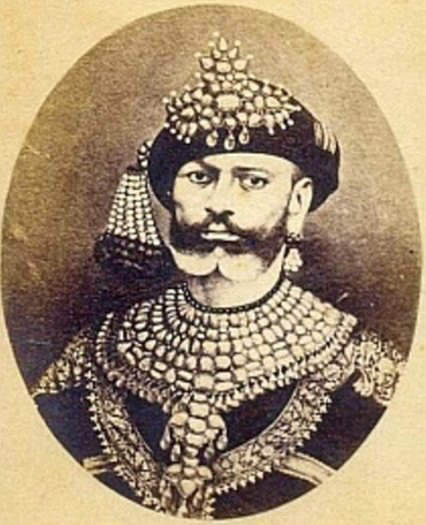 While you might think of the carpet also as reckless spending like others on the list, it was actually not. The carpet was made to be gifted to the shrine of the Prophet in Medina. However, the gift could never make it to the destination. Maharaja Khande Rao Gaekwad died before he had a chance to present the gift. It was then kept as a national treasury by the successor of the king. Maharani Sitadevi took the carpet along with her to London.
In the year 1985, the carpet was made to adore the museum in New York. It was auctioned and is now seen admired by people in the National Museum of Qatar in Doha.
8. Silver Chariot made for Special Occasion.
Another talk about an interesting buy by a Royal in India. Bhupinder Singh was the Maharaja of Patiala. He had an interesting set of choices already. In his rule from 1900 to 1938, he had fulfilled quite a few interests of his that were also absurd considering the amount spent on the. But after all, he is a royal.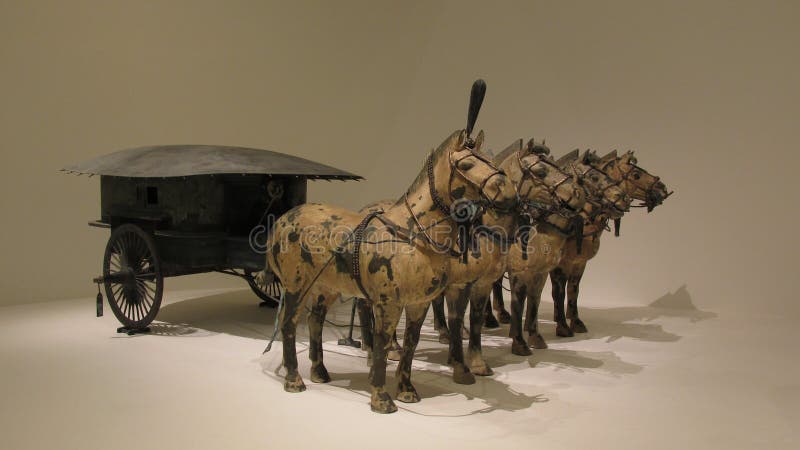 The Maharaja bought a silver chariot in 1909. He got it made in Calcutta, present-day Kolkata by some breathtaking artists. The entire structure is hand made. A total of six horses drove this. The maharaja used it to ride to his ceremonial processions. It was shining silver in those days. Today, the chariot is greyish black in colour because of oxidation and neglect to keep it.
The silver chariot was insured and taken to New Delhi. This chariot was actually the chariot that later led to a new dawn. After the independence of India maharaja's chariot led Dr. Rajendra Prasad to Rashtrapati Bhawan. A royal ride, indeed.
Clearly, it had not lost its importance. At the time the chariot was constructed, it was worth ₹ 6 crores. Imagine its worth in today's date! The silver chariot was very dignified and showed the luxurious lifestyle of Maharaja Bhupinder Singh of Patiala.
9. Customized Rolls Royce to shield Maharaja's Servants
Another elaborate lifestyle choice was by Maharaja Krishnaraja Wadiyar, the Fourth. He ruled the kingdom of Mysore from the year 1902 to 1940.
In the entire article, we have seen that the Royalties in India have been a big fan of cars. Many Indian Royals owned Rolls Royce that was bought even before the independence. The Maharaja of Mysore had a collection of luxury cars with him. One such was a customized Rolls Royce owned by him. It was a Rolls Royce Silver Ghost that had a canopy to shade his servants.
Maharaja bought the car in the year 1911 and customized it to be an open shaded car to have a better view of his royal subjects. As fascinating and beautiful as it is, this is also on the list of Indian royals who spent fortunes on the most absurd things.
Interesting Read: 13 Spooky Netflix Kids Shows And Movies You Can Stream Right Now
10. A Single Order of a Hundred Pairs of Shoes
We all own many shoes, and some of us also match them with bags and clothes. But what if a person ordered 100 pairs of luxury shoes all at the same time! That's right, this has actually happened, and as you guessed it right, it was done by a Royal.
Maharani Indira Devi of Cooch Behar, consort of Maharaja Jitendra Narayan, King of Cooch Behar had a lavish collection of apparel, from clothes to shoes, and jewelry. She ordered a hundred pairs of shoes from one of the most pricy designers from the 20th century. The designer was named Salvatore Ferragamo. The Italian brand still continues under the name of the designer and is seeing some great and magnificent height.
The 100 pairs of shoes were all equally beautiful, and some of them were even studded with precious stones and jewels. These shoes were definitely some of the works of art in the history of shoes. The beautiful queen not only upgraded the fashion industry relating to shoes, but she also made silk saree and chiffon saree a trend in India which is continued till the date.
While these examples show the Indian royals who spent fortunes on the most absurd things ever, they also serve as proof of the richness that India had in those days.
The culture definitely is still rich in India, but the wealth of her also lied in money as well. From silver chariot and silver toy trains to pearl carpets and studded heels, and special buys from the topmost brands prevailing eve today, we see how interestingly the Maharajas used to spend on things of their interest. Some also had the hobby to collect sets of certain lavish items. All these show the richness in terms of wealth that India had before and somewhat during the time the British occupied her. Interestingly, the finals word are – Royals are sometimes too much.