Winters are all about cuddly and cozy afternoons, basking in the sun and having a warm cup of hot coffee. This setting sounds incomplete without the perfect clothes, a comforting sweater to be precise! Sweaters are versatile. They can be comfort wears, stylish outfits, and a fashion statement too. They have become more than just a knitted garment meant to keep you warm.
They are a must-have in all wardrobes, all styles, colors, and designs. You will be surprised to see the variety of sweaters available. There are jumpers, there are high necks or formal wear too. You can pick jumpers for a casual stroll or a buttoned-up design for something more formal. If your wardrobe is still missing a handful of beautiful sweaters, this list of the best sweater brands in India will help you invest in a good sweater this winter. 
Best Sweater Brands in India-
An American premium clothing branding founded in 1985, Tommy Hilfiger is known for its casual style. Tommy Hilfiger has maintained the philosophy of breaking conventions and celebrating individualism. Tommy Hilfiger's sweaters are made for the urban population who love wearing a cool attitude. These sweaters are youthful and preppy and come in a variety of fast colors. Colorblocked sweaters are our favorite pick from this brand.
Price: Rs.2799 onwards
Another American retailer of fancy clothing and accessories, GAP is known for making quality fabrics and is sold worldwide. GAP is a statement of comfort and style. They make warm, cozy sweaters that let you feel relaxed and laid back. You can opt one from this brand for a boho-chic look or a nautical vibe.
Price: Rs.2999 onwards
Mango is one of the best sweater brands in India. It is considered as one of the best selling ladies' sweater brands. It was founded in Barcelona in 1984. They design, manufacture, and marketing on the ideology, 'less is more'. Mango sweaters show coolness, enhance your sense of style, and impart a touch of freshness. So you know which store you have to hit next time you are planning for a winter cocktail night. 
Price: Rs.1194 onwards
Interesting Read : 5 Highly-Rated Best E-Bikes You Can Buy Online
Forever 21 is a trendy fashion store and a brand that uses on-trend styles to curate youthful apparel and accessories. Forever 21 is the 5th largest American specialty seller, and have sweaters that will add more style to your wardrobe. Redefine your personality with its dazzling range. From low-key plains to embellished oversized, there's a sweater to suit all your desires.
Price: Rs.1199 onwards
United colors of Benetton, fondly called UCB, was introduced in 1965. UCB is an Italian global fashion house selling trendy bold colors to up your style. UCB is known more for the top-selling fashion brands for men's sweaters. Sweaters offered by this brand are intriguing and casual. You are in for a treat with this one!
Price: Rs.1479 onwards
We all are now familiar with Myntra's in-house label for urban millennials; Mast & Harbour. The brand has fashion solutions for every occasion. They offer good quality merchandise at competitive prices. Style up your wardrobe with Mast and Harbour's uber-cool collection of warm and cozy wear. Style up your wardrobe with their amazing collection, unique designs that are already a success in the Indian market. 
Price: Rs.1099 onwards
Proving their style statement since 1991, Blackberry is an Indian clothing brand for style-conscious men. They offer distinctive and affordable luxury apparel and stands out amongst all other Indian sweater brands. They offer smart formals, casuals, and party wear designs. Blackberry is perfect for a clean and sharp look. Blackberry is perfect for office meetings in the cold winter days. 
Price: Rs.1257 onwards
U.S. Polo Assn is a part of the United States Polo Association group. This fashion label was launched in 1981 to promote the sport of polo. U.S. Polo. Assn. offer laid back, a confident and polished vibe of sweaters. They have distinguished designing mixed with a relaxed fit. Visit the store to pick up at least one sweater for the winters. 
Price: Rs.3599 onwards
Interesting Read : 11 Best TV Shows (June 2020)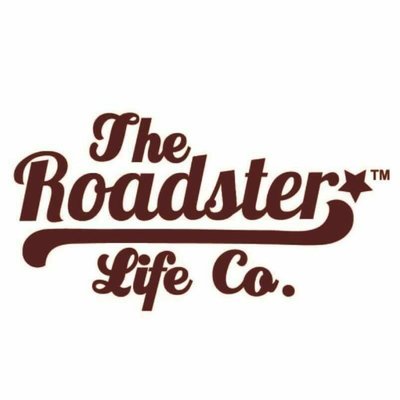 Roadster is Myntra's private label launched in 2007. They offer contemporary fashion solutions across India. Roadster offers clothes of the latest trends that are revamped constantly to stay at par with international brands. Roadster has young and bold designs that are a treat for both urban men and women. You can pick a solid color sweater from this brand for impromptu coffee meets. 
Price: Rs.649 onwards
Ether is also Myntra's in-house brand offering simple and classy clothing. They design effortless clothes and designs that would suit all wardrobes. They believe in giving comfort and style to the sweaters. Buy a piece from this brand to change your look this winters. 
Price: Rs.1099 onwards
These are a lot of stores to buy from! So many designs and variety at your end, these are the best sweater brands in India. Barge into a store, get your winter fashion in place for the season is that of warmth and coziness.