Over the last few years, bikes have gained a lot of popularity and it has increased many folds during this pandemic. The market was hot with sales of things like sewing machines, baking goods, Nintendo consoles, etc. E-bikes joined the race as people were learning to adapt to stay safe and lead socially distant lifestyle. 
Two categories of e-bikes are common in the market: pedal assists and throttle e-bikes. 
Pedal-assist e-bikes come with sensors that can see how hard you're pedaling and match your effort with some electric power. Whereas. throttle e-bikes are like a motorcycle or a moped where you can activate the motor by pressing a button or twisting the handlebar without actually pedaling. 
Some models have both the features. Users should be aware that full-throttle mode tends to strain the motor more than the pedal-assist mode. Here we have summed up a few. We've rounded up a few highly rated best e-bike models online for whatever purpose best suits your life—whether you're looking for a more eco-friendly commute or even just a fun way to get some light exercise while exploring your neighborhood.
Best E-Bikes Online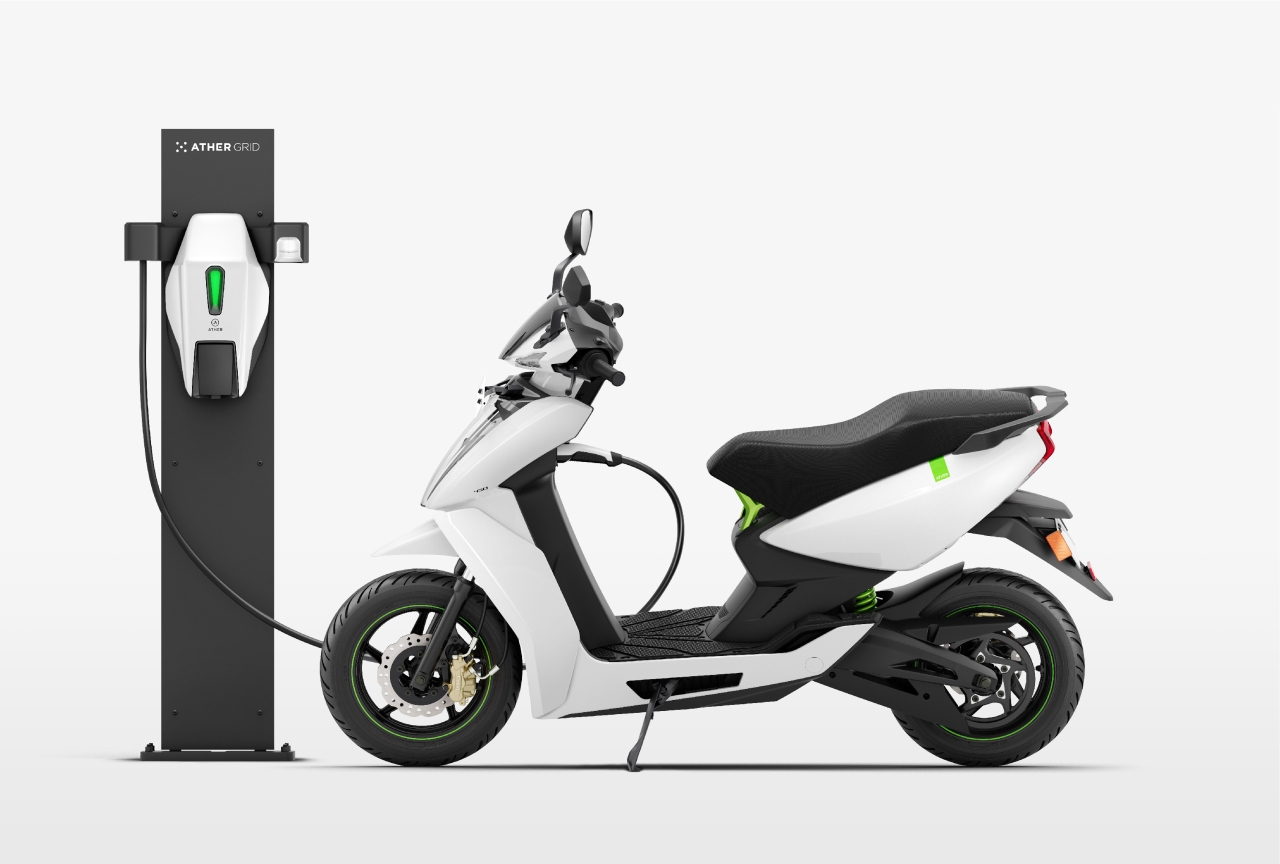 Ather Energy, a Bangalore based startup launched the Ather 450 electric scooter in India in 2018. The electric bike is powered by a lithium-ion battery and coupled with the fast charging technology. A Power of 5.4kW (7.3 PS) with 20.5 Nm of torque fuels the bike. It takes 3.9 seconds with a maximum speed of 80 km/h and has a driving range of 75 km. According to the company specifications, the batteries on the Ather 450 can run for 50,000 Km or 6 Years. Additionally, the bike a 7-inch Android-powered touchscreen, push navigation system, parking assistant, smartphone connectivity via an application for battery status, vehicle data, diagnostic test, and more.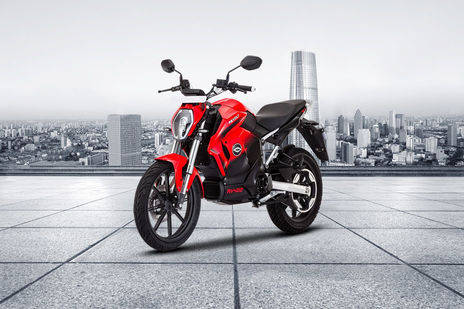 The Revolt RV 400 AI motorcycle is ARAI certified bikes. They claim a range of 156 km and are maintained and powered by the Revolt App available on both Android and iOS. The Revolt RV 400AI is India's first motorcycle powered by Artificial Intelligence. It provides a 15-watt charger with an option to swap out batteries and charge them by taking out the unit and charging it like a power bank. There is an added advantage of location access that allows users to track how far they have driven or how much time is it going to take to reach office or analyze traffic and weather conditions. The bike has additional features of fault detection, real-time battery display, different sounds while running, and anti-theft protection. 
Hero's Nyx E5 electric scooter from Hero Electric is one of the four two-wheelers to be included in the company's high-speed EV line. It is available for a price of Rs 65,990 in India. The Nyx E5 offers a maximum speed of 40km/h and a maximum range of 50km on a single charge. The vehicle comes with a BLDC Hub Motor rated at 600W/1200W and has a 48V | 28Ah lithium-ion battery which can be charged fully in four hours. More features make the bike interesting and fun to use. The Pep Switch, Integrated Bottle Holder, Telescopic Suspension, Grab Rail, Foldable Seat, and an Extended Footboard are a few additional features of the bike. 
Interesting Read: The 8 Best TV Shows You Finally Have Time to Watch
Okinawa, along with a technology firm Aeris announced the i-Praise in India. It is a  connected electric two-wheeler. The bike has a range of 160-180 km/charge and takes about 2-3 hours to charge. The e-bike is eco friendly and uses only a 5A power socket. The i-Praise comes with a very interesting, Geo-Fencing feature. The feature alerts the user when the bike crosses the 50m-10 km range to secure its safety. Additionally, the bike includes a Battery Health Tracker, which is enabled with SOS Notifications, continuous driving behavior monitoring, trip information, GPS, and Vehicle status.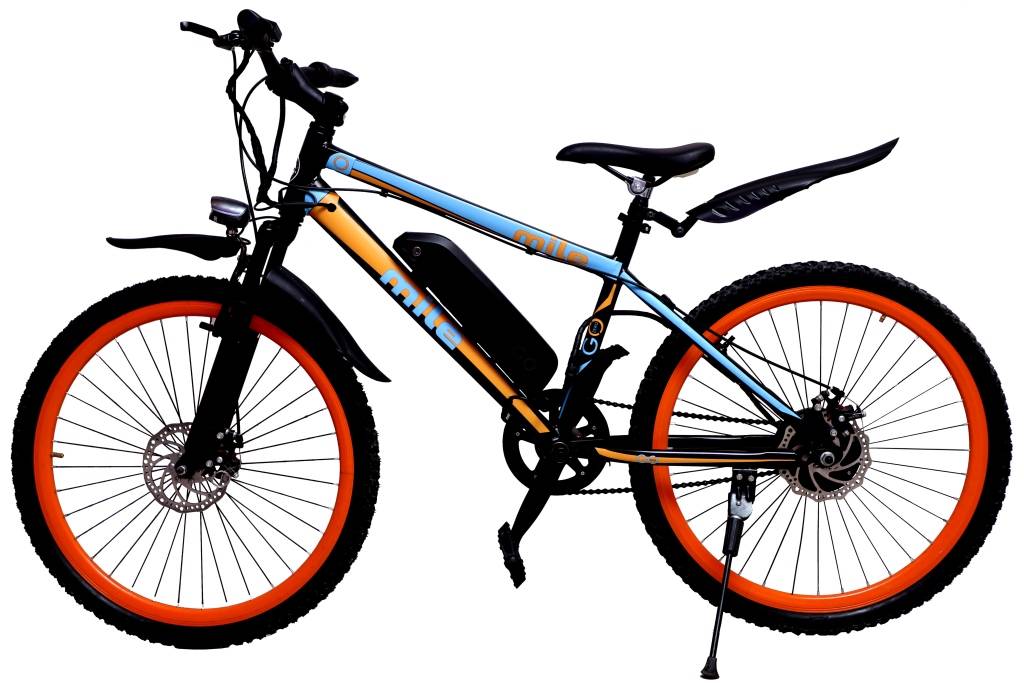 Tronx One smart crossover electric bike by Tronx Motors was launched in India in 2018. The bike can give a run of 50 km on a continuous throttle mode per charge and 70-85 Kms on electronic gear Assist Mode per charge. The maximum speed claimed is that of 25 km/h. Tronx one is a crossover bike and has multiple ride modes and Virtual Gears coupled with 3 Electric Gears and 6 speed Shimano Shifters which are enabled to extend and adjust the range and speed of the bike. There is also a smart display powered by tronXTM and a bike app that allows users to estimate range and set fitness goals. The e-bike is eco friendly and comes with a detachable 36 V 13.6 Ah Lithium 500 W battery along with a 250W rear hub motor.
Best e-bikes have a lot of additional features, are robust, and make your lifestyle fun and trendy. Make the best use of them. Grab yours soon.