Colour Photo Story:
The story is about Kannayya (Suhas) and Deepti (Chandini Chowdary) who are two engineering students from a small town in Andhra Pradesh. They soon fall for each other. Deepti's brother Rama Raju (Sunil) is a brutal cop. He is orthodox and believes that the colour of the skin matters a lot when it comes to somebody who wants to marry his sister.
Interesting Read: 17 Erotic Movies That'll Fulfill All Possible Sexual Fantasies You Ever Had
The racist brother uses all his force to separate the love birds but the adventure is in what does his attempt lead to? Will Kannayya's love win over the colour of his skin?
The film has always felt promising ever since the teaser and songs of Colour Photo were released. The story is simple, but the writing is extraordinary. Dialogues are an important part of any love story. Sandeep Raj(director) uses them during key scenes, making this film a memorable one.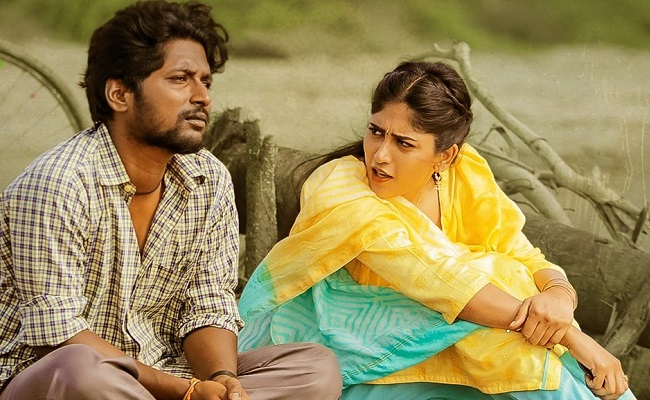 The movie talks about the 90s where people casually discriminate on the basis of skin colour and believe that fair-skinned women are too much to ask for dark-skinned men. What is funnier is that a few characters in the film imagine that things will change by the year 2020. Kannayya is a hard-working student who dreams big in life.
He falls in love with Deepti who is his classmate and fails to express it to her. The innocence in his character is well maintained and the humour is top-notch. Kannayya has a partner in crime called Bala Yesu (Harsha Chemudu), who truly steals the show. Bala Yesu's character is so pure that even when he swears at people, it looks adorable. The first half of the movie feels like a fresh countryside breeze.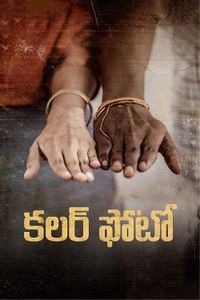 In the second half of this film, it feels like a happy story but it is stuffed with high emotions. Sandeep Raj again hits the right notes by narrating the story in a thought-provoking way. He proves his brilliance by showing harsh realities as they are instead of sugar-coating them.
The happy-go-lucky movie slowly turns into an emotional rollercoaster and the same adorable innocence in the first half will make hearts weep at the scenes in pre-climax. The writing again is commendable and more than his direction, Sandeep will be remembered for his writing in the film.
But if there is something that is a little disappointing, it is giving a blind eye to the brutal Rama Raju and leaving his character in peace. Otherwise, Colour Photo passes with flying colors.
Suhas has once again proved his mettle as an actor with Colour Photo. Every single detail, even the way he gets down the cycle without applying the break is so natural. Chandini's expressions and performance in this movie should at least now make writers want to pen strong characters for her. Sunil aces his role as the antagonist and it's no surprise really. And the man of the moment is truly Harsha.
Interesting Read: Movies Still Coming to Theatres in 2020 and What's Been Delayed to 2021
The chemistry between Harsha and Suhas in this movie is as important as the chemistry between the lead characters and the boys just killed it. Kaala Bhairava's music is spot on and other technicalities also worked out well.
Colour Photo does not just have what a love story needs; it also has everything a good film requires. Do not miss this one!