Who doesn't want to make the best of the time? We all want to do so and hence, we have brought you the winners of Filmfare OTT awards 2020. Now you have the best of all the crowding of the websites. You don't have to just waste hours together only to understand that it was not the amazing one.
You can also check from our interesting article whether you have watched any of them. Moreover, you will get to know whether your favourite movie won the award or not. So, are you ready to binge on them? Let us begin with the most exciting and best movies and actors. 
1. Best series- Pataal Lok
Story:- Filmfare OTT awards 2020 were awarded to the Paatal Lok. This is the story of an officer who is very hardworking and does his job with honesty. He gets a very tricky case in which there are a lot of meanings to a single thing. All of them have played a role in the crime.
He catches four people on him he has a suspect for the crime of killing a journalist. He is very happy with his act as he thinks that he thinks that he can solve this case. But it turns out that the situation is very different from what was thought of, in the beginning.
He gets to know the most terrible secrets which will fulfill your need for drama and suspense. You should watch these web series to understand whether he successfully finds the criminal or not. See whether it deserves the Filmfare OTT awards 2020 or not. 
Director: Avinash Arun and Prosit Roy 
Main Cast: Jaideep Ahlawat, Gul Panag, Neeraj Kabi, Swastika Mukherjee, Ishwar Singh, Abhishek Banerjee and others. 
Genre: Crime, Thriller 
Where To Watch: Amazon Prime
IMDb Rating:7.8 / 10
2. Best Comedy- Panchayat
Story:- In this web series, you will see a very funny story of an engineering student who has graduated but did not get a job in the city. To fill his stomach, he gets the position of secretary in a remote place called Phulera. This village is in Uttar Pradesh.
He takes upon the responsibility of giving the CAT exams along with his job. As you might have guessed, the city boy finds the lifestyle, beliefs, and language of the villagers very hilarious and this is what gives these web series a Filmfare OTT awards 2020. 
He struggles a lot to get out of such a place and situation which is beyond his capacity to handle. But will he be able to do so or the villagers keep him forever? Get yourself a laughing therapy at the end of a hectic day with this amazing web series for sure!
Director: Deepak Kumar Mishra 
Main Cast: Jitendra Kumar, Neena Gupta, Raghubir Yadav, Biswapati Sarkar, Faisal Malik, Chandan Roy, Pooja Singh, and others. 
Genre: Comedy, drama
Where To Watch: Amazon Prime
IMDb Rating:8.7 / 10
3. Best Film- Raat Akeli Hai
Story: In this story that deserves Filmfare OTT awards 2020, the police of a lower position starts to find the murderer of a rich politician. The murder was done on the night of his wedding. The police think that it is an easy case that can be solved effortlessly but as he dives into it, he gets to know about many dark secrets about the victim.
The suspense is heightened when the family members also hide many important details from the police. This increases his job as he has to find it out himself from the other sources. Do you think he will be able to find it? 
Director: Honey Trehan
Main cast: Shivani Raghuvanshi, Nawazuddin Siddiqui, Radhika Apte, Shweta Tripathi, Nishant Daiya, Aditya Srivashtva, and others.
Genre: Crime, Thriller
Where to watch: Netflix
IMDb Rating: 7.3/10
4. Best Actor in a Drama Series (Male): Jaideep Ahlawat (Paatal Lok)
His role is of Hathi Ram Chaudhary in the drama series who deserves Filmfare OTT awards 2020. You will be mesmerized by his wonderful acting as he decides to dive into his character very realistically. He portrays the picture of badass police who can do anything and everything to solve the case. And the delivery of his dialogues is very much flawless. 
5. Best Actor in a Drama Series (Female): Sushmita Sen (Aarya)
Sushmita Sen in Aarya showcases the expression of emotions very well. She knows what to do and what not to. Her role is of a wife and also has three children. She goes through all kinds of positive as well as negative emotions. The portrayal of these emotions without any over-acting and artificiality surely deserves a Filmfare OTT awards 2020. 
She plays the role of Aarya Sareen who knows what is going on in her mind. Her relationship and way of talking with her daughters will steal your heart. 
Director: Ram Madhvani
Main Cast: Sushmita Sen, Chandrachur Singh, Gargi Sawant, Flora Saini, Virti Vaghani, Maya Sarao, Sikander Kher and others
Genre: Drama, Crime
Where to watch: Disney + Hotstar
IMDb rating: 7.9/10
6. Best Actor in a Drama Series (Critics): Manoj Bajpayee (The Family Man)
Manoj Bajpayee won Filmfare OTT awards 2020 as he plays an amazing role of Srikant Tiwari. He very well balances two major responsibilities of his family and his work life as a secret spy who works in a National Intelligence Agency. Both the jobs are very demanding for this middle-class man and you will find his role very much relatable with that of yours. 
Director: Raj and DK
Main Cast: Priyamani, Manoj Bajpai, Shreya Dhanwanthary, Samantha Akineni, Zarin Shihab, Neeraj Madhav, Gul Panag, and others.
Genre: Action
Where to watch: Amazon prime
IMDb rating: 8.6/10
Also Read- 7 Reasons Why You Should Watch Amazon Prime's 'The Wilds'
7. Best Actress in a Drama Series (Critics): Priyamani (The Family Man)
As you just read about Manoj Bajpayee who is a spy, Priyamani plays the role of his wife in The Family Man. It is interesting to know how this couple has won Filmfare OTT awards 2020. She showcases the character of Suchitra Iyer Tiwari who is a strong female as she has to manage the entire household and take care of her children by herself all alone.
Along with this hassle, she has not let her career go away as she works as a lecturer in college as well. She struggles to play get the attention of her husband often but is very supportive at times. Don't we all need to watch her get inspired by her and relate to her? 
8. Best Actor in a Comedy Series (Male): Jitendra Kumar (Panchayat)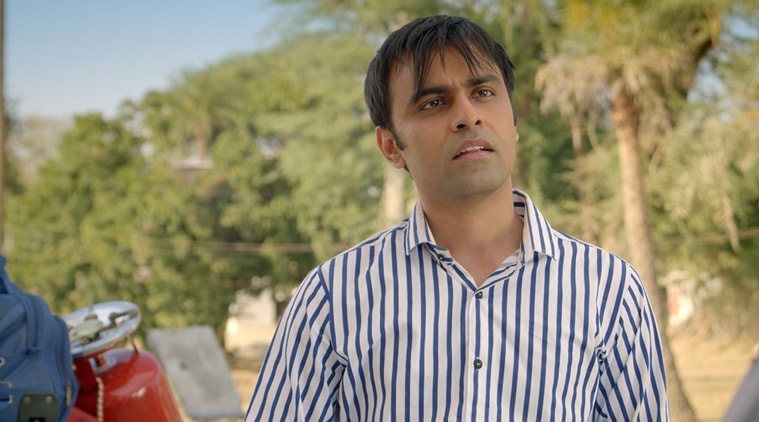 He plays a heartwarming role as an engineering graduate and receives Filmfare OTT awards 2020 as he voices lakhs of engineering students who face the unemployment crisis in India. He has to face the misunderstanding and very different attitudes of the villagers in Phulera. Abhishek Tripathi will not forget to make you laugh as usual and will keep you in awe with his extraordinary acting skills. 
9. Best Actor in a Comedy Series (Female): Mithila Patkar (Little Things Season 3)
How can we all not relate to Kavya Kulkarni? Mithila Patkar plays a mind-blowing role as Kavya Kulkarni who beautifully balances her life with her boyfriend and the expectations of her parents. She has won the heart of all the Indian girls who dream to balance beautifully and this is what has got her to achieve Filmfare OTT awards 2020. 
Kavya's bubbly personality is waiting for mesmerizing you so don't do you watch it more!
Director: Ajay Bhuvan, Sumit Arora, Ruchir Arun
Main Cast: Mithila Patkar, Dhruv Sehgal, Navni Parihar
Genre: Comedy
Where to watch: Netflix
IMDb rating: 7.7/10
10. Best Actor in a Comedy Series (Critics) Dhruv Sehgal (Little Things Season 3)
Dhruv Sehgal in Little Things has the role of Dhruv Vats who is as ambitious as you. His chemistry with her girlfriend about whom we just read, Kavya Kulkarni is simply wonderful. He not only shares wonderful dreams with her but also a home and that is what will make you laugh, cry, and awe. See to find out whether Dhruv's acting is so good as to receive Filmfare OTT awards 2020 or not.
11. Best Actress in a Comedy Series (Critics): Sumukhi Suresh (Pushpavali Season 2)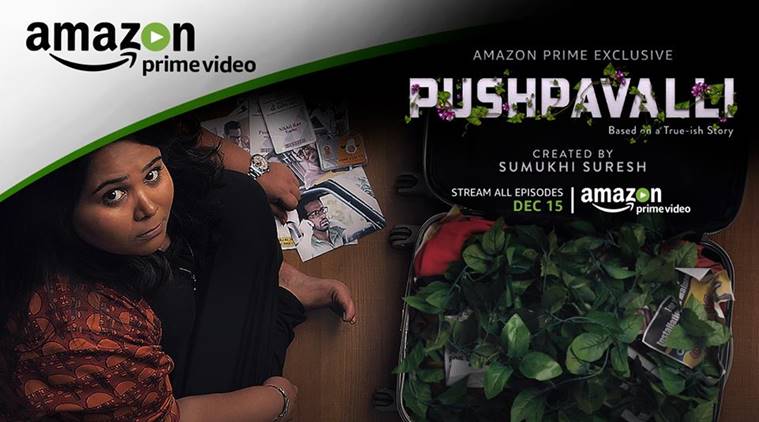 Sumukhi Suresh plays a very flawed yet real role in Pushpavali where he falls in love with a boy and goes out of the way to have him. Her acting is very much realistic and you can very much relate to her if you have ever experienced a one-sided love for someone. In this story, she does anything and everything to get him, may it be right or wrong. In the aim of achieving the boy, her conscience of right and wrong goes haywire and that is when she takes a wrong decision. Haven't we all be fools in love? Then you will surely agree that the one who boldly portrays it should be given Filmfare OTT awards 2020. 
Main Cast: Sumukhi Suresh, Manish Anand, Sumaira Shaikh, Preetika Chawla, Urooj Ashfaq, Vidyuth Gargi, Kenny Sebastian and others. 
Genre: Comedy
Where to watch: Amazon Prime
IMDb rating: 7.4/10
12. Best Actor in a Web Original Film (Female): Tripti Dimri (Bulbbul)
While Tripti Dimri beautifully tackles to display the innocent Bulbbul in her childhood and the personality of an elder daughter-in-law, she will keep you wondering with her powerful dialogues and flawless beauty. Through her acting, she conveys the strength of the women as well her sensitivity, femininity and restlessness.
Don't miss her interesting artwork full of gorgeous backgrounds, pretty culture and an awesome plot. 
Director: Anvita Dutt
Main Cast: Tripti Dimri, Avinash Tiwary, Paoli Dam, Rahul Bose, Parambrata Chatterjee, Anvita Dutt Guptan, Vishwanath Chatterjee and others.
Genre: Drama, Horror, Mystery
Where to watch: Netflix
IMDb rating: 6.5/10
13. Best Actor in A supporting role in a Drama Series (Male): Amit Sadh (Breathe: Into The Shadows)
Amit Sadh played the role of Kabir Sawant in Breathe: Into the Shadows. He is a police in the drama series and he has a past with very disturbing memories. He very well shows how difficult the life of police is and what all a police has to encounter in his day to day life.
He fights with the emotion of guilt for not being able to help a wounded woman. You will how well Amit gets into the shoes of Kabir and shows you how he completes his job no matter whatever the circumstances are. You will see through Kabir Sawant about the sacrifices that the police make for our peaceful sleep.  
Director: Mayank Sharma
Main Cast: Amit Sadh, Nithiya Menen, Saiyami Kher, Shruti Bapna, Plabita Borthakur, Abhishek Bachchan and others.
Genre: Drama, Crime, Thriller
Where to watch: Amazon Prime
IMDb rating: 7.6/10
Also Read- Top 33 Hindi Web Series From The Last Decade That Convinced Us To Ditch The Silver Screen For Laptops
14. Best Actor in a supporting role in a drama series (Female): Divya Dutta (Special OPS)
Divya Dutta plays the role of Sadia Quereshi who will mesmerize you with her strength, intellect and feminist personality. Her acting is very up to the mark and we have also seen her in these kinds of roles. Her expressions and dialogue delivery will convey the seriousness of the situation to you and will also increase the suspense in the movie.
Her personality is of a very great supporting actress and hence she very much deserves the award. 
Director: Neeraj Pandey, Shivam Nair
Main Cast: Sana Khan, Kay Kay Menon, Sajjad Delafrooz, Karan Tacker, Saiyami Kher, Meher Vij, Muzammil Ibrahim and others. 
Genre: Thriller
Where to watch: Disney + Hotstar
IMDb rating: 8.5/10
15. Best Actor in A Supporting Role in a comedy series (Male): Raghubir Yadav (Panchayat)
Raghubir Yadav has the profession of the Panchayat's head where he acts in a very real light. You can see how he is always irritated and burdened by the functioning of the village. It will be hilarious to watch how different his views are and that of his secretary who came from a city.
His act will show how the generation gap is and how to be a leader in a village. You will also see how difficult it is to serve justice to every one of them. 
16. Best Actor in supporting role in comedy series (Female): Neena Gupta (Panchayat)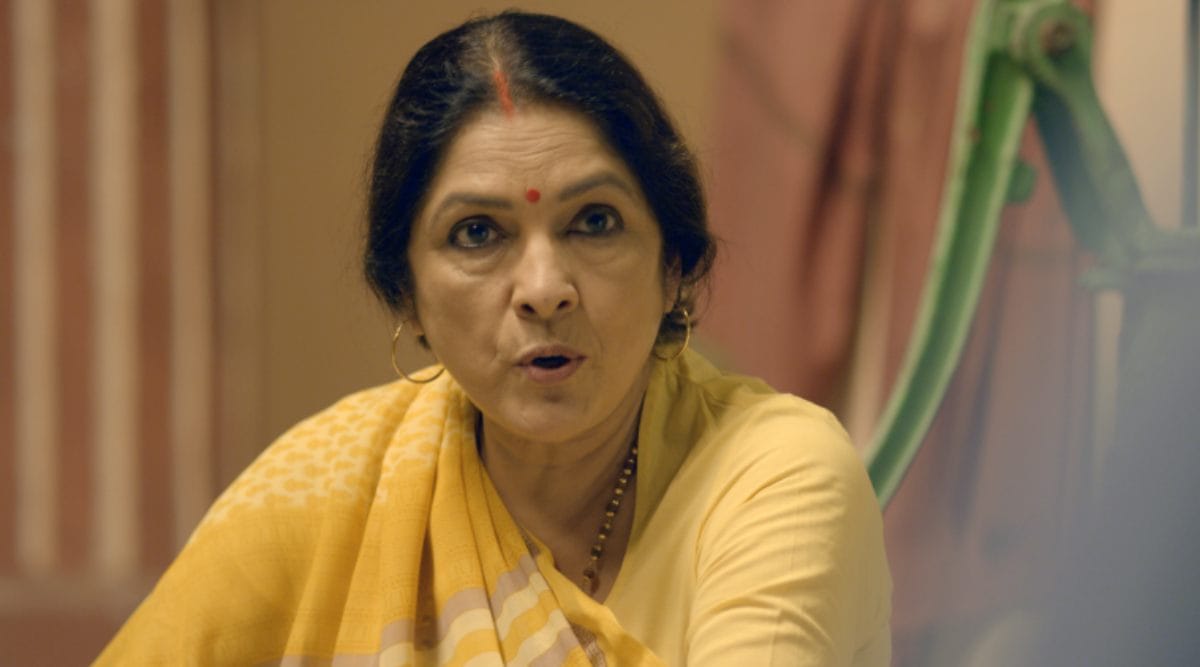 Neena Gupta is the wife of the Panchayat's head. She shows how an Indian wife will stay beside her husband no matter what. Though she is not literate she has a great tolerance capacity in the series and is very supportive to her husband. She represents the amazing role of all the females in rural areas who are usually not very much looked upon.
But you will witness that even they have their kind of intellect and smartness. So, you should surely laugh your heart out and watch this comedy yet heart touching role of Neena Gupta. 
17. Best Actor in A supporting role web original film (Female): Seema Pahwa (Chintu Ka Birthday)
Seema Pahwa plays the role of a wife whose family and husband are stuck in Baghdad. Through her acting, she will show you what the strength of a mother is. Moreover, her understanding and calmness are what bring relief to her husband's chaos.
She is also a great companion of her son. Her acting will show you why she deserves Filmfare OTT awards 2020. You should watch it soon to know the wonders of the mother's strength. She very well showcases how no mothers are perfect but their good intentions and love for family is what will help them endure any situation. 
Director: Satyanshu Singh, Devanshu Kumar
Main Cast: Bisha Chaturvedi, Vedant Chibber, Tillotama Shome, Nate Scholz, Vinay Pathak, Reginald L. Barnes and others
Genre: Drama
Where to watch: Zee5
IMDb rating: 7.8/10
18. Best Actor in a supporting role in a web original film (Male): Rahul Bose (Bulbul)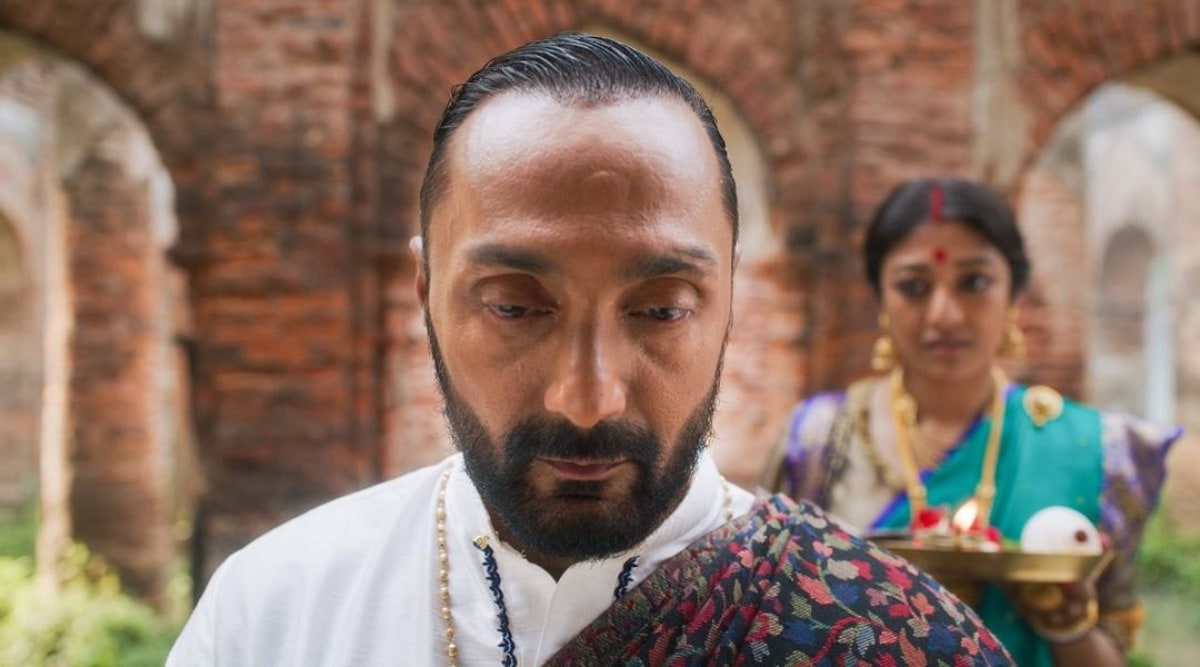 Indranil, the husband of Bulbbul represents the patriarchy and redundant rules of society. He will keep you on your toes with his negative role. His role is of a great authoritarian male who looks very calm, composed and sophisticated from the outside but his bedroom walls and the heart of Bulbul know all the darkest and deepest secrets.
The thriller genre in this web series is enhanced by the acting skills of Rahul Bose.  
19. Best Cinematography (Series): Sylvester Foncensa and Swapnil Sonavane (Sacred Games)
The mysterious music and the boldest scenes in sacred games is the art piece of Sylvester Foncensa and Swapnil Sonavane. You will witness the most gorgeous plot lines, the swap of time zones and a comprehensive perspective in this web series.
It very clearly shows the sophistication of city life and the crudeness of the life of criminals. You will witness the suspense, drama, crime, thrill and emotions of a criminal very well. It is a wonderful blend of rational decisions and foolish emotions that overpower humans. 
Director: Anurag Kashyap, Vikramaditya Motwane, Neeraj Ghaywan
Main Cast: Nawazuddin Siddiqui, Saif Ali Khan, Pankaj Tripathi, Surveen Chawla, Radhika Apte and others.
Genre: Crime, Thriller
Where to watch: Netflix
IMDb rating: 8.3/10
Hence, these are the various best movies, web series for you to watch. So, which one are you going to get started with? We have given you a large array of choices and you can choose according to your likes and dislikes. You will have a great time with these wonderful art pieces.