Program Creators: Greg Daniels, Ricky Gervais, Stephen Merchant
IMDb Rating: 8.9/10
RT Rating: 81%
Genre: Comedy
Duration: 9 Seasons (2005-2013)
Total no. Of episodes: 201 (approximately 22 minutes each)
NBC's The Office is an American mockumentary that depicts the routine work life of office employees of fictional Dunder Mifflin Paper Company in Scranton, Pennsylvania. It was aired on television from March 24, 2005, to May 16, 2013.
The Office is a sitcom television series full of entertainment, and its iconic characters bring the show alive. The series won many awards for its brilliance over the years like four Primetime Emmy Awards including award for Outstanding Comedy Series, Golden Globe Award, two Screen Actors Guild Awards, Peabody Award, and many more in different categories.
It is an adaptation of the award-winning BBC series of Ricky Gervais and Stephen Merchant's same name. And developed for American television by Greg Daniels, the camera follows the employees 24/7 to capture their bizarre and hilarious encounters as they do whatever it takes to keep the company flourishing.
An average day in an employee's life consists of ego clashes, tedium, and inappropriate behaviour. Like its original version, the sitcom television series is filmed with a single camera setup without any studio shooting or audience or laugh track for simulating the look and feel of an actual documentary.
The show had a variety of characters throughout nine years. Some of the office characters gained popularity among the fans, and others were lost. But the most noticeable characters in the show are Michael, Jim, Dwight, Angela, Pam, Phyllis, Creed, Kevin, Stanley, Meredith, Kelly, and Ryan. However, not every character's plot was unforgettable or even likeable.
The first season of the mockumentary gathered mixed reviews from the audience but later started doing well. The later seasons were reported to have declined in quality as compared to the previous seasons. However, the final season was liked by most of the audience and received positive reviews. It was viewed by almost 5.69 million people when aired on May 16, 2013.
The story revolves around Michael Scott, the branch manager of an ordinary paper company Dunder Mifflin at Scranton, Pennsylvania, and the employees he 'manages'. Anyone who hates his boss or his job or both will thoroughly enjoy the amusing series. Michael may rank himself as Number 1 among the most lovable characters. But let's find out who's the real champ.
Let's take the most liked The Office characters, according to the fans. Thanks to forums such as Reddit. And rank them according to their likability and popularity. Please note that all the main characters of the show are not listed here. Only the most liked ones are included in the list.
10/10 Andy Bernard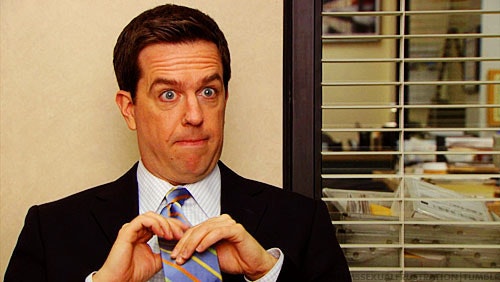 Played by: Ed Helms
Andy Bernard from Stamford was the only person to stick around in Scranton. It appears that his level of crazy was a perfect fit for the Scranton gang. He learned to be more self-assured after going through a rough patch in his personal and professional life.
His appearance at the wedding and the documentary celebration event made him look back at the fond memories with his co-workers at the Dunder Mifflin.
Andy began as an annoying comical salesman who had temperament issues but was also driven personally and professionally. Honestly, he would have ranked better in the list if he wouldn't have disappeared for three months and turned into a completely different character.
His character, which was once funny turned into a petty, bored and irritable one. Fans liked the old Andy more than the new one that lost his mind at the sea.
9/10 Phyllis Vance
Played by: Phyllis Smith
This character leaves the fans confused with a love/hate relationship. She is portrayed as a timid woman who often wears purple and wants to succeed in a happy atmosphere. She was a close friend to Stanley, helped Dwight get Angela, helped Eric find his Birthmother, and was kind to Michael who often insulted her.
She became a confident woman who believed in her abilities from a depressed and nervous saleswoman. She has something very motherly about her. Her role is quite different from the rest of the office characters and is very genuine, caring, and sweet, making her lovable.
However, some fans found her selfish and cunning. But believe it or not, she was still more likeable than Meredith and Angela.
8/10 Erin Hannon
Played by: Ellie Kemper
Despite joining the show in season 5, Erin Hannon made an impact on the show. She was confused and naive but overall a charming presence in the Scranton branch and the series. She had a bubbly and fun-loving personality that attracted several male characters in the series towards her.
She cared about people around her and was protective of Michael when he was made the regional manager.
The long storyline of her relationship with Andy turned out to be a flop when Andy started acting weird. Still, Erin was an interesting character among all the office characters who found herself by the final season. Her character left a mark on the audience, even more than some of the series's main roles.  Fans couldn't help but gravitate towards her character.
7/10 Darryl Philbin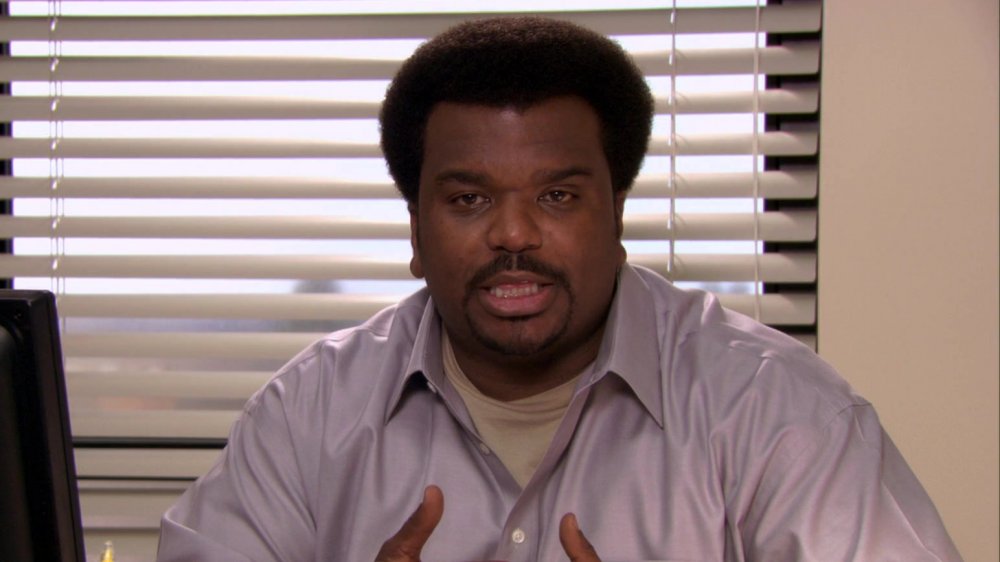 Played by: Craig Robinson
Darryl joined the show as a background warehouse worker but gradually joined the office characters upstairs. His cool, collected, and calm nature attracted the fans towards him. Andy may have pointed out that he never finishes things when he says he's going to but let's agree that he did have a great mind for delivery and marketing.
Darryl finally got to where he was supposed to be by the final season getting a job at Jim's company, Athlead. Fans were thrilled to see Darryl working towards his dream and growing as a person. His friendships and his demeanour made him one of the most likeable characters in the series.
Interesting Read- 13 TV breakups that were so healthy and mature and 13 that were chaotic as heck
6/10 Kevin Malone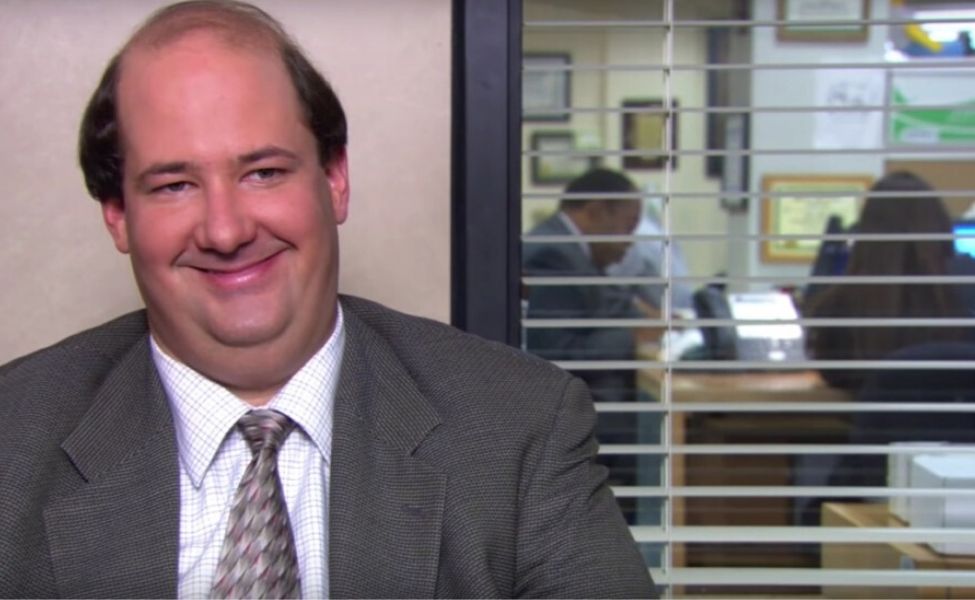 Played by: Brian Baumgartner
It's difficult for fans not to like Kevin Malone. When the show started, Kevin was a dim-witted, withdrawn accountant and kept to himself, but as the show progressed, he completely evolved as a confident bar-owner after being fired from his job.
Instead of keeping himself low-profile, Kevin started being a naive accountant who wanted to be included in the joke.
He put the effort in helping Jim decide between Pam and Karen. He was the highlight of Pam and Jim's wedding, and he was irritated that Angela cheated on Andy with Dwight. Kevin was fun and wholesome character to watch. Whenever he appeared on the screen, fans knew something stupid was about to happen.
5/10 Pam Beesley
Played by: Jenna Fischer
Pam is also among the office characters who gained some amazing expansion during the run of nine seasons. In fact, it can be said that she has grown the most. She grew from a very shy receptionist who was often found dealing with Michael's antics to a self-assured wife and mother.
Post her breakup with Roy, she listened to her heart and did things that made her happy. She attended art school, changed the course of her work, became franker, and finally allowed herself to fall for Jim. On the flip side, some fans did not like the new version of Pam.
They liked her more when she was soft-spoken, shy, and said everything with a glance at the camera. However, she is still one of the most liked characters in the show with a strong storyline.
Fun Fact: Pam (Jenna Fischer) is a real-life best friend with Angela ( Angela Kinsey )
4/10 Jim Halpert
Played by: John Krasinski
Jim is hardworking, attractive, and one of the most likeable characters in the office. He had a crush on a woman who was not even aware of his existence. He went from an uncomfortable but sarcastic mischievous prankster with a crush to an entrepreneur, a loving husband, and a proud father of two children.
He was quite relatable, and that's what fans loved about him.
When Michael, Kevin, and Dwight would be clowning around, Jim would be just sitting in the background and watching everything embarrassingly while making his famous Jim look at the camera. However, Jim had some of his share of crumby moments.
Season nine was particularly not great for Jim, and Michael and Dwight's treatment was not always pleasant. But fans were still in his corner no matter what.
Fun Fact: John Krasinski was shortlisted for the role of Dwight after auditions. He told the producers that he would like to play Jim. But they refused his offer at first. Once they found a suitable Dwight for the show, they called him again for Jim Halpert's role.
Interesting Read- 7 Reasons Why You Should Watch Amazon Prime's 'The Wilds'
3/10 Dwight Schrute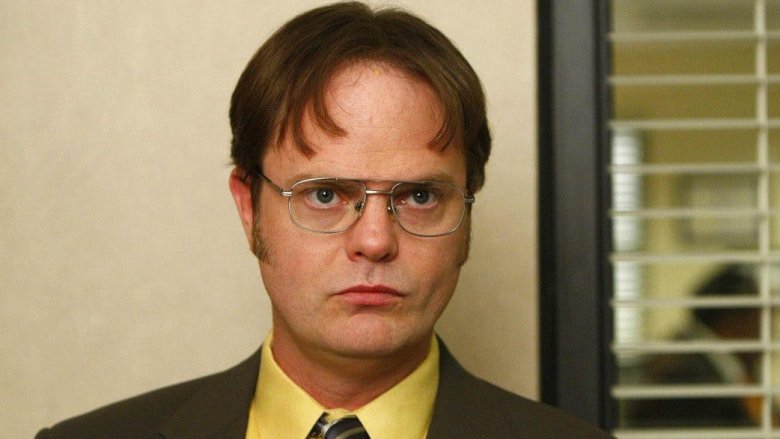 Played by: Rainn Wilson
If Dwight Schrute's role is to be described in one word, then it would be consistent. He was the same old Dwight throughout the show. He only became more likeable and fearless with the time and seasons. He formed real companionship with Jim and grew as an employee to the well-deserved designation of regional manager.
He managed Dunder Mifflin Scranton most appropriately. Despite firing a gun in the office, having an on-again, off-again affair with Angela, and crossing all his employees once or twice, it was difficult for the fans not to be in his corner. Fans concur that Dwight Schrute is a top-three candidate among the most likeable the office characters.
Fun Fact: Rainn Wilson originally auditioned for the role of Michael Scott. But the producers thought he was a better fit for the role of Dwight. So they finalized him as Dwight Schrute.
2/10 Creed
Played by: Creed Bratton
He was shown as a homeless hippie who has a habit of saying irrelevant statements due to excessive drug use. His character is partially based on real-life musician Creed Bratton. It is said that Creed, in reality, is exactly like the office character shown on the television, except that he is a far more good-hearted and generous person than the fictional character.
The reel life Creed brings out the dark side of the character.
Creed is definitely one of the most interesting and mysterious characters in the show. He went on to become a fugitive from a friendly and strange old employee. He never once makes sense, knows what he is doing at Dunder Mifflin, and always appears to be involved in some kind of shady stuff.
His true identity and his history were finally revealed when he was taken away by the police in season 9 for some decade-spanning crimes.
He didn't say much usually, but when he did, it was always pretty appalling. His one –liners about identity theft and drug use were often indicative of a disturbing past. While Creed never had love interests or long-running storylines, his dialogues were always memorable. Enough to make him more likeable than Pam, Jim, and Dwight!
1/10 Michael Scott
Played by: Steve Carell
Finally, who tops the list of most likeable character in the series? Well, obviously, Michael Scott!
The complexity of his character was refreshingly unique and made him even more interesting. Fans loved Michael for his annoying, ignorant, and outspoken attitude. He was shown as shallow, callous, and unaware of social norms. Despite being selfish and ruthless with the employees, he is also shown as deeply- affectionate towards his coworkers and those working at Scranton.
While we all loved watching and laughing at him, let's agree that working with him or under him would be nothing short of a nightmare.
The show started falling apart when Michael left in the seventh season. There were too many uncertainties, changes and the show lost its charm. He also had certain tender moments that showed his other side and made up for the fact that he could be so distant from the rest of the world.
His brief appearance in the season's finale as a loving husband and a father was nothing but a perfect end to his storyline. Michael was the heart of the show no matter how many awful moments he had on the screen.
Did you know?
Here are some lesser-known facts about the office characters.
Bloopers for all the seasons are available on the youtube, and those are certainly as fun to watch as the series itself.
The fictional company Dunder Mifflin Paper Company is now an actual member of the chamber of Commerce in Scranton.
Angela (Angela Kinsey), Phyllis (Phyllis Smith), Oscar (Oscar Nuñez), and Creed (Creed Bratton) share their real life first names with the characters they play in the show.
Creed Bratton share most of his character and his name with the real-life version.
Throughout the series, the team was not actually working on their computers but playing card games or surfing the internet.