We present you all 12 2020 MTV VMAs Red Carpet Looks You Need to Look at Right Now.
Since the pandemic has hit the world, there has been no gathering, no shows, no concerts, no representations, but, recently on thirty-seventh, MTV Video Music Awards took their show to a different level compared to the past year's performances.
The show held on 30th august 2020, in New York City's safe outdoor arenas was crossing over five divisions. It remotely dint stops our celebrities from dressing in their best attires in the biggest night happening after so long.. Though there weren't any large gatherings in this time around, the star dint let the stone unturned in coming with the most fashionable, intriguing and studded looks.
Hosted by Keke Palmer, the MTV VMAs, the awards had some performances by the talented musicians, Lady Gaga, Miley Cyrus, Doja Cat, Ariana Grande, The Weeknd, BTS and many more who took the different stages to perform their hits.
In this time of rampant, when this big event happened in the field of music, it needed special attention and care. So the major of the performances were pre-recorded. In a way, there was a physical red carpet event happening this year. While the stars posed in a glamourous way for the media and killed the style. However the stars the posed before airing as well.
Still, the awards mark to be the first major event to take place in-person since the pandemic had hit the people around the globe. While considering the history of looks stars create in the past years, 2020 is too full of some extra and varied looks which you can see below all the MTV VMAs Red Carpet Looks.
1. Lady Gaga- Killing the people, Lady Gaga dressed like a moon person. Wearing a silver jacket by area, a transparent helmet by Muscarella, Pleasers platform black boots.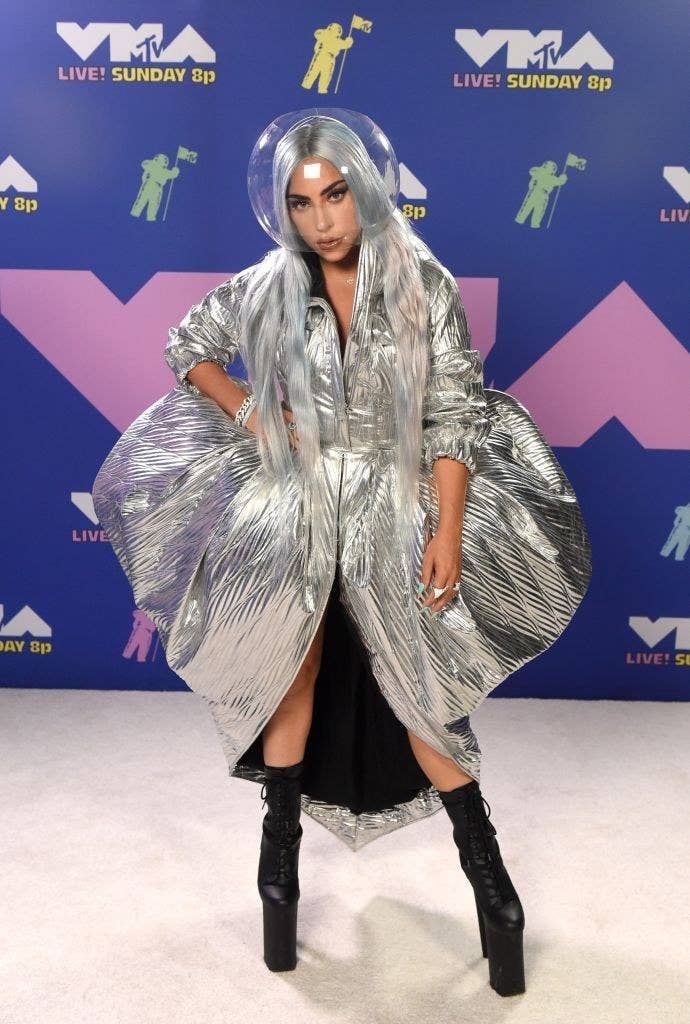 2. Miley Cyrus- This utter beauty was captured wearing a sheer and shimmering full dress by Mugler.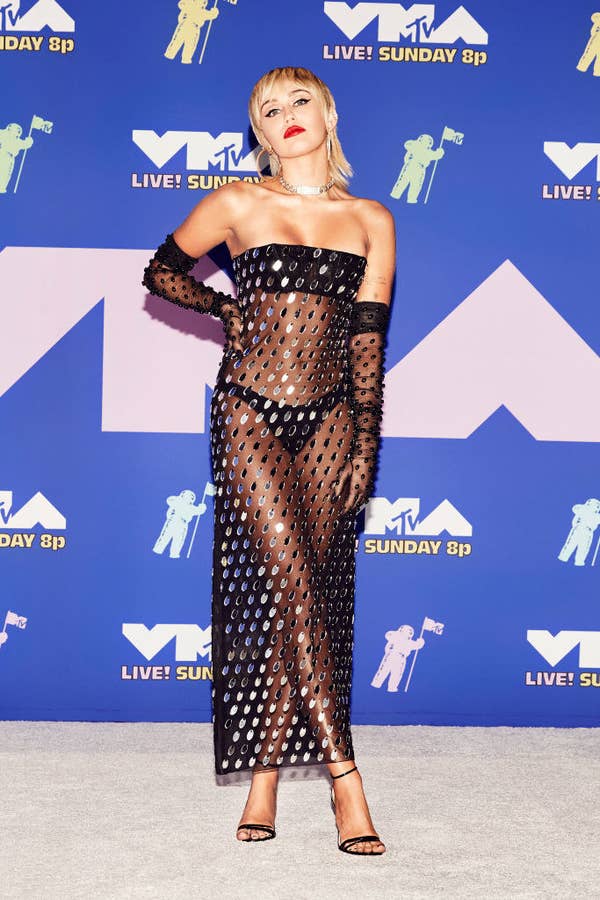 Interesting Read : 14 Top Must-Watch Classics Coming to HBO Max in September
3. Bella Hadid- Presenting a sexy look Bella wore a mesh, cut-out bodysuit with black trousers, heels and hoop earrings by Nensi Dojoka.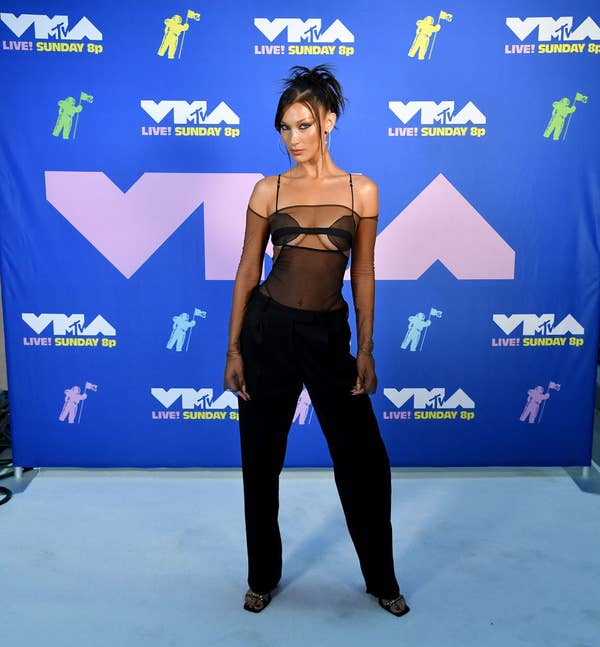 4. Nicole Richie- a long train green dress and heels sandals finely finished the Richie's MTV VMAs Red Carpet Looks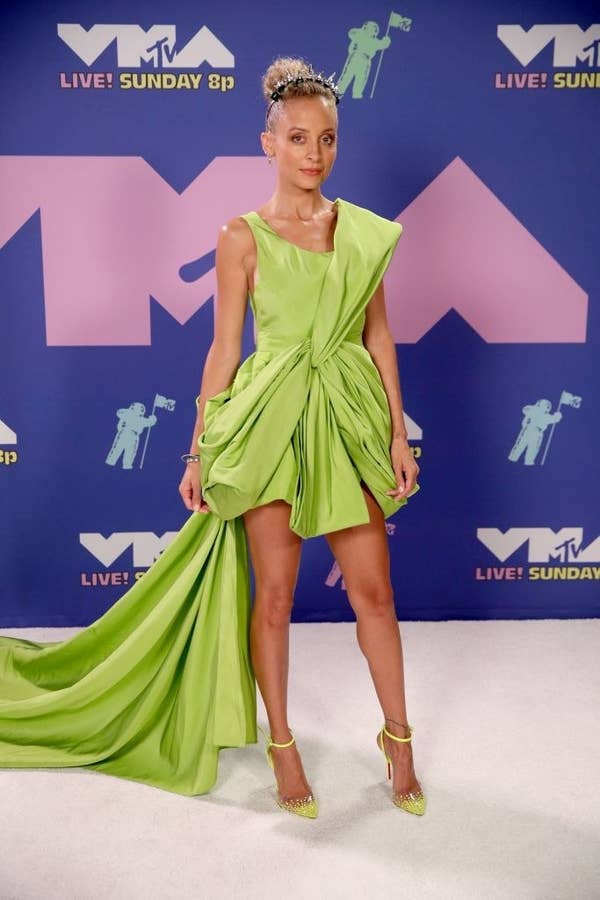 5. Maluma- a sexy look with a double-breasted black suit by Versace dint require any extra makeover for the hot Maluma.
6. Doja Cat- a floral representation by Versace requires no words for Doja Cat.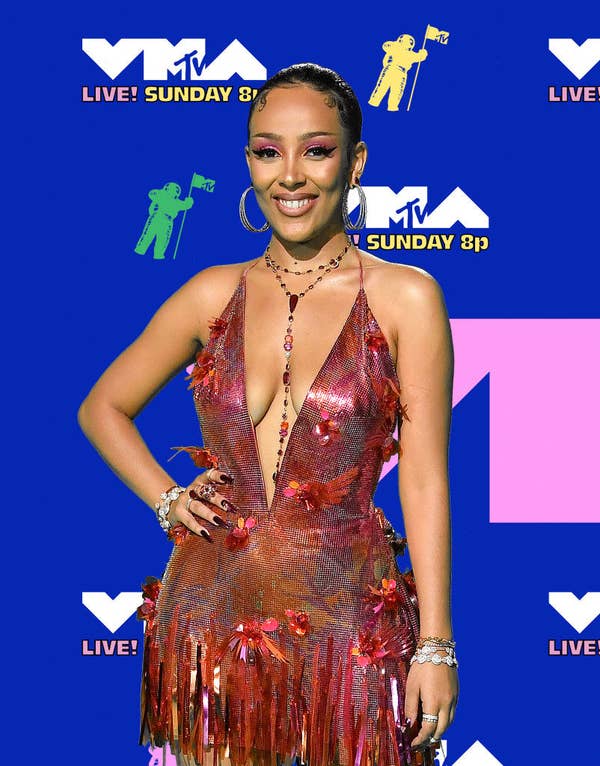 Interesting Read : Cargo Review: An Original, Imaginative Sci-Fi Movie
7. Joey King- Presenting her look in a floral dress by Versace, gold chains and red plums this beauty kept the minimalistic and classy look for the award ceremony.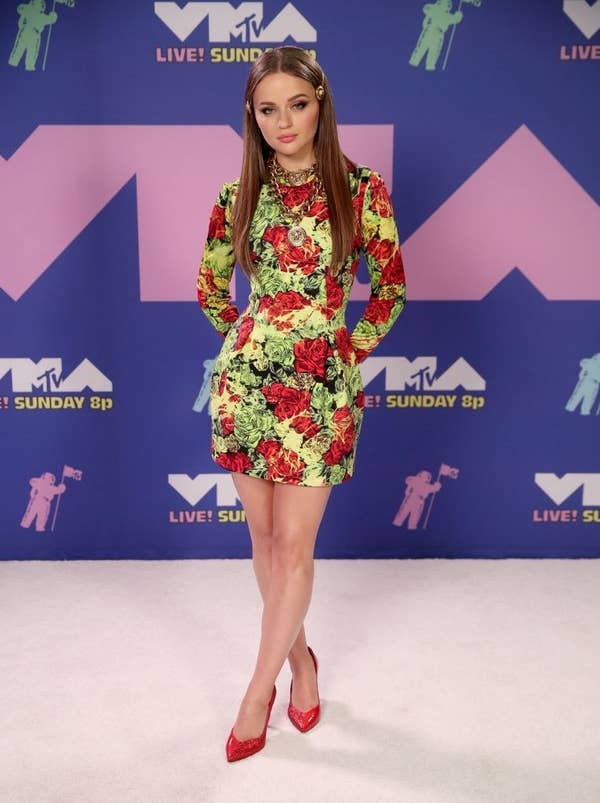 8. The Weekend- a perfect black suit with a red jacket, black gloves marked The Weekend's look most energetic.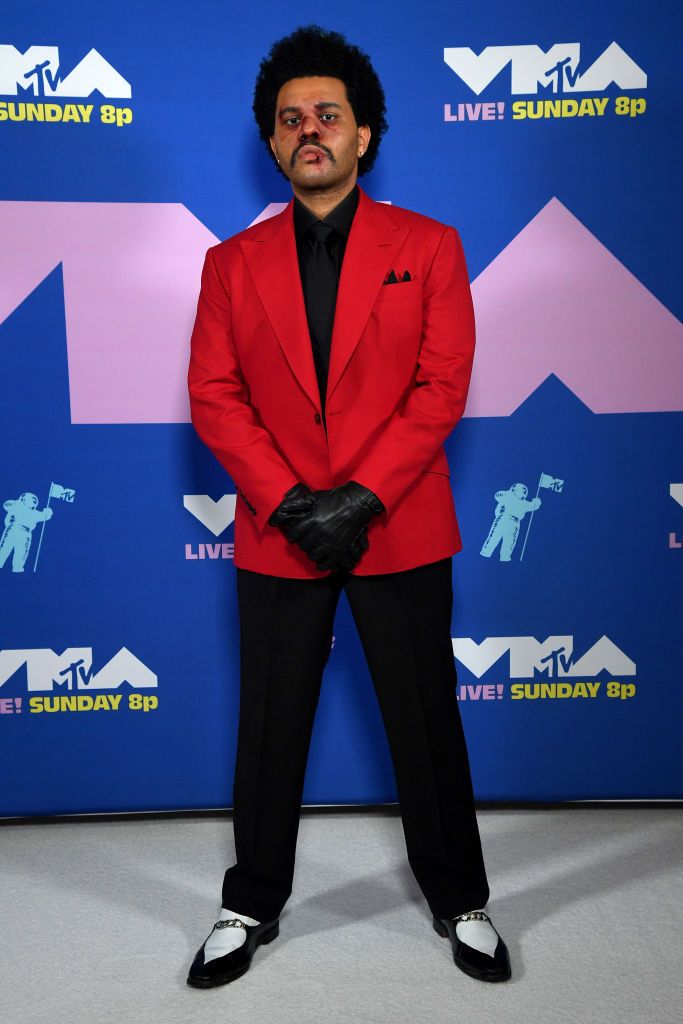 9. Bebe Rexha- Showing her extravagant pronounced sleeves with a dusty black dress, and metallic blue extended nails require no explanation.
10. Sofia Carson- Carrying the Giambatista Valli Haute Couture red peplum gown, Jimmy Choo shoes and Vernier jewellery was the MTV VMAs Red Carpet Look for Sofia Carson.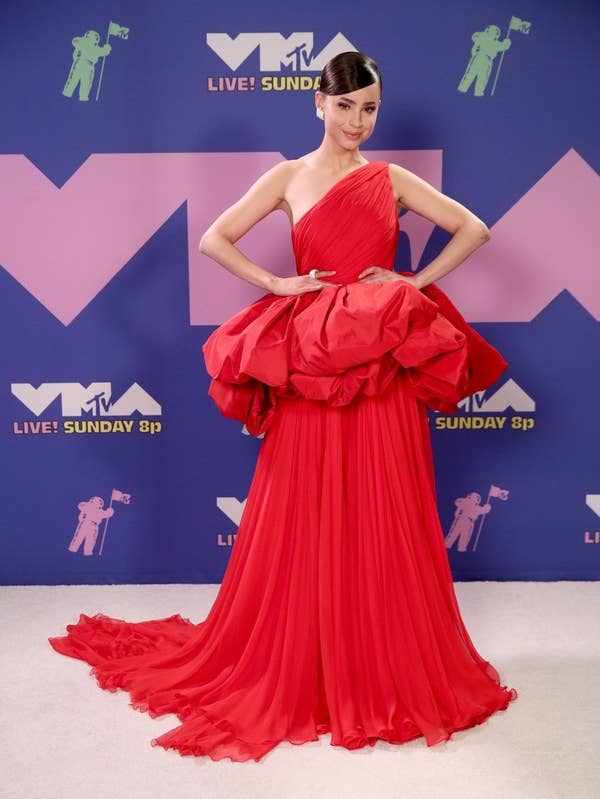 Interesting Read : 7 Best Movies to Stream this Week
11. Jaden Smith- a simple yet stylist Smith wore a colourful jacket and jeans and heavy sneakers.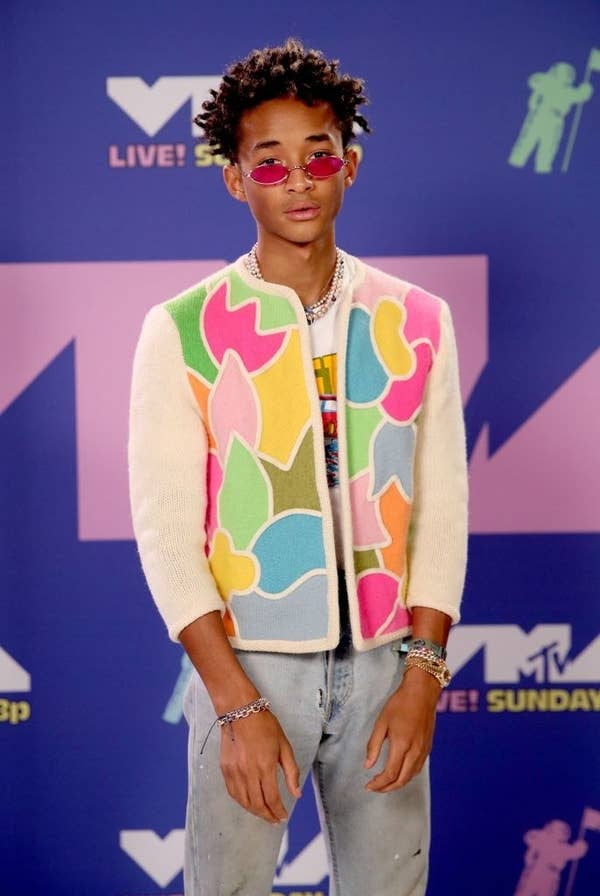 12. Keke Palmer- The host of the show wore a white dress with a statement element in a dress with a ribbon at the slit, with a high bun and heels.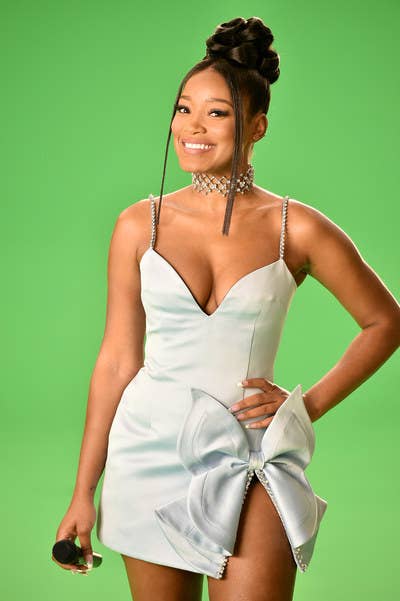 Interesting Read : JL50 Review: This Time Travel Thriller Deserves all Appreciation
So these were all The 2020 MTV VMAs Red Carpet Looks of the stars which need out little attention because this was the first event to hit the red carpet amidst the Covid-19 situation prevailing in the country.