Now after so long, the pandemic has given you the option to work from home, you can spend quality time with family and friends at hills or beaches that can be Places Perfect For Work From Home. While the country is opening gradually, things are becoming normal, going on a holiday for a weekend or a week will take more time owing to the risks still involved.
The new trend is going to be that of a staycation; a holiday that allows you to stay for longer, work at peace and make you feel relaxed all at the same time. So, if there has been 'too much' of a family's time inside the house, and all of you want to spend some time elsewhere, staycations are the best option.
Here are our 11 Places Perfect For Work From Home – favourite spots around India that are open for bookings and assure the safety of the guests:
11 Places Perfect For Work From Home
We have known Zostel as the most popular chain of hostels in the country and abroad. Zostel covers around 30 destinations across the country. It offers long term stays at various hostels that are of your choice and comfort. To name a few good spots and destinations, you can pick something in Bir, Manali or Mcleodganj. These places would also make for a perfect holiday. Zostel thus tops the list of Places Perfect For Work From Home.
Want to get away from the hustle of the city? The luxurious property of Adivaha is the perfect spot that you have been looking for. The luxury resort is good for weekend destinations and is also perfect if you want to work remotely in a good and peaceful environment. 
Interesting Read : 10 Products that will turn your Living Room into a Home Theater
The spot is perfect to get quarantined at this time of the pandemic. The place is perfect to stay with friends and family with four rooms and a huge swimming pool. The property also has a view of the beautiful sea that gives you peace and serenity. Who had thought that you would be staying for a month in Goa and working too! 
The best thing to visit at Elgin Hall is the beautiful library. The property is built in 1857, is a beautiful British homestay. Do not forget to keep social distancing during this struggling time of pandemic once you visit the property. Although they take all safety measures; the best way to stay protected is to keep yourself aware of your surroundings and maintain the advised distance. 
The beautiful cottages at Echor get enhanced by the views of Himalayas and give a stunning view at the same time. You will definitely feel peace and serenity after the pandemic crisis gets over. The perfect place to be if you are fond of hills and have been waiting to see the clear hills; now more since the pandemic has reduced pollution. 
The property, Taj Theog is open from August 21 and has 99 rooms that give you the best view of nature and a perfect ambience. You can enjoy the peace and serenity of the property but are not allowed to visit the spa and swimming pool as yet. Taj allows its guests to enjoy all services with high-class safety measures so that you can enjoy your stay risk-free.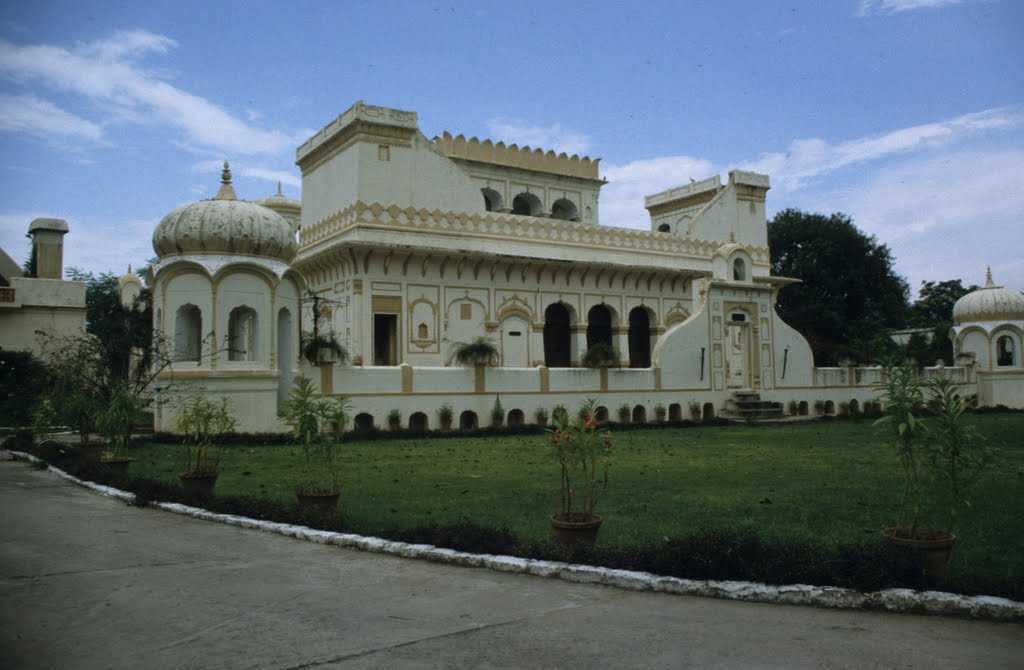 Fort Nalagarh has its beauty from the 15th century; situated in the lap of Shivalik range and Sirsa river. The fort is grand and you can enjoy cool breeze in the garden and enjoy old school rooms that carry the history of Indian culture. A hidden gem that otherwise would not have shown up, had their safety measures not made a mark in the hotel industry. 
Interesting Read : 12 Best Movies coming to Netflix India in September that are worth your Time
With the refreshing outdoors, Taragarh Palace is surrounded by tea estates and a pinewood forest that becomes the best place to sit and feel relaxed with the peace of nature. Palampur is a place of nature's beauty and the Taragarh palace is the perfect place to enjoy the same.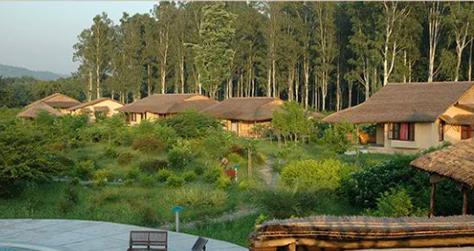 The beauty of Himalayan foothills and the Shivaliks is a perfect to-go spot for a weekend holiday to get rid of pandemic blues. Book now to watch the beauty of nature that surrounds you. This place is in the lap of the Jungle that keeps you close to the wild. 
A retreat in the mountains with a beautiful view and corners that are perfect for the gram. You'll find yourself feeling at peace in this gorgeous resort. Make a booking, follow and enjoy all the safety measures that the resort has to offer. They are sure to keep you healthy and safe. 
The beauty of the hills is always worth watching. This alluring hillside has 7 rooms and every room is designed to perfection and comfort. To watch this beauty and have a Places Perfect For Work From Home, make a booking in advance.
Interesting Read : Stream It Or Skip It: Bandish Bandits Amazon Prime Review
These are our top choices to visit for a staycation. Feel free to comment and add more to the list. Since the pandemic has struck, we are all more aware and have learnt to take all precautions. Maintain and follow the safety rules as you do while at home. Remember, you are there to enjoy and not to come back sick. Eat healthy, eat fresh and relax your mind. Do not forget to maintain social distance while travelling and wear a mask every time you go out.