Find the solution to a host of everyday life problems with these helpful gadgets that are on sale right now.
The list comes at the right time for you to make avail of the exciting discounted gadgets currently on sale near you. Read along with us as we help you in choosing the right gadget at a reasonable price range. From certified-refurbished noise-canceling headphones to a multipurpose tool to make your place cleaner than ever, here are 10 discounted gadgets you didn't know you needed.
10 Discounted Gadgets You Didn't Know You Needed
1. The Draft Pack: Easy Can Opener 2-Pack (19% off)
This life-saver of a tool will help you remove the entire top of any beer or soda can and use it as a smooth drinking cup. The set of two can openers comes with a reasonable price range, helping you save your money. A high-impact ABS and stainless steel material come with a patented design with 4 rotational blades to smoothen the top of the can. Mix anything you want to the can, and drink out of the cans-turned-glasses.
Original Price: Rs. 3630
Discounted Price: Rs. 2966
Where to buy: The Mental Floss Shop
2. Flexex Ultimate Hand Exerciser Triple Pack (33% off)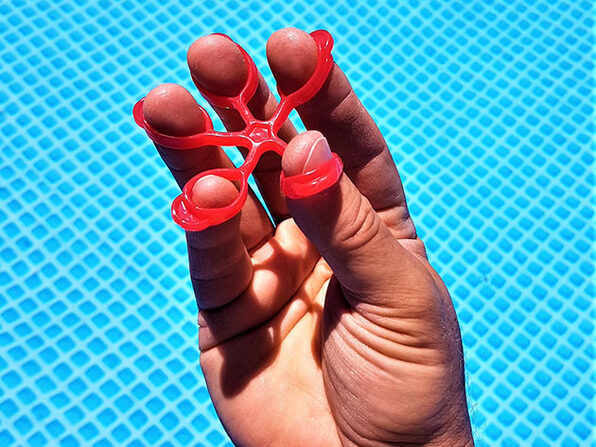 Energize your fingers, hand, and forearms with this hand exerciser to help you exercise and strengthen them in no time. The ergonomic triple value pack comes with a sleek and lightweight design so that you won't even feel a thing while it works wonders for you. Use this latex-free tool anytime and anywhere. Exercise your arms with this ultimate hand exerciser currently running at amazing discounts.
Original Price: Rs. 1040
Discounted Price: Rs. 740
Where to buy: The Mental Floss Shop
Interesting Read : 7 New Theatrical Movies that are going straight to Streaming or On Demand
3. ROCKUBOT Smart Sterilizing Bed Robot (31% off)
This sterilizing bed robot helps you free your bed from any lingering germs and mites. While we often don't notice them, but these clingy insects love to stick around inside your bed. With Robot, however, you do not need to worry as it eases off your cleaning burden. The company claims the products to be effective in killing 99.99% of the germs, bacteria, mites, or any parasitic entity with its UV-C light and ultrasonic wave technology.  The tool comes with a builtin Bluetooth option to let you groove your way through cleaning.
Original Price: Rs. 11790
Discounted Price: Rs. 8080
Where to buy: The Mental Floss Shop
4. Biogrit Massage Gun (68% OFF)
Workout sessions can be so tiring that one might not even want to get up from the bed. But, with this massage gun, you can let your muscles relax a bit or even remove the fatigue with guaranteed efficiency. With ten adjustable speed levels and eight attachment heads, the massage gun is also available in two colors- Black and Carbon Fiber. Use it as a tool to relax your body, or for therapy or a simple home massage. These discounted gadgets are currently running at a whopping 68% discount.
Original Price: Rs. 33, 300
Discounted Price: Rs. 10,380
Where to buy: The Mental Floss Shop
5. VentiFresh Eco: Next Generation Odor Eliminator (29% off)
VentiFresh Eco Plus uses NASA's photocatalyst technology to remove all the bad smells from the environment and keep the area fresh and breezy. It ensures cleaner air than ever by decomposing any odor through natural photosynthesis. This compact and portable tool is also available in different packs range.
Original Price: Rs. 6,230
Discounted Price: Rs. 4,375
Where to buy: The Mental Floss Shop
6. Pivo Pod: Smart Interactive Pod (31% off)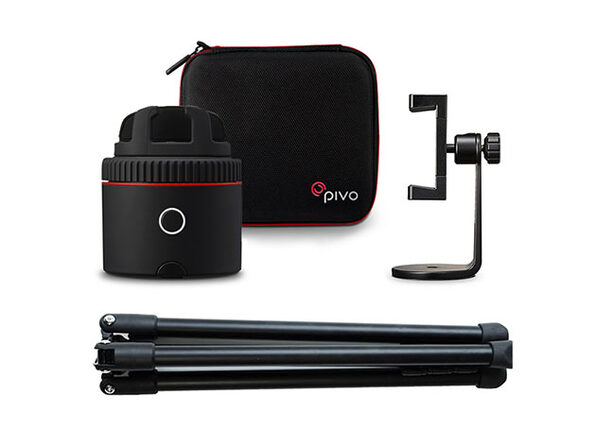 With Pivo pod, you won't need to find a photographer to click amazing photos. It will work perfectly turn your phone into a pro camera with its high tech features. This nifty tool has got it all for you from tracking your expressions and movements to hands-free capturing of pictures. What's more, you can even broadcast your selfies to Facebook, Youtube, and Twitch with just a click on the pod.
Original Price: Rs. 11, 790
Discounted Price: Rs. 8, 080
Where to buy: The Mental Floss Shop
Interesting Read : 5 Best Crime Thrillers on Netflix Right Now
7. Luno Standard: Felt Sitting Ball Chair  (30% off)
Forget old people, even younger ones, are also facing muscle cramps and pains. This luxurious exercise ball tool will help you improve your posture and heal any muscle pain easily. Siting on this ball chair will help in strengthening your posture by engaging your abdominal and leg muscles. You can even carry it along anywhere anytime.
Original Price: Rs. 4,375
Discounted Price: Rs. 3,110
Where to buy: The Mental Floss Shop
8. GLOW: Mixed Reality Smart Glasses (7% off)
These MAD Gaze Glow smart glasses are one of the lightest mixed reality glasses ever. Plug your glasses to your Android phone and get to have a rare experience of viewing 2d and 3D contents, Spatial computing with hands-free MR controlling. Being one of the attractive discounted gadgets, it is surely a must buy.
Original Price: Rs. 39, 230
Discounted Price: Rs. 36, 260
Where to buy: The Mental Floss Shop
9. Treblab Z2 Bluetooth 5.0 Noise-Canceling Headphones (69% off)
The Z2's updated headphones offer two-fold enhanced audio and battery life, and at par sound experience. Packed with Bluetooth 5.0 and TREBLAB's advanced Sound 2.0 technology with an all-black design, these headphones will block out any background noise.
Original Price: Rs. 19, 200
Discounted Price: Rs. 5, 860
Where to buy: The Mental Floss Shop
10.Audio- Technica Noise-Canceling Headphones (16% off)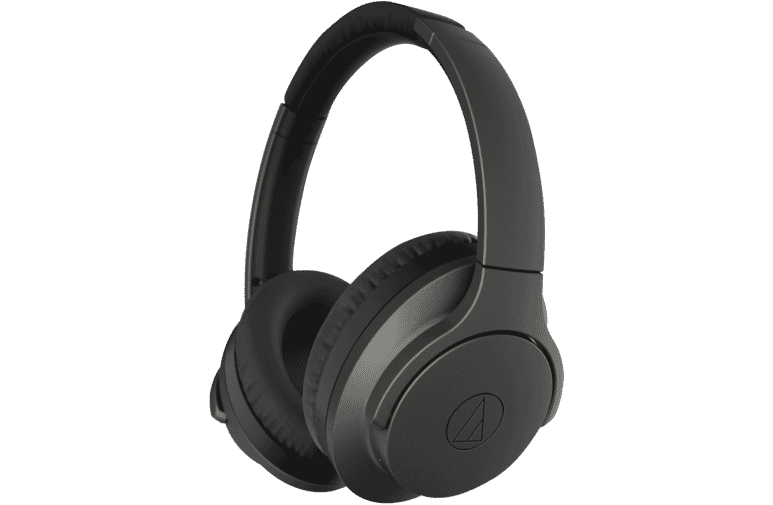 The high-quality certified- refurbished product is as new as any other headphones in the market. They make a great option for all those looking for a pocket-friendly yet an impressive buy. These Quietpoint active noise-canceling headphones are also equipped with long battery life, wireless Bluetooth, and foldable design for easy traveling, making it one of the best-discounted gadgets available right now.
Original Price: Rs. 4,450
Discounted Price: Rs. 3,700
Where to buy: The Mental Floss Shop
Interesting Read : Top 5 Best Sweater Brands in India