If you think stress isn't something serious, then you are wrong. Stress can ruin anything and everything. So, here are a few things for people who find it hard to deal with stress. 
21 Things For People Who Find It Hard To Deal With Stress
1. Infinity Cube
If you are someone who often gets distracted here and there while working and finds it difficult to focus on something, then the infinity cube is the ideal thing to go for. Even for those who have frequent anxiety issues rolling the infinity cube continuously can definitely calm you. 
2. Face Masks
There is nothing better in the world than a soothing and nourishing face mask. If you are someone who hardly gets a scope to pamper your skin and feel the goodness of your skin, then putting on a face mask to deal with stress during the weekend is the best thing to do! 
Interesting Read : 5 Best TV Shows Right Now have a Single Thing in Common: Short Episodes
3. Squishy Netball
For those who face anxiety attacks quite frequently, and need to take out their frustration somewhere, then keeping a squishy netball handy to your work desk is the best thing that you can get now. The soft and comfortable ball feels satisfying when squished, so deal with stress with this in a fun colorful way.
4. Aromatherapy Candles
For an individual who wants to clear the brain fog and get rid of the stress of work and life, lighting up some aromatherapy candles in a room comes to be the ideal option. The aroma of the candles will not only soothe your senses but will also calm your inner soul. 
5. Foam gel pillow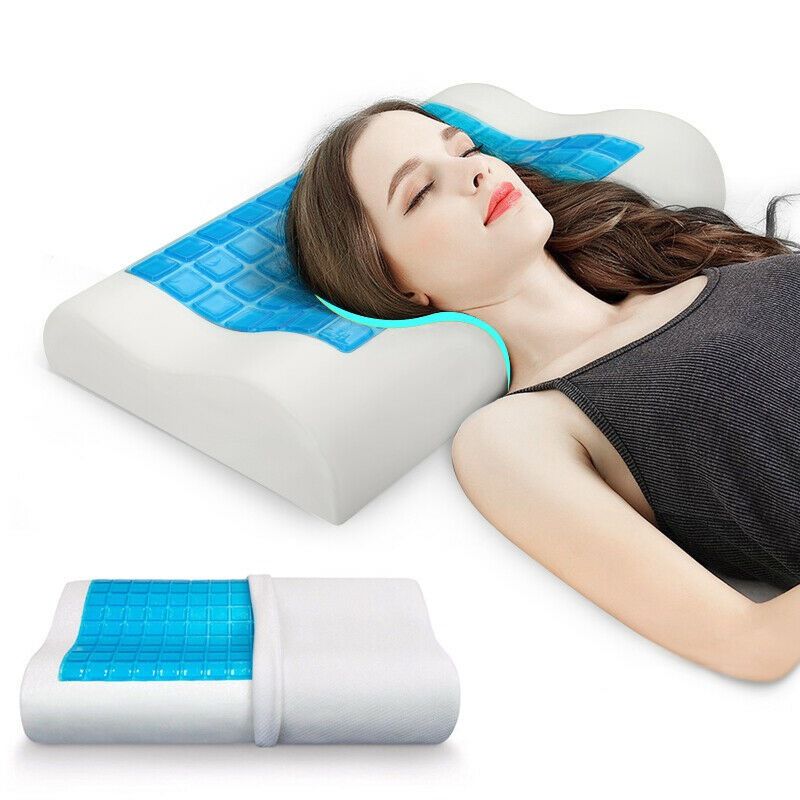 The cotton pillows often get heated up during high temperatures making it hard to fall asleep. However, a foam gel pillow can solve your problem by staying cool on both sides of the head. Thus, the need to flip the pillow continuously does not exist and after using this you know how to deal with stress the next day.
6. Assorted Detox Tea
After a hectic day at work, it is hard to take care of your health. So, sipping on some detox tea continuously throughout the day can detoxify your body and can help you maintain your health and body weight. Detoxing your body also keeps your mind absolutely fresh. 
7. Stress balls
Let's accept the fact that you can't kill your boss for a load of tasks, but you can surely squish the stress balls and press it whenever you get frustrated or hit by anger. Pressing the balls helps circulate blood to your body as well – so take advantage of your stress. 
Interesting Read : Here's Everything New Coming To Netflix This Week, Starting Sept. 17
8. Gel eye mask
Inflammation of the eyes and strains are quite common if you spend the majority of your time looking at the screen. So, to give some rest to your eyes, apply the gel eye mask, and feel the goodness. 
9. Kinetic Sand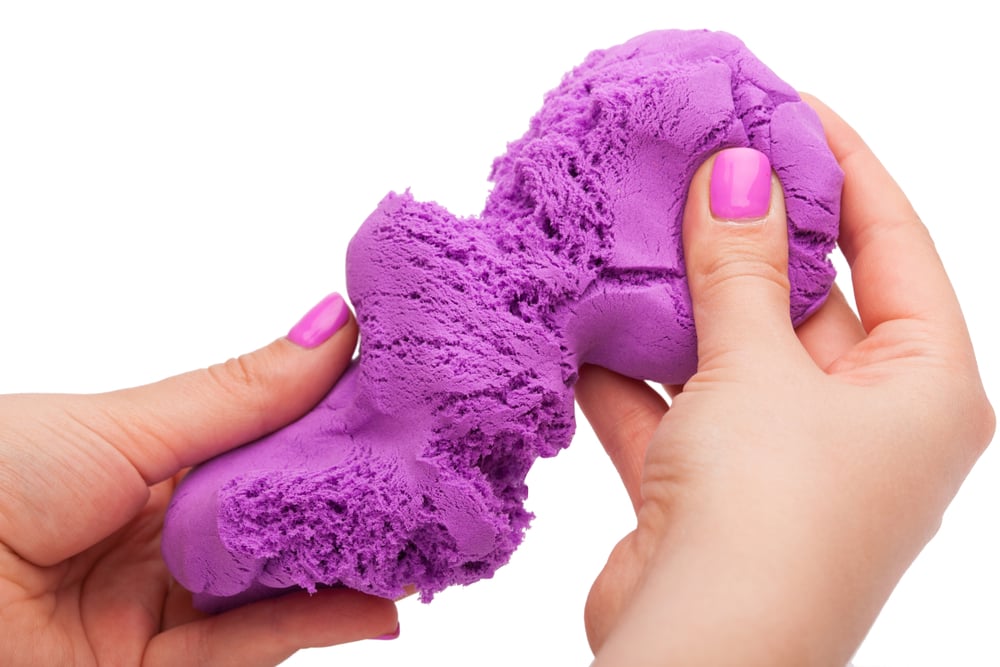 There's nothing more satisfying than pressing the kinetic sand. If you are some who have sore fingers, feet, and palms, press the sand for some time and dump out the stress from your mind. The best part? You can reuse them again and again. 
10. Desk Punching Bag
Nobody likes to keep the frustration within and bring up their stress level. So, keeping a desk punching bag can prove to be really helpful. Whenever you feel like your stress is hitting in, a punch into the desk punching bag can help you get  rid of it. 
11. Diffuser
Diffusers are a lot in trend these days and going to sleep switching on the oil diffuser. Just drop in some oil into the diffuser and light up some candles and go to sleep while it calms your mind and soul from within. 
12. Mini water fountain
Often, we want to go out to the hot springs and feel the calm and the soothness of a good spa but getting such an environment often seems to be something impossible. With such a mini water fountain by your bedside, you can surely go for a good sleep and keep your stress away. 
Interesting Read : New Movies on Demand: Robin's Wish, The Owners, Irresistible & More
These days, when your head seems to tumble and bursting with thoughts, keeping the scalp relaxed isn't easy. Often when the scalp gets heated up, it brings in stress and frustration along with it. So, getting a scalp relaxer and a good massage for at least ten minutes can surely lure you to comfort. 
All work and no play can make you stressed. Certainly, you would not go out to play but keeping a notebook to doodle and scribble in front of your desk can really help to keep the stress at bay. Whenever you feel like the stress is taking over you, just leave whatever you are doing, and start doodling or scribbling. 
15. Coloring book
Coloring books are not only for the children but the adults who find it quite hard to deal with stress and frustration, a coloring book can come really handy. After spending a hard and hectic day at work, sitting aside to fill a book with colors can help you greatly. 
Did you know that tthe sore backs and shouulders can lead to stress as well? Yes, that's true. Thus, a body massager can come to great help. Just place the vibrator in whichever area you feel have sored, and then feel relaxed. 
17. Essential Oils
Stress can often lead to brain fogs, and to get rid of it, taking a bath or inhaling some vapor with essential oils in it can help you deal with and get over it. 
Interesting Read : Is Mulan on Netflix?
18. Foot massager
After a long day at work, relaxing your feet with a good foot massage and spa can help you kick the stress off and have a good sleep. 
19. Under-desk foot hammock
Those who have the habit of spreading their legs and feel relaxed misses a place to spread their foot while at work, and that can lead to stress as well. So, get one now for your workplace. 
20. Comfy Sheepskin Slippers
Doesn't get rid of your hard sneakers feel the best? Get these comfortable sheepskin slippers to relax your feet and leave your stress at bay. 
Interesting Read : 20 Iconic Photos of the '90s you need to See
21. Bath Salts
Continuous body pains and muscle aches can lead to stress as well and thus taking a bath in certain bath salts can help you deal with stress.