MCU has always brought to life unforgettable heroes and villains. With each new wave of heroes, Marvel bids adieu to some characters
This is nothing new, and comics have been doing this for years. Although the original generations were with Stan Lee, Marvel also produced a bumper crop of characters that fans are likely to stay with for a long time. Despite their immortal status with comics or fans, there are very few characters who never die. So, here is a list of MCU Characters we doubt will ever die.
Here are the 10 MCU Characters we think won't die (probably)
1. Vision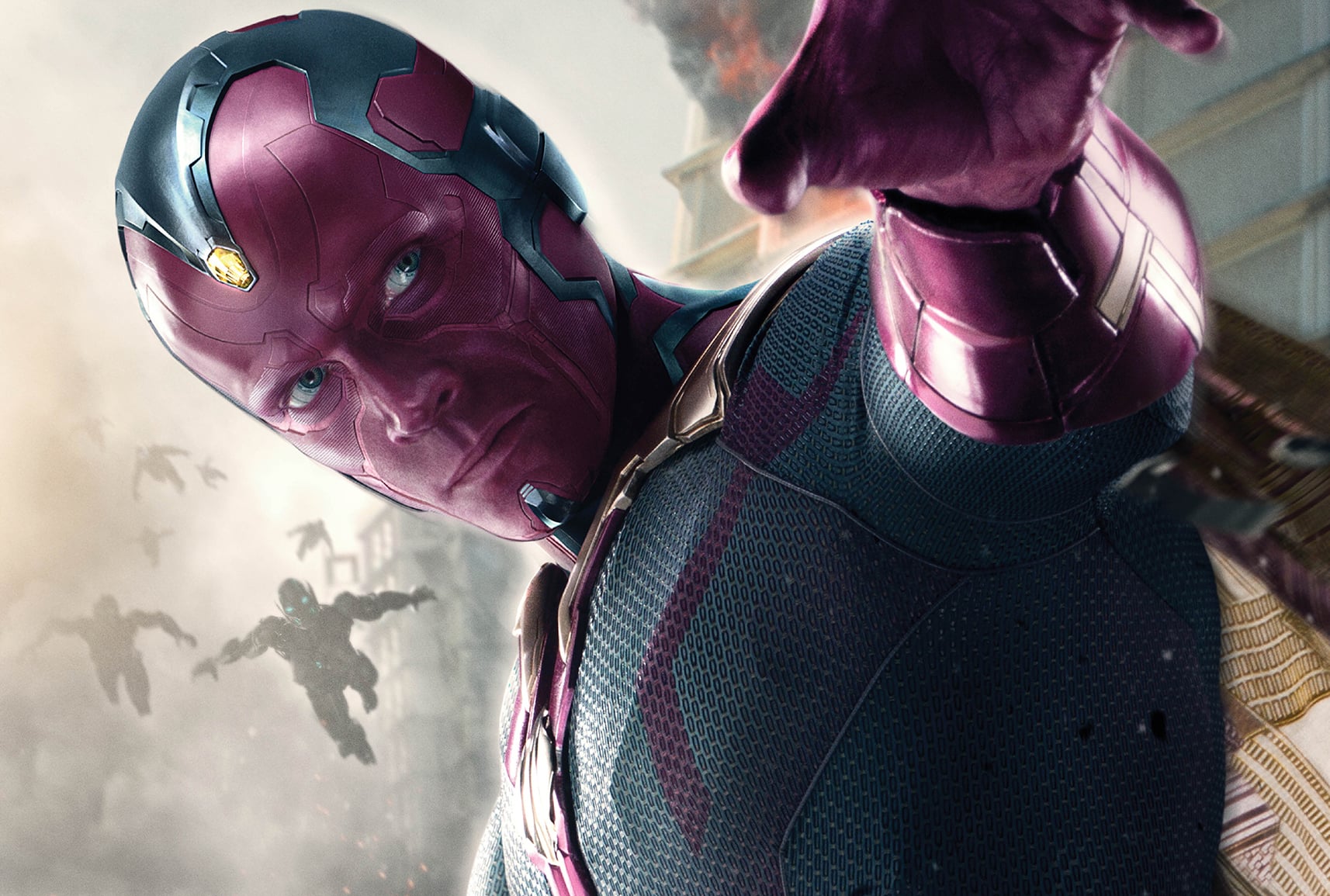 With the new WandaVision series set to air on Disney + soon, it is safe to say that MCU is not entirely done with everyone's favourite A.I. based character at least Disney is definitely not. Also, considering that Vision is just a physical Jarvis and that computer programs are 100% never dead, he is likely to return to all of his glory. Only time or maybe soul stone will tell what's in the cards. Marvel Studios is finally launching its long-delayed Phase 4 with the Disney+ series which focuses the seemingly perfect life the MCU Characters are living.
2. Dormammu
For two reasons, Dormammu has a good chance of returning to the next Doctor Strange movie. First, Dormammu is the immortal nature of the cosmic force that is difficult to defeat. Doctor Strange also surrendered by putting him in the time loop. Immortality means not only ageing but also being effectively immune to death and decay. Dormammu is the only character that appears to have immunity from both.
Dormammuis the ruler of an entire dimension that distinguishes himself from Thanos and the Avengers. Even the Infinity Stones have no authority in his world. The only reason Doctor. Strange used Time Stone is because their dimensions were connected for a short period. However, Dormammu is the only immortal character in the MCU. This is another MCU Characters that will probably go anytime soon.
Also Read- The 50 Greatest Movie Villains of all Time
3. Doctor Strange
Doctor Strange may not be immortal, but since heIs the supreme sorcerer, there are many ways for him to deceive death. Whether it be using some incredible and intricate spells and or commanding the Eye of Agamotto, Doctor strange will find a "loophole" in the Multiverse‌, where he can escape the terrible fate. Thanos may snap or, he always knew there was a way.
The MCU should take a very different approach when making Doctor Strange the Earth'ssupreme sorcerer. Despite the presence of the Eye of Agamotto in the MCU, the movies were reimagined as a container of Time Stone, which was later destroyed.
This means that the eye has never been able to look in the hearts of men and women as done in comics. Its sequel, which is already in the making, indicates that this being one of the most popular MCU Characters won't die too soon.
4. Hulk
Dr Banner is an essential member of the Avengers and houses more than just the incredible Hulk. Just like Tony Stark, banner is essentially the brain of his appearance. Also, Mark Ruffalo has yet to get his own solo Hulk movie. There is still time to focus on them, as well.
Brooke Banner's Reconciliation in The Avengers: The End Game got done away with the hero's internal struggle that was noticeable in the other parts of the series. However, both sides of the conflicts can be ruled out in the fourth stage in MCU Phase 4 where She-Hulk is set to release which has Tatiana Maslany as the main protagonist representing one side of logic along with Tim Rot's Abomination which represents another side of the raw destructive power.
Ruffalo's Bruce banner will also appear, which expands the possibilities from a neutral angle.
Also Read- 7 incredible Chadwick Boseman movies to watch on Netflix, Amazon Prime Video and Disney+ Hotstar
5. Nick Fury
Samuel L. As long as Jackson and the S.H.I.E.L.D. company exist, there will be Nick Fury. Even at the end of the last Avengers movie, he communicated with Talos and was ready to enter the job.Sure, he's a commander and chief of Marvel superheroes, but he's always been involved in all the work. Yes, Marvel will never lose him.
Although it was already reported in September, a recent call from Disney investors revealed that Marvel Studios was working on a Nick Fury-led TV series that would eventually land on Disney +. However, there is a catch, which is not named "Nick Fury" and it's not just about him.
It's called "Secret Invasion" which stars Samuel L Jackson as Nick Fury and Ben Mendelssohn as Scroll Talos- the characters who met in Captain Marvel. The crossover comic event series showsshapeshifting Skrulls that has been infiltrating the earth for years.
Nick being the backbone of S.H.I.E.L.D. won't die as it will probably collapse the organisation's structure and a big disaster to the plethora of MCU Characters who will call him whenever they need.
Well, that explains a lot now. Nick, the former head of the Shield and Connective Tissue, initially brought the Avengers together. After that, he was in the shadows showing up from time to time to help the heroes when they needed it. Now he has his own time.
6. Thor
It's hard to take down the Norse God on any Sunday, but the Norse God who captured Thanos has many fans and may run with The Guardians of the Galaxy in the near future? Thor is no way out of the MCU.With the new sequel already announced, fans can be sure that Thor will definitely be back.
7. Spiderman
Spiderman has always been the golden boy of Marvel Comics, which is very easy and straightforward. Studios may be in a never-ending battle for ownership, but he's like Marvel's icon as to what Mickey Mouse is to Walt Disney Pictures.
Fans gave him collective pride when he entered the Civil War and a terrible cry when he disappeared in the Infinity War. Classics never go out of style, and Spide never goes out of style.
Although many rumours have proven to be accurate, the new rumour is that there is a deal between Marvel and Sony because Spiderman 3 won't be the last. Heads are already in talks to take on in the different dimensions of Spiderman, together. So you better buckle up as one of your nostalgic MCU Characters will be there to save the world in future as well.
According to a report, Marvel and Sony will be making Spider-Man movies for some time now, as Disney and Sony are close to signing a new deal. Insiders came to know that another agreement was going to be made so that Spider-Man would be in the MCU for at least another trilogy. The next three solo films focus on Peter's college years and will be overseen by Marvel.
8. Rocket Raccoon
The rest of the Guardians are just as vulnerable as the other mortal characters, making Rocket Raccoon a fan favourite. Why did Thanos Snap didn't made its magic on this patron? Because if anything happens to their favourite panda, fans will riot on the streets.
And don't forget that he's a better mutant raccoon for cybernetics from Half World, and he never went down without a fight. If he can withstand the power of Infinity Stone, he can take anything.
Also Read- Jingle Jangle: A Christmas Journey Review
9. Deadpool
Although he is not technically part of the MCU (yet), Deadpool is a fan favourite, and Marvel must be insane to get rid of it. Due to the character's infamous metanarrative style, Deadpool can bring himself out only if he writes himself out of the movie and leaves the film universe at will. Deadpool is a practically immortal character which has a cult following, including by Ryan Reynolds.
Of course, the Deadpool is here. Whether you've seen Ryan Reynolds play him in the movies or have been a fan of his comics for 20 years, you know that Deadpool is one of the few MCU Characters who will never die.
Like Wolverine, Deadpool has the potential to cure practically anything. He can amputate limbs, reassemble, cut up, explode or do whatever you want, this guy will heal himself from any "minor" injury it may encounter. Deadpool has become one of the most popular comics characters because he always lives to tell the story no matter what happened to him.
10. Loki
Spiderman (red), Hulk (green), and Loki always, always and always will come back. This is true of all Marvel fans. The god of mischief has been stabbed, fallen into a bottomless pit or may be removed from the main storyline, but he comes back again and again.
Like Vision, fans will see the return of Marvel's favourite Bad Boy at Disney+ in 2021. He's definitely going to shake up the Multiverse a bit.
The villains that Loki encounters every time in the fourth phase of MCU may directly result from the Avengers: End game. The movie, which serves as the great ending of the Infinity Saga, has gradually eliminated MCU's original team. Iron Man is dead, Captain America is wrinkled, and Black Widow's story is already done with, if not for her solo film (which will be released in the future). Meanwhile, the younger generation will be getting the torches passed on by Hulk and the Hawkeye on Disney +. The real MCU characters that are still leading in their own stories in the fourth stage are Thor, with Thor: Love & Thunderand Loki with his own T.V. show of the same name.