Twinkling lights, jingling bells, a warm fireplace, hot chocolate with pumpkin spice lattes, and your favourite Christmas movies running on the television, there isn't anything cozier. Christmas is the season of love, light, and joy, spending the slothful holidays wrapped in the blanket with your family and friends has to be one of the best feelings ever, and it cannot get any better with our most loved Christmas movies of all time.
Below are the Best Christmas Movies to Watch during Christmas to add a little whimsical touch to this beautiful season of snow and shine.
The Best Classic Christmas Movies of All Time For You To Watch On This Christmas
1. A Christmas Story (1983)
IMDb Rating: 7.9
Released on November 18, 1983, A Christmas Story is a Christmas comedy film based on the book 'In God We Trust: All Others Pay Cash', including some elements from his 1971 book 'Wanda Hickey's Night of Golden Memories And Other Disasters.'
Set inthe year the 1940s, the story is about Ralphie Parker, a nine-year-old boy who lives in Hohman, Indiana. The movie runs in flashback as Ralphi's older self narrates his experiences and memories through the weeks before Christmas. All Ralphie wants for Christmas is an Official Red Ryder Carbine-Action Two-Hundred-Shot Range Model Air Rifle.
Ralphie is hesitant to put up his wish openly to his parents. Hence, he tries various tricks from sneaking advertisements into his parent's magazine to gifting a large fruit basket to his teacher, but all of them including Santa reject his wish with a warning: "You'll shoot your eye out."It's Christmas, and like all other kids, Ralphie and his brother dive straight into their presents.
After unpacking all the gifts, Ralphie finds a rather oddly packed present and unwraps it. To his surprise, it was a Red Ryder gun. Ralphie runs out and fires it at the metal target. However, the pellet bounces off hitting his cheeks and knocking his glasses off. While searching, thinking that he has shot his eye out, he steps on them and eventually breaks them.
Afraid, he makes up a false story, which his mother believes to be true. He sleeps with his gun by his side.
The movie is set in Hohman, Indiana, a fictionalized version of Shepherd's hometown of Hammond, near Chicago, and stars Melinda Dillon, Darren McGavin, and Peter Billingsley.
2. The Santa Clause (1994)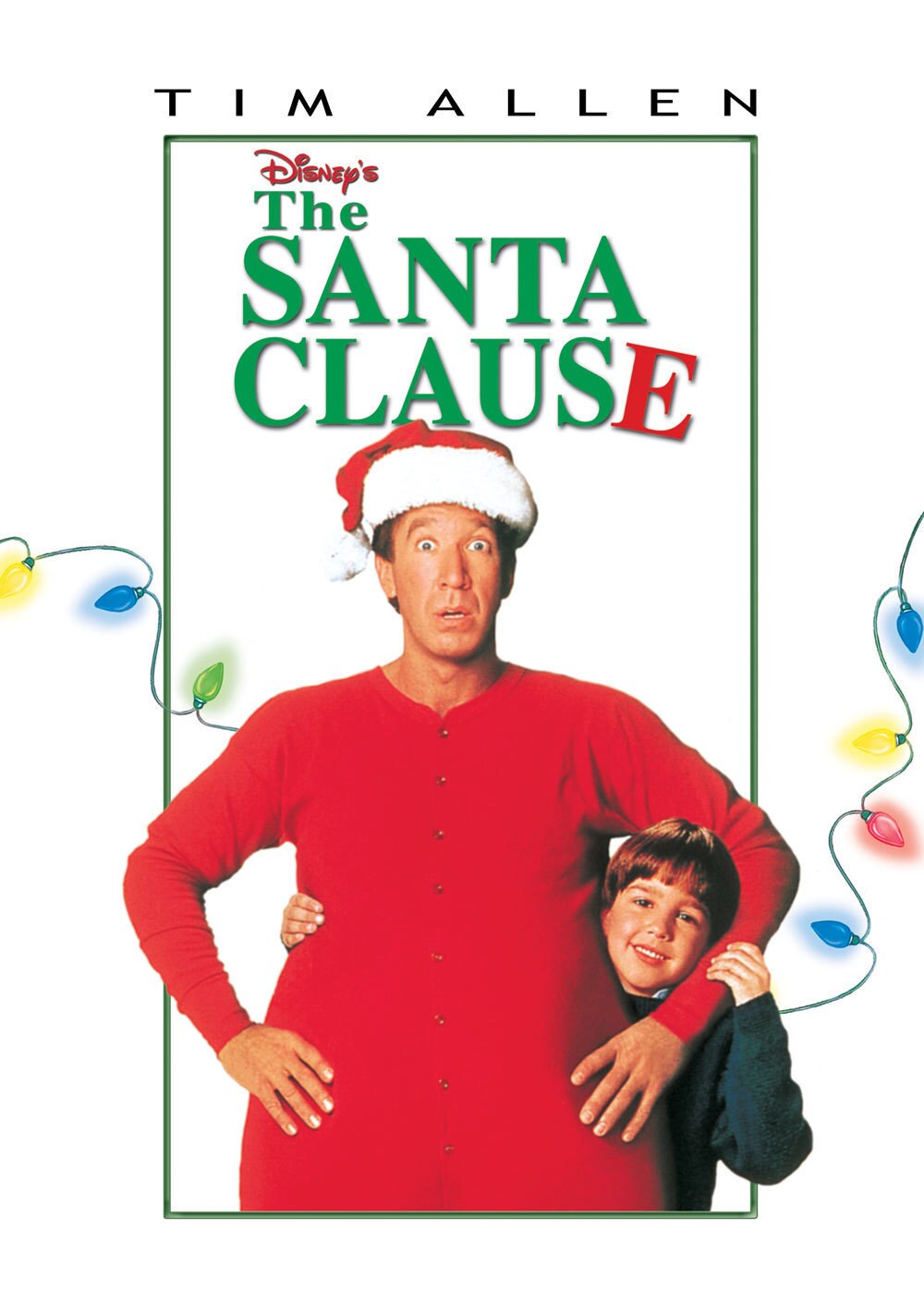 IMDb Rating: 6.5
The Santa Clause is the first film in the Santa Clause series following two sequels, The Santa Clause 2 (2002) and The Santa Clause 3: The Escape Clause (2006). It was released on 11 November 1994 and is one of the most loved Christmas movies of all time. The movie stars, Tim Allen, Wendy Crewson, David Krumholtz, Judge Reinhold, and Eric Lloyd.
The story revolves around a successful toy salesman, Scott Calvin, who is determined to sustain his son, Charlie's trust in Santa Clause. Scott's ex-wife and her present husband lost their faith in Santa Clause at a young age when they didn't receive their presents for Christmas. Some noise awakens Scott and Charlie on Christmas eve, Scott finds a man on his roof and startles him into slipping.
A red costume and a business card are left behind after the dead body disappears. The card states that whosoever is responsible for anything that happens to Santa Clause would have to wear the suit and continue as Santa and that the reindeer will know what to do.
To please Charlie, Scott trust the words and puts on the suit. He spends his night delivering gifts and lands on the north pole, where Bernard, the head elf explains to Scott his responsibilities as Santa. Scott is provided with pyjamas, and he dosses off. The next morning, he wakes up to believe that whatever happened last night was a dream until he saw his pyjamas.
Scott undergoes a mental and physical transformation which triggers Laura's temper, and she accuses him of confusing and kidnapping Charlie when Bernard appears and takes them to the North Pole. On Christmas eve Scott, along with Charlie sets out to deliver gifts.
He is arrested as he arrives at Laura's house. But, with the help of the elves, he escapes the jail and convinces Laura that he is Santa and gifts her and Neal the present they didn't receive as children.
Also read- Jingle Jangle: A Christmas Journey Review
3. Rudolph, The Red-Nosed Reindeer (1964)
IMDb Rating: 8.1
Rudolph, the Red-Nosed Reindeer, is a 1964 Christmas stop motion animated television special. It first aired Sunday, December 6, 1964, on the NBC television network in the United States. In 2014, it completed its 50th century making it the longest continuously running Christmas TV special.
This is by far the cutest Christmas plot ever made. It's a story of the little Rudolph, a reindeer born with a bright red nose and is considered as a misfit among others and gets expelled. He meets Hermey, a misfit elf with different dreams, and Yukon Cornelius.
Together they land up on the island of misfit toys. After three years Rudolph returns to find that his parents and Clarice have been cornered in a cave by Abomination. Together the three save Rudolph's parents and Clarice. Everyone apologizes to them, and they are granted whatever they wished.
4. A Charlie Brown Christmas (1965)
IMDb Rating: 8.3
A Charlie Brown Christmas is the first TV special to be aired based on the comic strip, Peanuts. This program was aired on CBS on December 9, 1965. Nostalgia does attack us at its best the minute we are reminded of Peanuts; we surely cannot miss watching this in the Christmas season.
Depressed Charlie Brown confesses his problem to Linus. The latter visits Lucy's psychiatry booth and conveys her his problem, which suggests him to let Charlie Brown direct the group's annual Christmas play. Lucy suggests he get a big pink Christmas tree for the play, but instead, he gets a small sapling. Everyone, including Lucy, mocks him.
Later he decorates it with a huge ornament that causes the tree to bend down. Thinking that the tree is dead, he walks away. But everyone makes up his day by supporting and decorating the tree and humming "Hark! The Herald Angels Sing" for him.
Also Read- The Christmas Chronicles 2 Movie Review: Chris Columbus Pulls off a Home Alone Adventure with Harry Potter's Magical Touch
5. National Lampoon's Christmas Vacation (1989)
IMDb Rating: 7.6
The third instalment in National Lampoon Magazine's Vacation film series, National Lampoon's Christmas Vacation is an American family comedy film starring Chevy Chase, Beverly D'Angelo, and Randy Quaid. The plot is extremely relatable to any ordinary human, and this makes it one of the best Christmas movies to watch.
Clark Griswold, who is all excited to spend his Christmas with family in the old school grand style. But didn't see the problems coming, all his plans kept failing, but he maintained his temper until his last hope, his bonus is replaced by a membership which explodes him out of anger, and he ends up kidnapping his boss, Frank.
On the other hand, Frank's wife calls the police. After Frank accepted the cancellation of the bonus, Clark receives a bonus, and the family along with the SWAT team celebrates Christmas in a rather unusual but fun manner.
6. Scrooged
IMDb Rating: 7
Scrooged, based on the 1843 novel A Christmas Carol by Charles Dickens, is a Christmas comedy film released on 23rd November 1988.This is a little different from the stereotypical Christmas movies as it steals the cosy vibe.
Unlike most Christmas films where one is likely to find huge bells, white snow, this movie consists of something that one would not associate with Christmas. It's a story of a dedicated IBC Television president Frank Cross, who extracts labour out of all his staff workers throughout the holiday. Frank's boss, Preston Rhinelander, hires an assistant, Brice Cummings, who secretly wishes to steal Frank's position.
Frank gets visited by the ghost of his mentor Lew Hayward, who warns him that three more ghosts will visit to help him avoid the similar fate, so before it vanishes, the ghost dials up Claire Phillips, Frank's lost love. But Frank doesn't make time for Claire. Later, Frank is visited by the Ghost of Christmas Past who takes Frank to see his past, about his parents and Claire.
Frank goes to see Claire, hoping to amend somethings. However, his attitude quickly changes. The Ghost of Christmas Present arrives as a fairy. She takes him to Grace's apartment, showing his assistant's struggles to support her large family, James, his brother, who still respects him among many others. After office, another Ghost of Christmas Future visits him, this ghost shows Frank some of the scariest scenes about his cremation ceremony with only James and his wife mourning.
This completely changes Frank's attitude towards life, he breaks into the production set and expresses gratitude towards everyone, apologizing for his wrongdoings and thanking everyone for all they did for him.
7. The Holiday
IMDb Rating: 6.9
The Holiday is a 2006 romantic comedy film. Filmed in both California and England, it stars, Cameron Diaz, Kate Winslet, Jude Law, Jack Black, Eli Wallach, and Edward Burns.
Two women, after being cheated on by their boyfriends, decide that they want some tie away from their current place. Amanda discovers Iris on a home swap website, and they both agree upon swapping their homes for 2 weeks. Although iris is extremely happy with Amanda's huge house, Amanda, on the other hand, dislikes Iris's home and wants to get back.
The same night, Iris' dashing book editor brother, Graham, crashes in drunk. He and Amanda talk, and he kisses her after which they decided to have sex. Next evening Graham sees her in the pub too. Iris meets Arthur Abbott, Amanda's elderly neighbour, and an Oscar-winning screenwriter. They talk about their troubles in life and Arthur helps each other out, over the dinner bringing each other's spirit up.
Iris tells him about her troubles with Jasper, and Arthur gives her a long list of movies with strong female characters to watch so she can become "the leading lady of her own life." Iris convinces Arthur to be the keynote speaker at a Writers Guild of America West gala and exercises with him so he can walk on stage without his walker.
She also befriends Miles, a colleague of Ethan's who is dating aspiring actress Maggie. While at the video store looking for one of the movies on Arthur's list, Miles catches Maggie with another man. Iris explains her troubles with Jasper, and they have dinner together to bring each other's spirits up for Christmas Eve.
Graham reveals that he is a widower and a father of two daughters, this further makes their relationship more complicated. But later on the day of the screenwriter's gala, Arthur walks successfully without a walker. Mils asks out Iris for a date, and Graham confesses to Amanda that is deeply in love with her.
They spend the new year together with Graham's daughters and are determined to make their long-distance relationship work.
8. Christmas in Connecticut
IMDb Rating: 7.9
A Christmas romantic comedy film that has become a perennial favourite for Christmas. It stars Barbara Stanwyck, Dennis Morgan, and Sydney Greenstreet.
This a story of an unmarried girl, Elizabeth Lane, who works as a food writer. As Jefferson Jones, a war hero returns, Alexander Yardley insists Elizabeth host a dinner as Jefferson is a huge fan of her articles like many others in the city. Elizabeth, out of desperation, plans to marry Joan Sloan, but the ceremony is interrupted by the return of Jefferson.
Due to some false facts about a neighbour's baby, both Elizabeth and Jefferson have to spend a night in jail for mistakenly kidnapping the baby. They return, and alexander fires her. Mary Lee, Jefferson's wife, returns and reveals that she had married someone else and they had to break their relationship.
Jefferson makes up a story to Alexander saying that a competing company is planning to hire Elizabeth, this changes Alexander's mind, and he hires her back. Jefferson kisses Elizabeth, and they plan their wedding.
9. Home Alone (1990)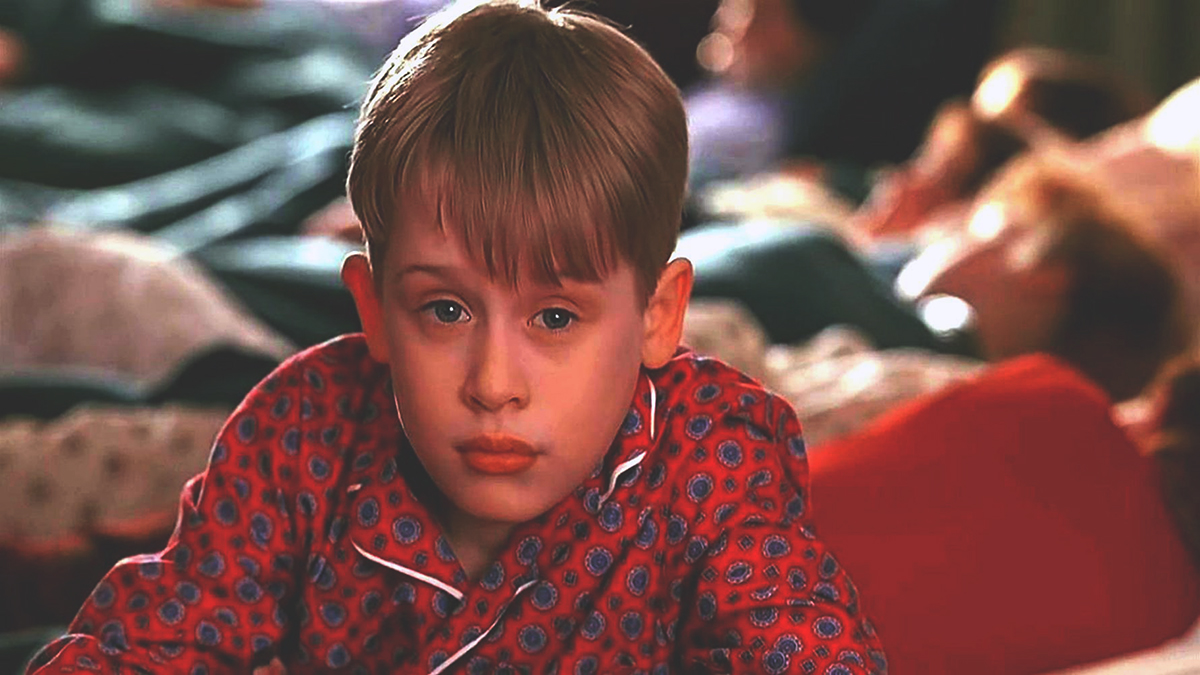 IMDb Rating: 7.6
Premiered on 10 November 1990, in Chicago, Home alone has made a special place in our hearts ever since. We cannot get through the Christmas holidays without watching this one. It is undoubtedly one of the best Christmas movies to watch. The movie stars Macaulay Culkin, Joe Pesci, Daniel Stern, John Heard, and Catherine O'Hara.
Eight-years-old Kevin fights up with his elder siblings ending up ruining the dinner, and as a punishment, he is made to sleep up in the attic, Kevin wishes he didn't have a family. The McCallister family had to catch a flight to Paris the next day, in a hurry to reach the airport they forget Kevin, who wakes up to believe that his wish for Christmas has come true.
He relishes his newly found freedom but later learns about the "wet bandits", a pair of burglars named Harry and Marv who have been robbing homes to get some treasures for themselves. On the other hand, Kevin's mother realizes they have left behind Kevin and that she has to return immediately. She gets back to the U.S, and a co-traveller, Gus Polinski offers a ride to Chicago as they would be passing through Chicago anyway.
Kevin visits the local Santa Clause and wishes for his family to return. Later, he learns that Harry and Marv are plotting a robbery in his home. Very smartly, the little Kevin places trap all around the house. When the burglars' break-in, they get trapped and suffer many injuries.
They try to chase Kevin who calls up the police and lures Harry and Marv to a neighbouring house which they had robbed earlier. They want to avenge what happened to them but Marley, a neighbour who was rumoured to be a serial killer but assured Kevin of his reality, shows up in protection of Kevin and knocks them with his snow shovel.
To Kevin's relief, the police arrive and arrests the Wet Bandits for multiple robberies.
On Christmas, Kevin wakes up and finds out that his wish for Christmas came true with the return of his mother, Kate. He looks out of the window and is glad to see old Markey patching up with his son.
10. Dr. Seuss' How the Grinch Stole Christmas
IMDb Rating: 8.3
How the Grinch Stole Christmas! Also known as Dr. Seuss' How the Grinch Stole Christmas! It is an animated television special, based on the 1957 children's book of the same name by Dr. Seuss. Originally telecast on CBS on December 18, 1966, in the United States. The movie stars Boris Karloff, June Foray, Thurl Ravenscroft, and Dallas McKennon.
Ever since its release, the world has been watching and even cosplaying as Mr Grinch. One cannot spend Christmas without Mr Grinch. And hence, it has to be one of the best Christmas movies to watch.
The Grinch is an antisocial green creature with a heart "two sizes too small" who lives alone inside a cave on top of Mt. Crumpit, located above the village of Whoville. He has always hated Christmas, and the town's massive Christmas celebrations with lights and sweets annoy him beyond anything. One Christmas Eve, he finally concludes to stop Christmas Day from arriving at Whoville by disguising himself as Santa Claus, his dog Max as a reindeer.
Instead of distributing gifts, he steals them, and he doesn't stop there. He also steals decorations, ornamentations, and other symbols of Christmas that remind anyone of this beautiful season. After loading up, he decides on dumping the bags of stolen stuff.
But his plan is almost baffled by a little toddler named Cindy Lou-Who, who is otherwise undetected. Ready to dump the bags, Grinch reaches the top of Mt. Crumpit. He discovers that all the citizens of the town have gathered in the middle of Whoville and are singing happily despite having no gifts, decorations, or symbols that remind anyone of Christmas.
Seeing this, Grinch immediately realizes that Christmas is not about material possessions, decorations, and light, it is about love, generosity, joy, and togetherness, his heart immediately explodes to grow three sizes. He places back the bag on the sleigh and flies off to return the presents decorations, and other belonging to the rightful owner and joins the town's citizen in their Christmas celebration.
Although an antagonist, Mr Grinch sure has given us some extremely important life lessons throughout the movie.