With the pandemic going on, Disney had finally accepted all our prayers and requests by announcing the release of Mulan. Mulan would precede theatrical release and debut on Disney for an Rs.299  rental fee and of course the additional subscription fee. The movie can be labeled as the latest live-action remake of a Disney animated classic, the very next step in the great streaming experiment. 
With Mulan's release, it has put up many questions for the viewers as to- will it be a significant boost in the streaming platform? Stream it or Skip it? Or will it drive the audience crazy like other movies? With all its amazing releases, we can very well consider that whatever Disney releases is its piece of art. 
MULAN: STREAM IT OR SKIP IT?
Mulan is a story about a girl who possesses the heart of a warrior. Her name is Mulan (Liu Yifei). Hua Zhou (Tzi Ma) has heavy tones about the qi which is a kind of spiritual force, an inner strength. His daughter is Mulan. She uses a sword with a speed and has this skill which she uses with grace. It is shown that she will chase a chicken with aiming it across rooftops.
With these unusual traits in women being in the 15th century in China, she tried to fit in them with all her efforts. She has elaborated herself with a thick layer of makeup and a waist-cinching gown. She meets a rigid matchmaker woman who will judge her elegance, grace, and if she is suitable to have all the requirements for her future husband. The meeting goes well for Mulan.
With all this, people from the north who are invaders threaten to subjugate the empire by crouching the stone walls and fighting vigorously against gravity. The powerful Emperor (Jet Li) created an army by taking a man from every family. Zhou, on the other hand, is a war hero and got injuries from the battle. Zhou is also a father of two daughters. So it became his duty to serve. So he drops his cane and serves honorably.
Mulan can't resist this so she burns from within. She was so full of revenge that she used her father's sword and armor and gave herself an appearance of a man and following the beauty of phoenix guide hovering overhead on the journey of war. 
Mulan, with her strength, avoids sharing the same space with the prideful male soldiers and frequently shows her powerful side in the flight training department, led by Bori Khan (Jason Scott Lee). Xian Lang (Gong Li) is the person who formally cooperated with them. She is a mysterious woman who can easily turn into an eagle. With one of her names as a Witch, nobody had the audacity to blame her for anything happening.   An unavoidable clash happened A mighty clash inevitably happened as it was Mulan's intended action.
Interesting Read : Top 10 Movies like Tenet to watch on Netflix if you're worried about going to the Theater
The story overall is based on centuries-old Chinese fable and is based on old statues that have expired now. With watching all this action, you might think of whether Mulan could save the Empire, or will she be able to earn her father's forgiveness?
It might remind you of several movies, one of which was directed by Niki Caro, Crouching Tiger, Hidden Dragon or House of Flying Daggers, but it mostly focuses on historical epic battles like The Last Samurai.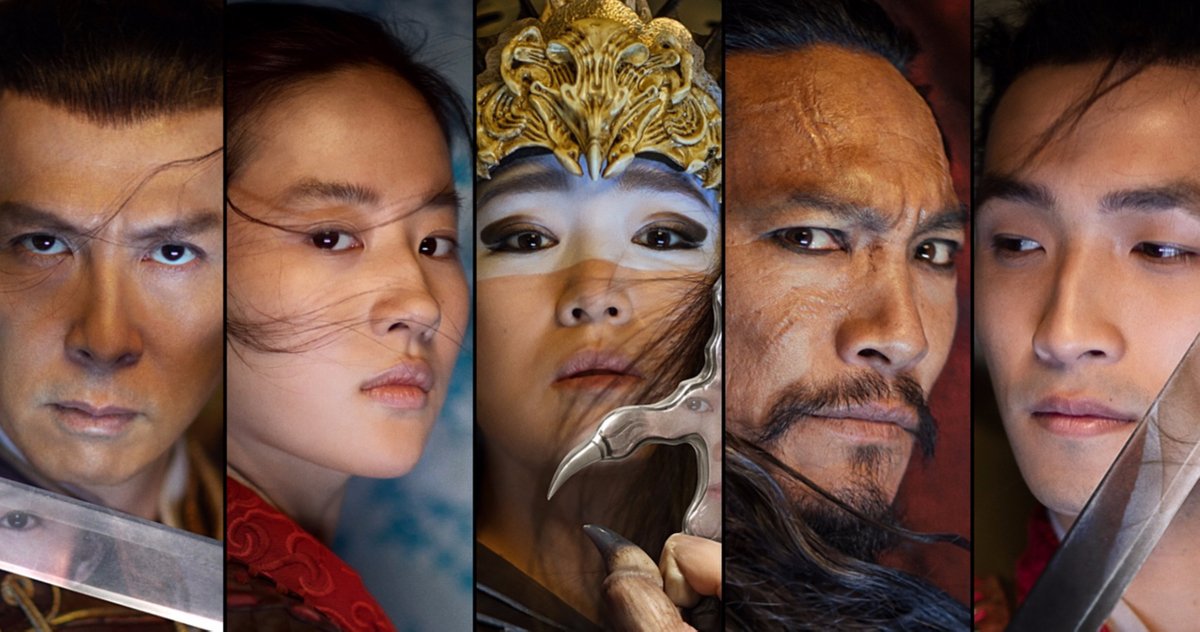 The worth watching performance was of Yiu Life as Mulan with her strong feminist approach. The film's emotional baseline hooks on Tzi Ma, who repeatedly reminds about the honor and sacrifice that shows a conflict going on between his mind and his heart that is really deep and is between tradition and progress. The movie might not be worth watching without the actor's deep commitment to raising a strong relation between Zhou and Mulan. 
The most memorable dialogue was of Zhou to his Daughter " You were always there. Yet I see you for the first time." 
Our Take on the film:
The movie is pretty good to watch if you are deciding to stream it or skip it.and is free from funny and cute talking animals unlike those of the 1988 films. Although it does not meet the expectations with its epic feminist approach, it is definitely a worth watch giving the solution to Stream it or Skip it.
With the take of feminism in the 21st century, Disney has a good habit of strengthening its female protagonists by releasing movies like Frozen, The Princess and the Frog, and the 2015 release Cinderella remake. The film Mulan may have recalled the trend 22 years ago and this is the reason that now we have a list of movies based on feminism. Caro has taken all efforts to create Mulan and showing Chinese culture but showing Mulan as strong as a man is a wash. 
The story of Mulan is more of a development of that discovery. The movie supplies an inadequate amount of Mulan being in the military and is also lacking strong features and characters that give a sideway to the movie. The character of Xian Lang being Mulan is morally turned out in a situation that is undesirable. Such complexity is welcome but at times it is underdeveloped when to watch with much of woman stuff. 
Caro has put all her efforts into the film and skillfully choreographed action scenes and sequences but they aren't effective. Mulan excels in her action scenes and responds nicely to all the strokes and actions. But the film has no original style of its own, it borrowed things from Lord of the Rings. The movie has a functional approach. 
Mulan is also an emotional story of Mulan and her father and shows a broader concept of it. The context is all about Mulan's father being honored in a way that defies the stubborn and stagnant tradition when Zhou looks in her eyes and understands who she actually is. She is living her truth.
Interesting Read : Top 10 Indian Talk Shows That Hooked The Audience
Our call for the movie: Stream it or Skip it
Mulan is a perfect version of the story with the epic Chinese culture being shown in it with a mix of feminism. It would be wise to wait until the film is integrated into your regular Disney+ package in December to finally make the call to stream it or skip it.