Description: A NASA scientist, Bhoominathan, invents a pill that alters the human respiratory system so that a human will be able to breathe in carbon dioxide and thus survives on Mars. But during his vacation, he comes across the hardships faced by the people in his village and is heartbroken as his uncle commits suicide due to the unending pressure by the corporate.
To get his revenge, Bhoominathan decides to destroy the chief of the main corporate.
Director: Lakshman
Main Cast: Jayam Ravi, Nidhhi Agerwal, Rnr Manohar
IMDb rating: 4.4
Genre: Action, Drama
Where to watch: Disney+ Hotstar
The central idea of the movie, Bhoomi is to showcase the dilemma of the farmers. This movie was supposed to release in theatre on 1 May 2020, but due to the coronavirus outbreak, it was released on the Disney+ Hotstar platform on Pongal. Well, the Bhoomi movie review is here, and it has made us all question how comedy is not one of the major genres on the list?
While the movie's plot wants to depict one of the serious issues faced by farmers and should be applauded for that but one cannot deny the lack of research done by Lakshman which made this movie a fantasy and its introduction is thanking 2 YouTube channels which seems like a joke.
The fact that Lakshman has made this movie due to conspiracy theory by these 2 channels and has created an unrealistic movie that not only deviated from its essence but was all over the place.
The 2 hours 2 minutes movie also marks the Kollywood debut film of Ronit Roy which seems like a mistake. Bhoomi movie review is one of the most cringe movies out there which couldn't be saved by anything as it got worse every minute.
The only reason to continue watching it was because of Thambi Ramaiah who provided some ray of hope to the movie.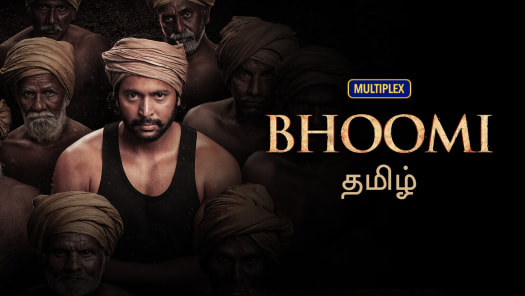 Also Read- AK vs AK review: An Egotistical Chief And A Cleaned Up Whiz
 Can it even become more unrealistic?
From having the solution to survive on Mars to helping farmers get revenge and falling in love simultaneously, Bhoominathan has a solution to every problem present out there. It seems like the balanced script is something Lakshman has never heard of.
After watching this, one can only sit and ponder – Has the quality of Tamil cinema deteriorated so much that the result is this?
Bhoomi movie review is nothing but a plain joke when it comes to research. It clearly shows nothing but Lakshman's fantasy and lack of effort to educate him even for a movie. Like every other stereotypical movie from the south, one cannot neglect the fact that the repetition of the protagonist falling in love, getting his revenge cannot be tolerated anymore.
The additional problem is the fact that Bhoominathan doesn't even fall once before succeeding, which is a mockery of realism. According to the movie, car manufacturing is banned in foreign countries because it completely depletes groundwater, and that's the reason they manufacture in India. How will Lakshman even decipher this?
Even though the film is full of imagination, it takes things from the real world only to make it worse than it already is. The feeling of empathy by some other scientist at NASA towards Bhoominathan to get his revenge and simultaneously help him?
Not only that, the hair-pulling incident to analyze DNA and to see what Niddhi Agerwal was feeling at that time? Well, logic has surely left this chat.
Bhoomi movie review shows the neglect of Lakshman in so many ways that all it deserves is slow claps. Even when the movie is ending and we think it cannot disappoint us more; it surprises us by doing the same. As Bhoominathan is on a call with the Villain to inform him, he'll 'develop autism' after having a spiked drink and then him having seizures is for the audience to perceive the amount of brain crash Lakshman is going through.
Juvenile writing and bad execution is something you can associate this movie with easily. If this first watch of 2021, it could only make you question your choice.
Bhoomi movie review: the unnecessary subplots
The sudden and unnecessary love story between Jayam Ravi and Niddhi Agerwal was something that neither helps the cause of the movie nor adds any value in making the movie less disappointing. It only exaggerates it with some repeated clichéd dialogues and instances which are not required.
She seems like a prop that wears tank tops and skirts before and switches to dhavani once Bhoominathan becomes a farmer.
Thambi Ramaiah, who was supposed to represent the farmers, is only seen transferring information to the protagonist and is no more to be seen after a while. This was one of the characters who could either stay on screen for long or either shouldn't have been developed in the first place.
Bhoomi movie review is just on a clear misguided path with unappealing songs and untimed and missed opportunities for comical punch lines. In one of the songs, "Pantu koluthiputtu vettiyai nee madichu kattu", he struts around in jeans.
The movie's main plot is very appealing as it talks about the farmers and the current farmer protest situation makes one want to watch this movie, but the depth of this topic cannot be showcased in worse form than this. With the farmers protesting for their rights at this moment being strong, this movie makes them seem like they're gullible and ignorant and need to be saved by some NASA scientist who is hysterical.
Ronit Roy, who plays the role of the villain, is seen to be going around countries like any regular villain I suppose? The flooding Bhoomi movie review will tell you how at least he could've been built a little better. With him making a mockery out of the Indian legal system and urinating in the potted plant of Tamil Nadu's Agricultural Minister to mark his territory we can all question this character's mentality as he seems out of his mind.
In this movie, Ronit Roy seemed like someone trying to showcase a PowerPoint presentation with his acting all over the place.
Even the editing of this movie was a failure. The screenplay and writing, as mentioned previously, makes one want to pull their hair out (not one strand at a time for sure). It goes to the extent of blaming car manufacturers in Kanchipuram for the water crisis in Tirunelveli, which is ridiculous.
The movie blames foreigners and corporate companies for all the sufferings of the farmers, but they are careful not to blame the central government or the neighbouring states.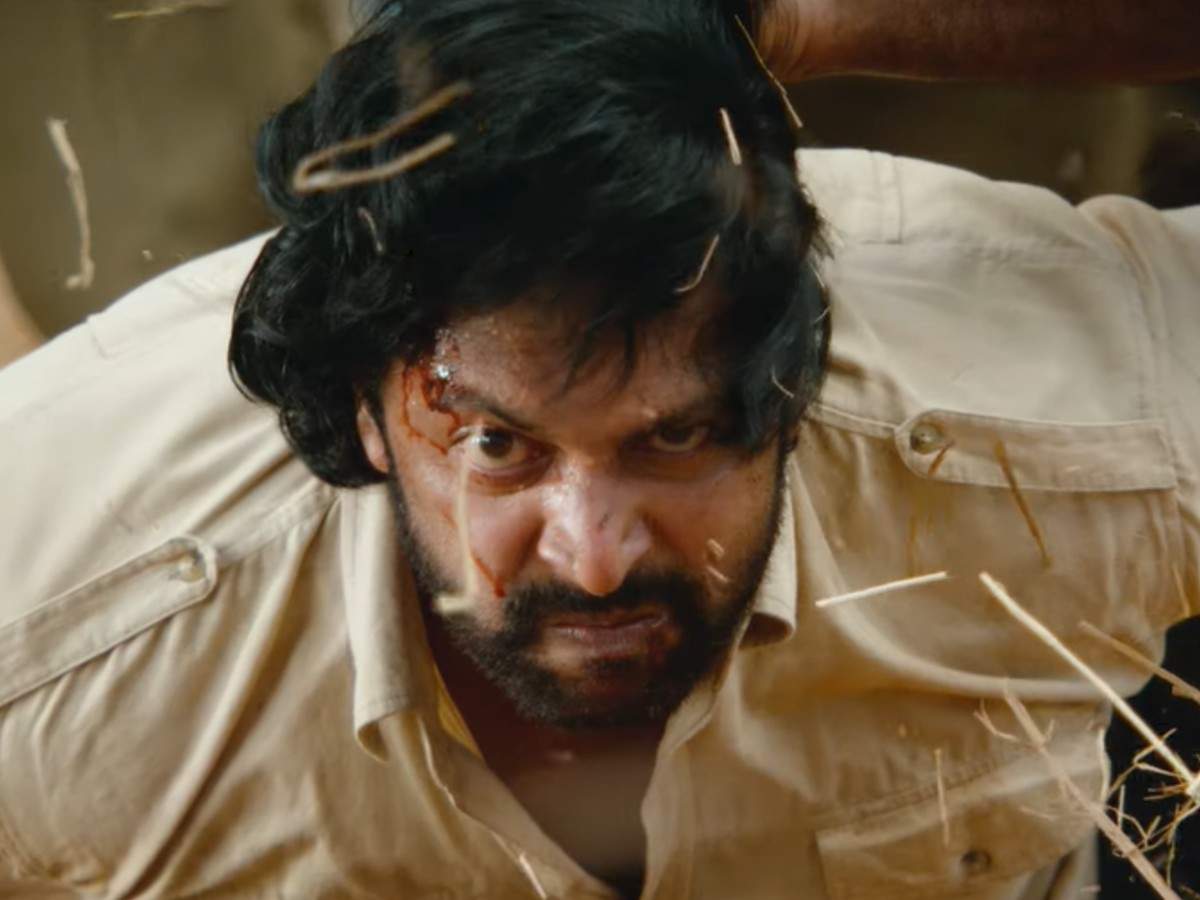 Also Read- 'Pulikkuthi Pandi' movie review: Muthaiah's rural flick with a engaging climactic twist
Bhoomi Movie Review – The Final Verdict
Whether it's the writing which makes it bad or the acting (I mean Ronit Roy could be seen lip-syncing so bad), this seems very much like the worst similar version of Swades – one of the greatest films which at least they could've tried to duplicate a little more.
With Ronit Roy urinating in the potted plant of Tamil Nadu's Agricultural Minister to displaying how farmers need some motivational slogans to fight back – it is full of imaginative glimpses and laziness of director and writer Lakshman which could have been enhanced by doing some proper investigation into the topic.
Bhoomi movie review suggests that even though the movie has been a waste of time, the issue that is addressed cannot be neglected. It is the movie's main plotline due to which we're able to sit through it because it is hitting home. The removal of the middle man is a good solution for farmers to solve their crises, but at the same time, this idea isn't some sort of out of the box that it requires NASA scientist to become a farmer and give it to them.
Even though a few's actions are intolerable, but the good acting of the remaining helps in getting the movie back of its feet a little.
In the end, we can appreciate the background music and cinematography a little maybe. After the number of cons it has, these two can be given a little credit. Bhoomi movie review is a movie one could watch if they're on their last brain cell, but definitely, even then it could be tough to do so.
It would make you wish why aren't you on Mars? At least then you could've avoided watching this. As for its cause, you could watch it once but not the second time. It just seems to be written up after one has read too many unreliable WhatsApp forwards or watched Facebook videos. The writer himself cannot explain the economics used in the movie to help farmers.
Overall the movie would've been profitable for the makers due to good actors' presence and received average reviews, but it just seems below average.