Description: A child, Paaru aka Parvathy got fascinated by a fairy tale she heard from a stranger about a soldier who has locked his life inside a fish but lost the fish contact due to a huge flood and stays wandering for his life.
Upon growing up, she ran away from her house to avoid marriage, and then her life changed when she sees the drawings on the walls that depict the story she was always fascinated about.
All those events push her to search for the painter to fulfil his childhood desire of meeting the soldier. On the journey, she got to know a lot about Maaran, the painter and falls in love with her. The journey takes her to a small village in the mountains where she meets Vellaiya, and the bigger puzzle of the fairy tale gets solved when Vellaiya (we can say the soldier) meets her love Meenakshi (Mary).
Director: Dhilip Kumar
Main Cast: Madhavan, Shraddha Srinath, Shivada Nair, and Mouli
IMDb Rating: 7.7
Genre: Drama, Musical, Romance
Where To Watch: Amazon Prime Video
Maara is the remake of the Malayalam movie Charlie which has also been made in Marathi as Deva. It is undoubtedly a better version of the original one that had starred Dalquer Salman & Parvathy Thiruvothu as the main leads.
At a time, when every other movie is filled with unnecessary sex scenes and cuss words, Maara is a full family movie that can be seen by everyone together instead of just binge watching alone.
The 2hr & 29min journey to Paaru's world of a fairy tale may seem a little lengthy but no doubt it's worthy of your time. So, to take all of you in Paaru's fairy world, we are here with the Maara movie review which will definitely ignite your interest to watch this beautiful work of craft.
Talking about the movie's plot, the plot is nearly the same in both the Malayalam & Tamil versions. However, some minor things such as Paaru's profession of a graphic artist in Charlie get changed to a restoration artist. However, the character's outlook towards life remains the same.
Performances of artists were fabulous as every actor played his or her character pretty well. Be it the lead Madhavan & Shraddha or the supporting cast of Mouli as Vellaiya, Shivada Nair as Kani, Alexander Babu as the thief or Abhirami as Selvi, etc. everyone looks fantastic in their characters.
The remake is directed by Dhilip Kumar, who very well made the characters along with the fairy tale, come alive. His direction skills are quite commendable. Also to give the movie a real look of a child's imagination of a fairy tale character, he made great use of artefacts, paintings, statues, etc. which seemed missing in Charlie making Maara a better version among them.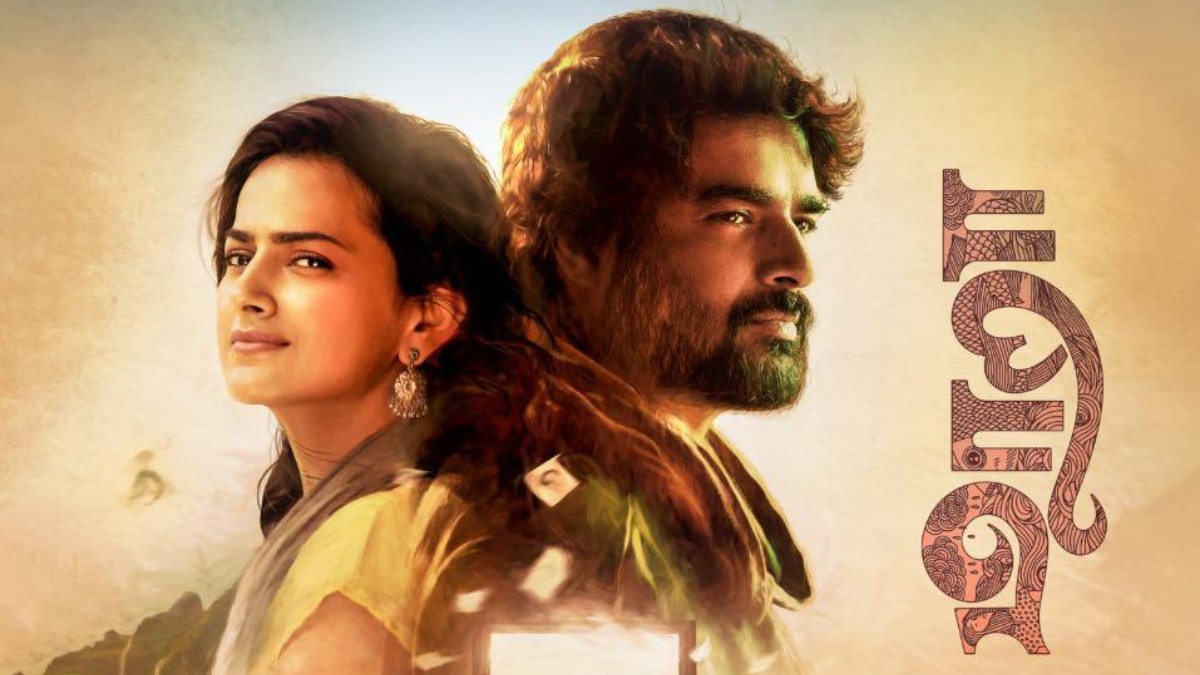 Also Read- AK vs AK review: An Egotistical Chief And A Cleaned Up Whiz
Maara Movie Review: Identical Plot but Better
Maara which has been streaming on the global OTT platform Amazon Prime video from the 8th of January is getting quite a good response from the audience as they seem to be enjoying Paaru's journey to solve the big puzzle of the fairy tale which was quite relatable to everyone because no doubt every one of us had one or other such weird desire or fantasy of solving great mysterious puzzles or to be the hero of such a fairy tale that had embraced our delicate, childlike mind as appeared from the great flood of Maara movie review.
The movie's original plot can be said to be intact if some minor things that have been discussed earlier would be ignored. Although even after having the same plot as Charlie, Maara leads the way in perfection because of its amazing use of graphics.
One such fabulous use of creativity and graphics can be seen in the animation sequence during the starting of the movie when Mary aka Meenakshi was narrating the soldier's tale to little Paaru, and the tale comes alive with animated visuals.
Also, when Paaru was following Maara after he rescued the little girl from being thrown into prostitution just like her mother, a visual can be seen which portrays Paaru and Maara shadows together, which was a delight to see. Various other scenes in the movie make Maara and Maara movie review a must to watch and enjoy.
The sudden twist when Paaru reaches Vellaiya's village in search of Kani's story of Maara changes everything realized until now about the plot as the sequence along with the upcoming events of Vellaiya's love story narration suddenly reveals the fact that the soldier in the tale is Vellaiya, not Maara which transfers the movie into a completely different zone.
Everyone felt poor for the Vellaiya's longing for his love Meenakshi. What an iconic lover Vellaiya is? Is something like this even possible in real life? These are some of the questions which suddenly strike the viewers upon knowing the actual soldier and his true story.
All of the movie's small yet lovely events excites and amazes its viewers, and every viewer knowingly or unknowingly gets engaged with the storyline.
However, the connection between the lead characters seems missing in the entire movie. Although, there are sequences where we felt that yes now there will be some dialogues or interaction between them, suddenly that feeling gets lost.
During the story of every character whom Maara had helped, viewers kept hoping for their meeting but got nothing at last. Although that's a great tactic to stay audience engaged with the movie, somewhere it stretched too long, leaving their meeting scene at the end just with a satisfactory note instead of a happy note.
Maara Movie Review: Maara v/s Charlie Cast
The original movie "Charlie" came in 2015 while the latter remake "Maara" in 2021, which stars Dalquer and Madhavan as their leads respectively whose character were beautifully described in a sentence in the movie itself which tells that their characters are like wind which can be felt at one moment and then it just passes away from you giving you a sigh of pleasure. Still, no one could be able to catch them ever.
The cast of both versions did a splendid job in bringing out the characters alive to the audience by giving full justice to the script. May it is the comic character of Alexander Babu who always utters some random words before selecting the target house to accomplish his work or it's the depressed character of Dr Kani played by Shivada Nair and Aparna Gopinath, each one of them has left their unique identity on the viewer's mind by their superb acting.
Especially, the climax scene where Vellaiya played by Mouli in Maara and Kunjappan played by Needumudi Venu in Charlie meets their love of the life after waiting for nearly a lifetime is enough to melt your heart away. The scenes were so well picturized that you feel yourself to be present at the moment as a friend of Vellaiya or Kunjappan with tears of happiness in your eyes for your friend.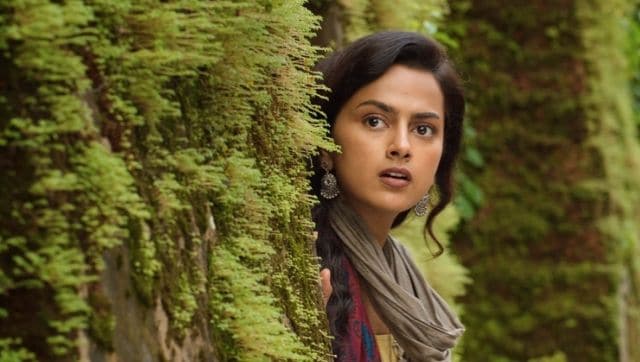 Maara Movie Review: Treat of Humorous Peals of Laughter
If we talk about the Indian audience specifically, then an Indian movie without humour is a little unacceptable. But fortunately, in the Maara movie review, we found several scenes in the movie where you can't resist your loud laughter.
The entire sequence where the thief enters Maara house while he was sleeping and thought it as a win-win chance for himself but get shocked by Maara behaviour and request to let him rob other houses with him was full of punches and laughter to make you roll on the floor.
Another such scene when Paaru visits the pirate club for Selvi's story and the way he makes them felt scared of him was hilarious. Various such instances are worthy of watching if you love comedy.
Also Read- 9 Bollywood Actors Who Tragically Lost Everything & Went From Riches To Rags
 The Final Verdict of Maara Movie Review
Are you fond of fairy tales? Have you ever thought to go on a voyage as a child? Do you love spending time with your family by watching movies? Are you in love with someone or are fond of rare love stories?
Suppose the answer to any of the above questions is a yes for you. In that case, you should watch this beautiful piece of art which is a treat for movie lovers as it contains all the necessary ingredients or I can say spices that a movie should have to attract the audience towards itself like humour, drama, silent romance, beautiful and soothing music which can make you flow with its beats, fabulous acting, brilliant direction and a lot more.
I can assure you that even after being a lengthy one, it will never make you fall asleep or get bored because while watching you will always feel yourself in the same boat as the movie characters are. You will not regret watching Maara or reading this Maara movie review.