Hotstar and  Tamil movies, the best duo.
Love watching Tamil movies? but could not decide which movies to watch and where, here are lists of best Tamil movies with IMDB rating and critic review, to make your homestay a safe and entertaining one.
1. Kanchivaram (2008)
Kanchivaram, written and directed by Priyadarshan is an outstanding melodrama of a poor silk weaver who struggles to dress his daughter in silk saree on her marriage and challenges he overcomes to fulfill his wife's dream. Vengadam's character by Prakash Raj left the audience with an indelible imprint describing the internal struggles, and pain of a helpless man through his eyes and gestures. National Film award winner kanchivaram shows the systemic oppression, ironies, and a real truth about poor men and their dreams.
IMDb review– 8.1/10
Critic review -3.0/5
Our rating 4.0/5
2. Kaaka Muttai (2014)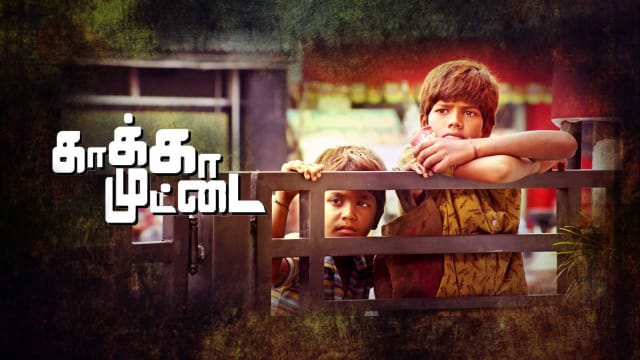 Kaaka Muttai is Manikandan's directorial debut film describing the desires of two young brothers for pizza when their favorite hangout is taken over by the Pizza franchise. From earning rupees 20 and desiring for 300 rupees pizza show the impact of poverty and their pleasures on poor young minds, Kaaka Muttai portrays the social issues with an impact on vast caste system differences in India.
IMDb review– 8.4/10
Critic review -4.0/5
Our rating 4.5/5
3. Vada Chennai (North Chennai) (2018)
Vada Chennai is a gangster drama, revolving around Anbu's character played by Dhanush, who is a National -level carrom player whose fate transforms to work for gangster of Vada Chennai (North Chennai), from where there is no return. The story shows the impact on voiceless communities when disputes take place between political parties.
IMDb review– 8.5/10
Critic review -3.5/5
Our rating 3.9/5
4. Baahubali 2: The Conclusion (2017)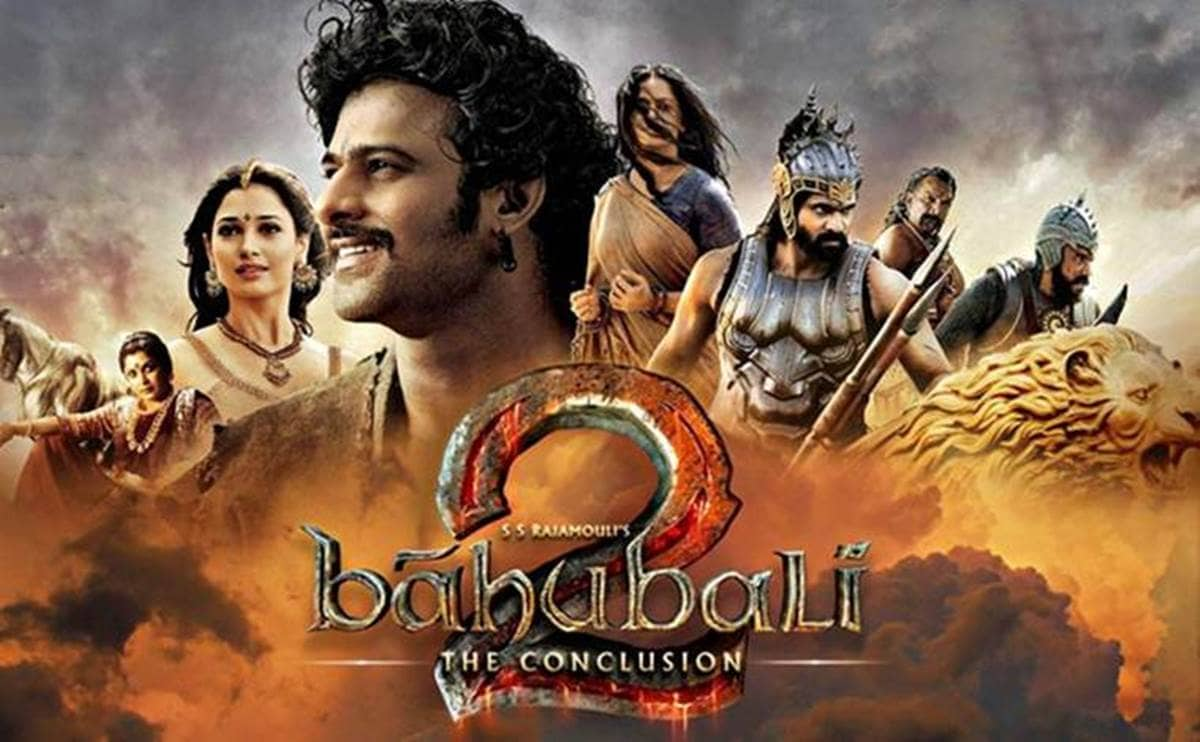 Baahubali 2: The conclusion is the second part of Baahubali: the beginning, a fantasy fiction must watch movie. The film continues to describe the glory and strength of Amarendra baahubali in Mahishmati and about the love story of Devasena and Amarendra Baahubali and Sivagami sacrifice to protect her grandchild. You will also get the popular question's answer to why Kattappa killed bahubali in this movie.This inspiring visual extravaganza by Rajamouli makes it a must-watch movie.
IMDb review– 8.2/10
Critic review -4.0/5
Our rating 4.5/5
5. Ratsasan (Demon) (2018)
Ratsasan makes up for its writing flaws through its exemplary display of craft. Besides the over-stretched climax portions, Ram Kumar maintains a sense of profound unease.
Directed by Ram Kumar, Ratsasan is a serial killer based story which got success at the box office. The film revolves around the character Arun Kumar played by Vishnu Vishal who aspires to become a director with his script based on serial killing issues, furious about his futile attempts, he chooses to become police inspector and solves a case of kidnapping and brutal killing of a schoolgirl by a serial killer that he coincidentally mentioned in her script.
Ratsasan maintains a sense of profound unease with an overstretched climax.
IMDb review– 8.7/10
Critic review -3.5/5
Our rating – 4/5
6.Vikram Vedha (2017)
This crime thriller movie is an interpretation of Vikramaditya and Vetal, a popular folklore. Vikram an honest strong-minded police inspector who is clear about his ideas and decisions and brave enough to encounter whereas Vedha could not control his bad deeds and ends up in jail where Vikram handles his case.
IMDb review– 8.6/10
Critic review -3.5/5
Our rating 3.5/5
7. Dharma Durai (2016)
An MBBS graduate becomes an alcoholic due to his failed love story, responsible for his brother, who asked for dowry from the girl's father which led to the death of his lover, although he becomes better when he met an old friend of her in Hyderabad and fell in love.
The story directed by Seenu Ramasamy describes the stigma of caste system, dowry, pain of child loss, and the essence of love.
IMDb review– 7.5/10
Critic review -3/5
Our rating 3/5
 8. Kanne Kalaimane (2019)
In Kanne kalaimaane, director Seenu Ramasamy describes the acceptance of family when we are going through the worst phase of life.
This down to earth rooted character of Kamalakannan (Udhayanidhi stalin) an organic farmer fell in love with Bharathi, a bank manager struggling to fit into the family as working women.
Although the couple struggles with Bharathi's heredity disease in which she lost her eyesight. Their love conquers the financial hurdles as well as their family accepts blind Bharathi with love.
 IMDb review– 6.3/10
Critic review -3/5
Our rating 3/5
9.Pizza (2012) – Tamil 
Pizza is an unconventional depiction of horror and thriller with twists. Its original storyline anchors the audience till the end. Pizza delivery boy who firstly does not believe in supernatural powers is encountered with a threatening incident as a client house renders him to believe in them.
Amazing camera work, dark cinematography, and unorthodox style and backstory narration make time worth spending for Pizza.
IMDb review– 8/10
Critic review– 4/5
Our rating 4.5/5
10.Viswasam (2019)
 This father-daughter duo based movie directed by Siva has above average cinematography and the storyline does not disappoint as it entertains with ample action sequences. The plot creates a message to society that burdens their desires on their children's shoulders.
IMDb review– 6.7/10
Critic review-3/5
Our rating 3.5/5
11. Kaala (2018)
Kaala is a  Rajinikanth and Nana Patekar starrer film based on the clash between Tamil chieftain and politicians over the slums of Dharavi. It is a gusty movie which shows the use of political powers in Ram Rajya and uncovers the inner stories that show many anti saffron incidents and shows the pain of many unprivileged communities.
IMDb review- 6.7/10
Critic review – 3/5
Our rating 3.5/5
12. 24 (2016)
 24 is a wonderful sci-fi thriller in Tamil cinema, the dynamic parts of the film were visualized well and quite entertaining with hot sci-fi topics of time travel.
Vikram Kumar has used the elements sensibly (the romance and sentiment and can be watched for time pass.
IMDb review– 7.8/10
Critic review – 4/5
Our rating 3.5/5
 13. Thottakal (8 Bullets) (2017)
Director Sri Ganesh's debut film is well-crafted and revolves around an inspector whose service revolver is a pickpocket which goes into the hands of a bank robber, worrying Sathya more about his gun. This movie shows the perfect drama of hero and villain when a weak honest but will power police inspector fights all the things rightly fall into the places.
IMDb review– 7.6/10
Critic review -3.5/5
Our rating 4/5
14. Velaikkaran (2017)
Mohan Raja's movie revolves around a conflict between a cunning capitalist and a go-getter from a slum known as Aribu. Mohan Raja unfortunately fails to blend entertainment with idealistic notions. Despite such flaws, if the film remains partly engaging it is due to the earnest performances. Sivakarthikeyan, for a change, plays a socially conscious character and does pretty well. However, Fahadh Faasil (in his first Tamil role) as the suave villain steals the show.
Sivakarthikeyan, who performed as a socially conscious person has nailed his character, however, Fahadh Faasil steals the limelight as a villain. 
IMDb review– 7.3/10
Critic review -2.5/5
Our rating – 3/5
15. Aaranya Kaandam (2010)
Jackie shroff's powerpack gangster performance, boy Vasanth, Guru somasundaram character, and kumararaja's witty dialogues strength to this common plot story. Aaranya Kaandam won the Grand Jury award at the South Asian International Film Festival.
IMDb review– 8.6/10
Critic review – 3/5
Our rating 3.5/5