Sometimes directors or writers fail to understand the requirement of the audience and they end with casting some shocking screen chemistry artists in one boat. And thus enters Horrible TV Relationships, the whole interest goes in vain for the show.
Today, on asking a lot of people about some shows they thought of watching but never watched. Their answers were quite real but weird. Yes! they don't like that couple who either looks too old from the other partner, or their compatibility just didn't match, or it became too unusual to digest and a bunch more dislikes. So, today I got a list of couples who were part of some amazing shows but were never appreciated for their roles, obviously because of the Horrible TV relationship they were tied to.
Below we have collected a list of the top 6 Horrible TV Relationships, who did their characters really well, but their part became hard to consider.
6 So Horrible TV Relationships, People Literally Stopped Watching The Show
1. Cersei and Jaime (Game Of Thrones)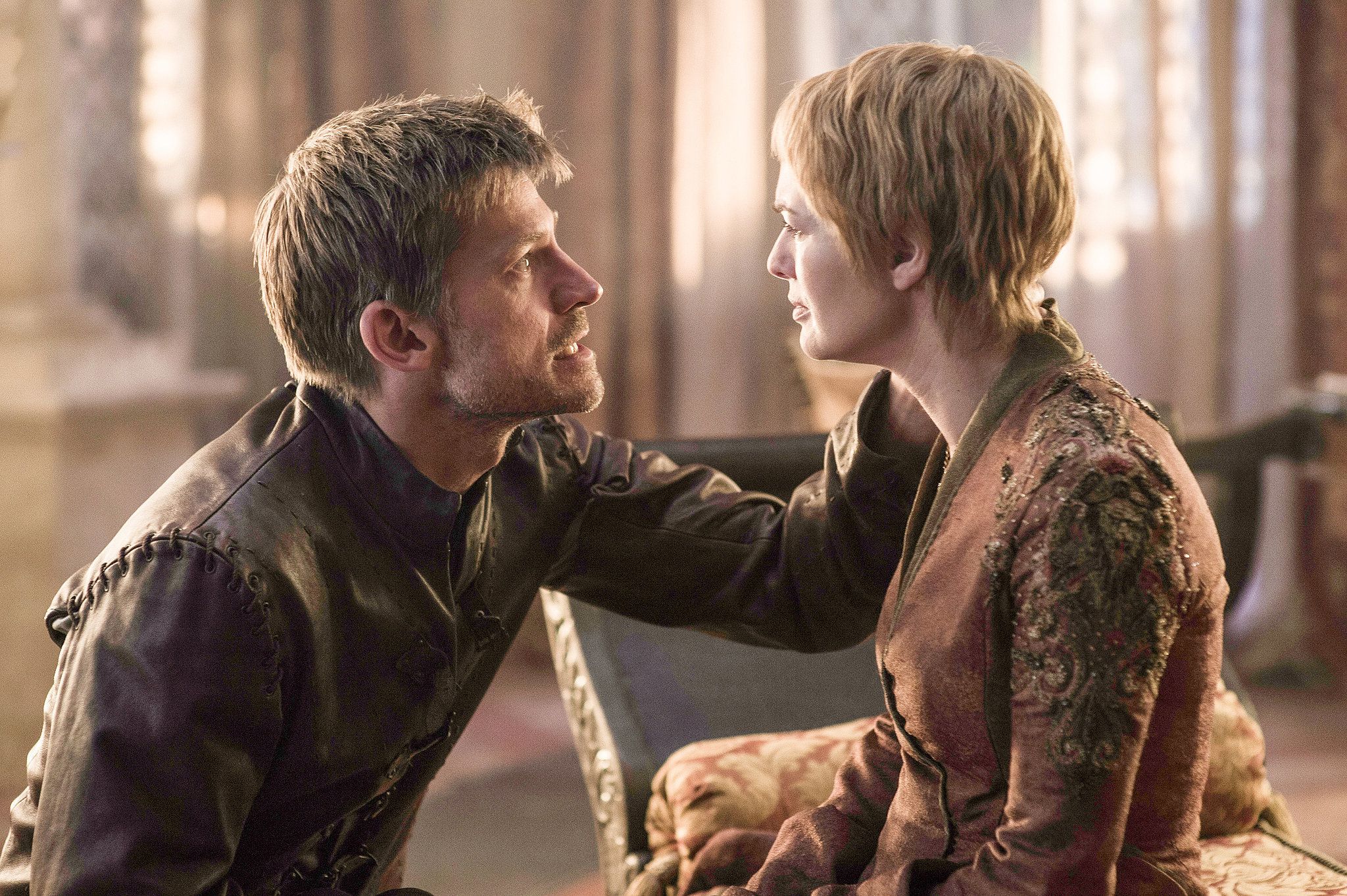 Does this relationship require some explanation? A very strong character from R.R. Martin's adopted TV show, Game of Thrones, had a duo sister-brother Cersei Lannister and Jaime Lannister. The big-name of the show witnessing the worldwide appreciation and renown had some filthy, uncanny, freaky relationship that couldn't be digested, at least not in this century.
And upon it, their son- Joffrey. Sinking in love, this couple had just blown a lot of people's mind with their obsessive relationship.
Director- D.B. Weiss, David Benioff
Cast- Emilia Clarke, Peter Dinklage, Kit Harington,
Lena Headey, Sophie Turner, Maisie Williams
IMDb Rating– 9.3
Rotten Tomatoes Rating– 89%
Genre- Action, Adventure, Drama, Science Fiction & Fantasy
Where to watch- Hotstar
2. Rachel And Joey (Friends)
The most ridiculous decision of the Friends creators. The pair, Joey and Rachel, who had always been shown in a sister-brother relationship, somehow the makers just thought of converting them into a couple. Why? No one in the right mind would think about it. I feel disgusted for the Friends fan to even imagine their first kiss. Ew!! the most unimaginable, inopportune and Horrible TV Relationships.
Director- Various
Star Cast- Jennifer Aniston, Courteney Cox, Lisa Kudrow, Matt LeBlanc, Matthew Perry
IMDb Rating- 8.9
Rotten Tomatoes Rating- 100%
Genre- Comedy, Romance, Drama
Where to watch- Netflix
Interesting Read : Top 10 Shows you should Watch if you Love 'Gossip Girl'
3. Aria And Ezra (Pretty Little Liars)
This couple needs special attention for its special and shameful relationship. Aria and Ezra from Pretty Little liars had gained enough reputation and honor. Being a foul couple, teacher and a student, where she was only 16 years old when they both angled up in a casual bar.
The illegal relationship and dating had led the duo to a lame marriage. Where the high school teacher wasn't a decent man of being her boyfriend and later husband. Although the show tried immensely to fantasy the duo as cute, compatible and passionate about each other, it all flipped, every time.
Director- Various
Star Cast- Troian Bellisario, Ashley Benson, Lucy Hale, Shay Mitchell, Ian Harding
IMDb Rating- 7.4
Rotten Tomatoes Rating- 81%
Genre- Drama, Mystery, Romance
Where to watch- Netflix
4. Eric and Adam (Sex Education)
Widely anticipated Netflix's original show, Sex education had dealt with a lot of relationships, breakups, teenage life problems, solutions, patch-ups and a lot more. The show exhibited numerous uncanny relationships which somehow were spooky but indeed helped the viewers. Highly favored were Eric and Adam. Eric, who had strongly come out to express his sexuality to everyone, failed to gain love from Adam, who had bullied him for years and never accepted their relationship.
A very problematic storyline added another character, Rahim, in the love triangle. Though having a modernized and empowering show, the complexity made it a little difficult to handle.
Director- Ben Taylor, Kate Herron, Sophie Goodhart, Alice Seabright
Star Cast- Asa Butterfield, Emma Mackey, Aimee Lou Wood, Gillian Anderson, Ncuti Gatwa, Connor Swindells
IMDb Rating-  8.3
Rotten Tomatoes Rating- 94
Genre- Comedy, Drama
Where to watch- Netflix
5. Dan and Blair (Gossip Girl)
A potline with an unimaginable twist. The Netflix show, Gossip Girls has its own set of audience, but after Dan and Blair started dating, it might have lost a few from the count. The duo had no compatibility or chemistry but kept on loop until Season 5. Blair, who somehow looked like he was just out of kindergarten and Dan, who honestly looked like he was taking advantage of her when her husband betrayed her and she lost her baby. Absolutely made no sense for the duo to come together and ruin the show until they broke up by the end of season 5.
Director- Various
Star Cast- Blake Lively, Leighton Meester, Penn Badgley, Chace Crawford, Ed Westwick,
IMDb Rating- 7.4
Rotten Tomatoes Rating- 84%
Genre- Drama, Romance, Comedy
Where to watch- Netflix
6. Archie and Veronica (Riverdale)
The fashionable show on Netflix which became a must-watch on a teenage watchlist had a no-sense couple. Archie and Veronica, coming from altogether different worlds were plotted to set together as a couple in the show. Without chemistry and unity, they had nothing in common. But the number of gratis sex scenes and nudity the show had pulled. It became different at a time to watch it. Hence the Horrible TV Relationships, one can't imagine.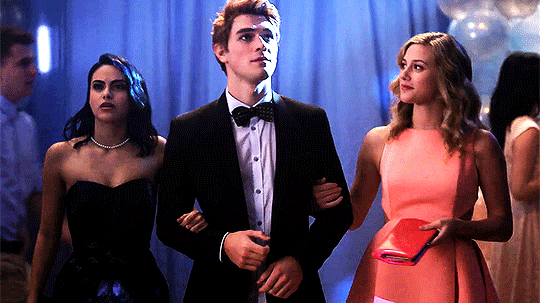 Director- Various
Star Cast- K.J. Apa, Lili Reinhart, Camila Mendes, Cole Sprouse
IMDb Rating- 7.0
Rotten Tomatoes Rating- 86%
Genre- Crime, Mistry, Drama
Where to watch- Netflix
Interesting Read : 13 Emmy-nominated Shows you might have Missed, but Should Definitely Watch
We hope you too agree with our list of the top 6 most horrible TV relationships. If there's any we have missed, please let us know, so that we also try to not give attention to such lame characters plot.