Undoubtedly, Sarabhai vs. Sarabhai was a legendary show, and probably this is the reason we are still counting on it. However, our entertainment would have been a lot pale without the iconic presence of Maya Sarabhai. Here are some instances when Maya Sarabhai Was Straight-Up Savage And Funny AF. 
15 Times Maya Sarabhai Was Straight-Up Savage And Funny AF
1. When she expressed her thoughts about Monisha's facial structure. 
*Sahil feeding her the cake*
"Oh my God. Bohot bada piece hain beta. Ab mera muh Monisha ke muh ki tarah bada toh nahin hain na!"
Monisha: Mera muh kya bada hai, Sahil?
"Haan. You know, jab tum kabhi kabhi ubaasi leti ho na bina muh dhake, toh bilkul Ajanta Ellora Caves ki yaad aa jaati hai. Haina Sahil?"
2. Her meticulous description of what she wanted for dinner.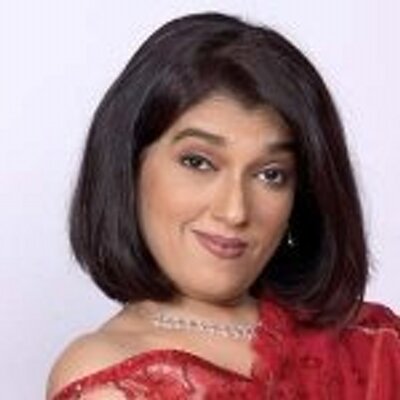 "Memsaab. Khana kya banau?"
"Agar India jeet gayi toh dhansak, brown rice, vegetable au gratin aur lemon souffle"
"Aur India haar gayi toh?"
"Toh Monisha ke haath ka bana kuch kha lenge hum log"
Interesting Read : All of Top 4 Quentin Tarantino's Movies Ranked
3. When Maya Sarabhai's cleaning habits absolutely blew Monisha's mind. 
"Monisha, tumhaare ghar mein been ya aisa kuch hai?"
"Kaise hogi? Monisha apne ghar mein dustbin mushkil se rakhti hai toh snake charmer wali been kaha se hogi?"
4. And when her manners were enough to embarrass Monisha when presented with humor. 
"May I come in?"
"Aa jaiye na mummy ji! Issmein poochne ki kya baat hai?"
"Nahi kisi ke kamre mein aane se pehle zara p…"
"Par yeh toh sabzi mandi hai. Yahan poochne ki koi zaroorat nahi hai"
5. When Maya Sarabhai had a view about the pests as well. 
"Yeh machhar, makkhi, cockroach mujhse pooch ke andar ghuste hai kya?"
"Main jaanti hoon kisi se pooch kar nahi ghuste machhar, makkhi, cockroach"
"DADDY JI"
"Aur Monisha"
6. When Maya Sarabhai had to give advice regarding finances. 
"Monisha ke bathroom ki dono tube-lights teen din se kharab hai"
"हां? Nayi lagva lijiye"
"Lekin main wait kar rahi thi na"
"Kiski?"
"Budget ki. Kahin tube-lights ke daam kam ho jaye"
Interesting Read : Masaba Masaba Review: Too Hot to be Messy
7. And when Maya Sarabhai left no scope to roast Monisha – sometimes, even behind her back! 
"Jab yeh supermarket se sabzi khareedne jaati hai, tab bhi free dhaniye ke liye jhagadti hai."
8. When we were blown by her exclusive reading habits. 
"Shuruwaat itni buri nahi hai. Aur waise bhi, maine toh sirf teen panne hi padhe hai"
"Sirf teen panne?"
"Dheere dheere padh rahi hai na beta. Panna panna vasool karne ke liye"
9. When Maya Sarabhai had to comment on the dust in Monisha's room. 
"Tumhaari toh hobby hai dhool mitti ikkatha kar ke rakhne ki"
"In fact, date-wise saja ke rakhti ho tum. Woh dekho, woh hai na, February 1997 ki dhool. Aur wahan, November 2002 ki mitti"
10. When she didn't leave the scope to compare Monisha with a piece of furniture. 
"Maya yeh antique almirah hai"
"Antique my foot. Kisi carpentry mein fail hue mistri ki banayi hui cheez ko antique kehna matlab Monisha ko sophisticated kehne ke barabar hua"
11. When her unique take on charity blew our minds. 
"Sahil ke purane kapde ho na, toh mujhe please de dena. Main vridh ashram mein donate karne wali hoon kapde"
"मुफ्त में?"
"Nahin. Main wahan auction karungi purane kapdo ka. Vridh ashram mein"
"Yeh dekhiye Dr Sahil Sarabhai ka purana phata pyjama. Kaun lagayega boli? 501? 501? 505?"
12. When she had no tolerance for Indravadan's attitude.
"Iss ghar pe mera hukum chalta hai"
"Yeh baat sunn kar ke toh Radhabai aur Vitthal bhi hass padenge, Indu"
13. When she left no chance to complain against Monisha to Sahil. 
"Juice wale se extra straws मांगती है.
Five star hotel mein se toothpicks utha ke le jati hai"
Interesting Read : V Movie Review: An Unimaginative Thriller for Fans to Watch Right Now
14. When she was absolutely aware of Monisha's skills. 
"Uske ghar mein na writing paper hai na pen. Agar pen kahin dikh bhi jaye toh usey kaan khujane ke liye istemaal karti hai"
15. When she couldn't control her bitching habits about Monisha even on call. 
"Monisha restaurant mein salt and pepper ke sachets churati hai"