Some of our favorite stars made an appearance on the cinematic screens way before they became our favorites. Let us see 7 surprising movies that starred celebrities as child actors, on Netflix, Amazon Prime Video, and Disney+ Hotstar.
7 Surprising Movies that Starred Celebrities as Child Actors
1. Raja Hindustani
The story revolves around Raja, who is a taxi driver and Aarti, who is a rich girl. Despite their economic differences, they fall in love and marry against Aarti's parent's will. Her parents try to create a difference between the couple, but it is all merry at the end of the movie.
This movie is pretty famous for many things like its alluring soundtrack and some iconic romantic scenes. What people do not realize is the performance delivered by 11-year-old KunalKhemu who acts as the side-kick of Raja who is played by Amir Khan. KunalKhemu makes it to the list 7 surprising movies that starred celebrities as child actors, on Netflix, Amazon Prime Video, and Disney+ Hotstar because of his impressive acting.
Kunal Khemu then made a name for himself as an Indian film actor. Born on May 25, 1983, he has performed in various hits like Golmaal 3, Dhol, Go Goa Gone, Kalak, Malang, Kalyug and the latest release Lootcase.
Director: Dharmesh Darshan
Main Cast: Amir Khan, Karishma Kapoor
IMDb Rating: 6.2
Genre: Action, Comedy Drama
Where to watch: Netflix
2. Masoom
The story revolves around Devendra Kumar or DK's life which takes a different turn when he figures out that he is an illegitimate child from an affair he has in his past. When Indu, who is DK's wife, discovers this she is shocked and devastated. In the end, Indu wholeheartedly accepts the child Rahul and forgives DK to come to a happy ending.
This movie has been adapted from the novel, Man, Woman, and Child, which is written by Erich Segal and includes then famous stars Shabana Azmi and Naseeruddin Shah. Urmila Matondkar plays the role of their nine-year-old daughter and delivers an enchantingly adorable performance that brings her to the list of 7 surprising movies that starred celebrities as child actors, on Netflix, Amazon Prime Video, and Disney+ Hotstar. This isn't her first movie though. She debuted at the age of six in the movie Zaakol which was in Marathi.
Urmila Matondkar, born February 4, 1974, has been an award-winning actress in Indian cinema. She is known for her work in Hindi movies; notwithstanding Telugu, Tamil, Malayalam, and Marathi film, she has gotten various honors, including the Filmfare Award and the Nandi Award. During her vocation as the main entertainer, she set up an unmistakable on-screen persona, which was related to her exceptional style and dancing abilities.
After making her debut as a child actress in the 1977 film Karm, Matondkar acknowledged widely with Masoom (1983), following which she showed up in not many different movies. Her first grown-up job accompanied the Malayalam film Chanakyan (1989), and her first grown-up part in Hindi film accompanied the activity dramatization Narsimha (1991), the two of which were business victories.
Director: Shekhar Kapur
Main Cast: Naseeruddin Shah, Shabana Azmi
IMDb Rating: 8.4
Genre: Drama
Where to watch:  Netflix
3. ET: The extraterrestrial
A gentle alien is stranded on Earth, and a kind young boy named Elliott discovers it and befriends it. He brings the alien to his house and the alien dubs itself as ET. It is introduced to Elliot's little sister and brother. They decide to keep the existence of ET a secret until Elliott falls ill, which leads to government intervention and puts both Elliott and the alien in a tough spot.  The beautiful story ends as the alien ET returns back to where he came from.
This movie was said to inspire Hrithik Roshan's Koi Mil Gaya, and it is considered to be one of the best Bollywood movies and also the very first in the sci-fi genre.
This movie stars seven-year-old Drew Barrymore who plays the role of Elliott's little sister. She is adorable, and her cuteness has made her land in the list of 7 surprising movies that starred celebrities as child actors, on Netflix, Amazon Prime Video, and Disney+ Hotstar.
Drew Barrymore who is born on February 22, 1975, is an American actress, author, talk show host, creator, and business visionary. She accomplished milestones as a child entertainer with her part in E.T. the Extra-Terrestrial (1982). She is the beneficiary of various honors, including screen Actors Guild Award, a Golden Globe, and a BAFTA nomination. She is an individual from the Barrymore group or family of actors, and the granddaughter of John Barrymore.
Following a profoundly popular and publicized youth set apart by medication and liquor abuse, Barrymore delivered a Biography, Little Girl Lost, in 1991 when she was 16. She proceeded to show up in a line of effective movies consistently, including Boys as an afterthought (1995), Scream (1996), Poison Ivy (1992), Ever After (1998), and Mad Love (1995). Barrymore teamed up with Adam Sandler on three movies, Blended (2014), The Wedding Singer (1998), and 50 First Dates (2004).
Barrymore's different movies incorporateCharlie's Angels (2000), Riding in Cars with Boys (2001),  Never Been Kissed (1999), Donnie Darko (2001), Confessions of a Dangerous Mind (2002), Charlie's Angels: Full Throttle (2003), Fever Pitch (2005), Music and Lyrics (2007), Going the Distance (2010), Big Miracle (2012) and Miss You Already (2015).
Barrymore made her first time at the helm film Whip It (2009), in which she likewise featured. She got a SAG Award and a Golden Globe for her presentation in Gray Gardens (2009). She featured in the Netflix arrangement, Santa Clarita Diet. Since September 2020, Barrymore has facilitated The Drew Barrymore Show, a partnered syndicated program.
In 1995, Barrymore and Nancy Juvonen framed the creation organization Flower Films. They have created a few activities in which Barrymore has featured. In 2013, Barrymore dispatched a scope of beauty care products under the Flower pennant, which has developed to remember lines for cosmetics, scent and eyewear. Her different undertakings incorporate a scope of wines and an attire line. In 2015, she delivered her diary, Wildflower. Barrymore got a star on the Hollywood Walk of Fame in 2004.
Director: Steven Spielberg
Main Cast: Henry Thomas, Drew Barrymore
IMDb Rating: 7.8
Genre: Sci-fi
Where to watch: YouTube
Interesting Read: 8 Bollywood Celebrity Hairstylists to Follow on Instagram Right Now
4. Panic Room
A panic room is a thriller by David Fincher which narrates a story about a mother and daughter whose house is invaded by burglars, and they are forced to hide in their house's panic room. Jodie Foster played the mother while a twelve-year-old Kristen Stewart played the daughter.
She played the role of a diabetic daughter, and her acting was critically acclaimed because of which is on our list of 7 surprising movies that starred celebrities as child actors, on Netflix, Amazon Prime Video, and Disney+ Hotstar.
Kristen Stewart born on April 9, 1990, is an American actress and producer. She is most popular for her lead role as Bella Swan in The Twilight Saga film series (2008–2012), which all things considered netted over $3.3 billion worldwide. The world's most generously compensated entertainer in 2010 and 2012, she is the beneficiary of a few honours, including a BAFTA Award and a César Award, which she was the principal American entertainer to win.
Brought up in Los Angeles to an American dad and Australian mother, both of whom work in the entertainment biz, Stewart previously picked up acting at age 12 for her role as the girl of Jodie Foster's character in David Fincher's spine chiller Panic Room (2002), which acquired her a Young Artist Award selection for Best Leading Actress in a Feature Film. She hence featured in Speak (2004), Catch That Kid (2004), Zathura: A Space Adventure (2005), and Into the Wild (2007). In 2010, she was granted the BAFTA Rising Star Award.
In the wake of featuring in the dream film Snow White and the Huntsman (2012), Stewart shunned parts in huge spending films for autonomous creations for the following, not many years. She took on functions in the dramatizations Camp X-Ray and Still Alice (both 2014), and the sci-fi sentiment Equals (2016).
In 2015, she accumulated basic approval for her presentation in Olivier Assayas' dramatization film Clouds of Sils Maria, which won her the César Award for Best Supporting Actress. Stewart rejoined with Assayas the next year in the heavenly spine-chiller Personal Shopper (2016) and made her first time at the helm with the 2017 short film Come Swim. She got back to standard Hollywood with driving parts in the activity films Charlie's Angels (2019) and Underwater (2020).
Director:  David Fincher
Main Cast: Jodie Foster, Kristen Stewart
IMDb Rating: 6.8
Genre: Crime, Drama, Thriller
Where to watch: Amazon Prime Video
5. War of the worlds
This movie includes Dakota Fanning who is starred alongside Tom Cruise, and she has appeared in a lot of iconic roles as a child that includes making a cameo in Friends and also a role in Uptown Girls. In this movie, she played the role of Tom Cruise's daughter, who has to protect her from the attacks of the extraterrestrial beings who invade earth while also trying to reunite with the mother. Her performance is commendable, and thus it lands her a position in our 7 surprising movies that starred celebrities as child actors, on Netflix, Amazon Prime Video, and Disney+ Hotstar list.
Hannah Dakota Fanning who is born on February 23, 1994, is an American actress. She raised to noticeable quality at seven years old for her exhibition as Lucy Dawson in the dramatization film I Am Sam (2001), for which she got a Screen Actors Guild Award assignment at age eight, making her the most youthful chosen one in SAG history. Fanning assumed significant functions in the movies Uptown Girls (2003), The Cat in the Hat (2003), Man on Fire (2004), War of the Worlds (2005), Dreamer (2005), and Charlotte's Web (2006).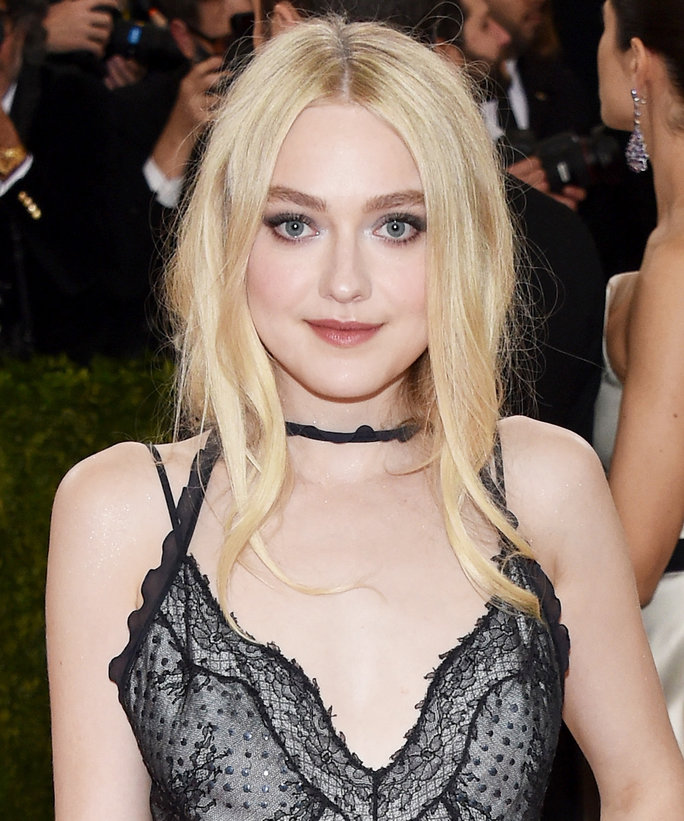 Fanning followed with more develop jobs, playing Lewellen in Hounddog (2007), Lily in The Secret Life of Bees (2008), the eponymous character in Coraline (2009), Cherie Currie in The Runaways (2010) and Jane Volturi in The Twilight Saga (2009–2012). All through the 2010s, she kept showing up in autonomous creations, for example, the dramatizations Now Is Good (2012) and Night Moves (2013), the parody dramatization Very Good Girls (2013), and the anecdotal film Effie Gray (2014).
In 2018, she showed up in the heist satire Ocean's 8 and had a featuring part in the period dramatization miniseries The Alienist. She depicted Manson young lady Squeaky Fromme in the Quentin Tarantino film Once Upon a Time in Hollywood (2019).
Fanning made her demonstrating debut in 2009 when she was highlighted on the front of style magazines Elle, Vanity Fair, and Cosmopolitan, among others. She additionally showed up in the design week in New York in 2014 and at the initial function of Fashion Week New York S/S 2015.
Director: Steven Spielberg
Main Cast: Tom Cruise, Dakota Fanning, Tim Robbins
IMDb Rating: 6.5
Genre: Sci-fi, Thriller
Where to watch: Netflix
6. Interview with the Vampire
Conceived as an eighteenth-century ruler, Louis (Brad Pitt) is presently a bicentennial vampire, recounting his story to an excited biographer (Christian Slater). Self-destructive after the passing of his family, he meets Lestat (Tom Cruise), a vampire who convinces him to pick eternality over death and become his friend.
Ultimately, delicate Louis makes plans to leave his vicious producer; however, Lestat faults him for remaining by turning a little youngster (Kirsten Dunst) – whose expansion to the "family" breeds considerably more clash. Kirsten Dunst has performed ahead of time which lands her a position in our 7 surprising movies that starred celebrities as child actors, on Netflix, Amazon Prime Video, and Disney+ Hotstar list.
Kirsten Dunst, who is born on April 30, 2020, is an American entertainer. She picked up acknowledgment for her exhibition as the kid vampire Claudia in the blood and gore movie Interview with the Vampire (1994), which acquired heraGolden Globe designation for Best Supporting Actress. She likewise had functions in her childhood in Little Women (1994) and the dream films Jumanji (1995) and Small Soldiers (1998).
In the last part of the 1990s, Dunst progressed to driving functions in various teenage movies, including the political parody Dick and the Sofia Coppola-coordinated show The Virgin Suicides (both 1999). She increased more extensive consideration for her part as Mary Jane Watson in Sam Raimi's Spider-Man (2002) and its spin-offs Spider-Man 2 (2004) and Spider-Man 3 (2007).
Her profession advanced with a supporting part in Eternal Sunshine of the Spotless Mind (2004), trailed by a lead function in Cameron Crowe's drama Elizabethtown (2005), and as the title character in Coppola's Marie Antoinette (2006).
In 2011, Dunst featured as a discouraged love bird in Lars von Trier's sci-fi show Melancholia, which procured her the Cannes Film Festival Award for Best Actress. In 2015, she played Peggy Blumquist in the second period of the FX arrangement Fargo, which acquired Dunst a Golden Globe selection for Best Actress in a Miniseries.
She at that point had a supporting part in the film Hidden Figures (2016) and driving ones in The Beguiled (2017), and the dark parody arrangement On Becoming a God in Central Florida (2019), for which she got a third Golden Globe selection.
Director: Neil Jordan
Main Cast: Brad Pitt, Tom Cruise
IMDb Rating: 7.5
Genre:  Drama, Horror
Where to watch: YouTube
7. Kuch Kuch Hota Hai
This is probably that one movie that everyone has seen despite their taste in movies. The role of Anjali is played by a young Sana Saeed who was later cast in the2012 hit Student of the year as Tanya and people were unable to identify her as Anjali. Her transformation was jaw-dropping but people still and probably always will refer to her as the girl who played Anjali in Kuch Kuch Hota hai.
We don't even have to think twice before putting her on our list of 7 surprising movies that starred celebrities as child actors, on Netflix, Amazon Prime Video, and Disney+ Hotstar.
Sana Saeed who is born on September 22, 1988, is an Indian entertainer and model, who has shown up in Bollywood films. Her first appearance was as a youngster craftsman in KuchHotaHai (1998) and kept on doing as such in movies HarDil Jo PyarKarega (2000) and Badal (2000). She additionally showed up in TV programs, for example, Babul KaAangannChootey Na (2008) and Lo Ho GayiPoojaIssGhar Ki (2008).
Interesting Read: 10 Indian Royals Who Spent Fortunes on Some of the Most Absurd Things
In 2012, Saeed made her screen debut as a grown-up in a supporting function in Karan Johar's Student of the Year, which arose as a film industry business success. She has shown up in numerous unscripted TV dramas, including JhalakDikhhlaJaa (2013), NachBaliye (2015) and Fear Factor: KhatronKeKhiladi (2016).
Director: Karan Johar
Main Cast: Shah Rukh Khan, Kajol, Rani Mukerji
IMDb Rating: 7.6
Genre: Comedy, Drama
Where to watch: Netflix