The Indian streaming culture has seen its full boom in the recent past years. There has been a constant increase in the number of players in the streaming platforms, more increase in the viewers.
The world of Indian streaming is relatively different and tries to cater to all audience types. And the content that they offer knows no limits. There are chat shows, comedy stand ups, travel shows, shows on siblings, live-in relationships, there is a lot of sports stuff that keeps all categories of viewers engaged. This streaming has seen an explosion even more after the porn ban in India. 
Indian streaming world knows no limits. It is bizarre, ever expanding, encompasses a lot of new shows, players, partnerships and expands in a way that you cannot imagine. Web Series have seen the best of their journeys with their streaming on so many streaming platforms in India.
Almost every household or individual owns at least one streaming account; be it Netflix, Prime Videos, Zee5, Disney plus or somewhere else too. These streaming platforms are a great escape from the boredom of movies and music only. They are the perfect respite if you are working from home and need some relaxed time at home.
To know how to make the best out of these platforms, let's dive into knowing about the available streaming spaces and know what best is waiting there yet to be watched!
Top 10 Streaming Platforms in India
Pros:
Offers wide range of original content
Provides 4K and HDR content
Allows offline downloads and multiple viewer profiles
Allows renting and buying movies and TV shows
Cons:
Loses content to third party services
lacks high quality shows as competitors
Cost: Rs. 129 per month, Rs. 999 per year
Offers: Free 30 days trial for all users
Hand picked top shows/movies: Amazon Original Series like Paatal Lok, The Family Man,Mirzapur, The Marvelous Mrs.Maisel.
---
Pros:
As a partner of India's Star TV, hosts a number of exclusive Disney TV shows and movies.
Low cost
Kids' content dubbed in Indian languages, plus live sports, recent Indian movies, Best for family viewing
Large collection of shows and movies.
Cons:
Not accessible on all devices. 
Interesting Read : 15 Tamil Movies On Hotstar Worth Watching
Cost:
VIP Plan at Rs. 399 per year
Premium plan at Rs. 1499 per year
Offers: Existing Hotstar customers will get free access to Disney Plus's entire library.
Hand picked top shows/movies: All Star wars films, Bad Education, In her shoes.
---
Pros:
Huge collection of movies and TV shows.
Friendly interface
Spread across genres
Something to watch for every generation
Cons:
Cost is higher than other streaming platforms
New content is not available immediately 
Selection depends on location 
Interesting Read : Top 5 Netflix Alternatives In India
Cost
Basic plan at Rs 499 per month which offers viewing on one screen only.
Yearly plan at Rs. 1919 per year.
Offers: Netflix offers first month free for all first time users.
Handpicked Top Shows/movies: Sacred games, Stranger things, Breaking bad, Yeh meri family, Little Things.
---
Pros:
Access to recent movie releases
Excellent support for android devices and android TV
Similar as YouTube movies and easy to access
Very affordable as compared to other platforms
Cons:
Rental service, not a subscription service.
Works on supported device only.
Cost: Rentals start at Rs. 25 per movie. Purchase cost Rs. 500 plus.
Offers: this platform offers you to purchase a movie and watch anytime without a time limit.
Hand picked top shows/movies: Frozen II, Love Aaj Kal, Bahubali, Jumanji
---
5. EROS NOW
Pros:
A well curated library of Eros-produced films
Strong roaster of regional films in Punjabi, Tamil, Telugu, Marathi, Malayalam, Bhojpuri, Gujarati, Bengali, Kannada languages.
Cons:
Limited free content
No HD access in basic plan
Cost: premium services at Rs. 49 a month for Eros Plus. Rs. 99 for Premium that includes all services.
Offers: Access to originals and movies produced by Eros like Mukkabaaz and Bajirao Mastani
Handpicked top shows/ movies: Smoke – a crime drama with Jim Sarbh, Kalki Koechlin and the late Tom Alter, Side Hero – a comedy starring Kunaal Roy Kapur, and travel show Salute Siachen featuring actors Arjun Rampal, Arunuday Singh and Ranvijay.
---
6. ZEE 5
Pros:
Zee entertainment's original streaming service
Great mix of Live Tv and on demand originals
Hosts Can Films like Cabret (Richa Chadha), the sensational movie, Karenjit kaur-The untold story of Sunny Leone.
Cost: Premium content at Rs. 99 per month
Offers: Lot of free content available
Handpicked top shows/movies: originals like Deewarm Mera naam joker .
---
7. ALT BALAJI
Pros:
Offers soft-core-esque shows like Gandii Baat to substance backed shows like the Test case
Offers something to watch for every generation
Cons:
Bastardising Indian streaming space; at the same time offers something to watch for everyone. 
Lacks a class of quality content
Interesting Read : Best Of The Worst Tamil Movies Of 2018 So Far
Cost: Rs. 300 per year for a minimum of 3 months.
Offers: Jio subscribers can have free unrestricted access to this content via JioTV and JioCinema.
Handpicked top shows/movies: the test case, class of 2020
---
8. JIO CINEMA
Pros:
Strong repository of licensed content
Variety of content ranging from Indian TV shows to a great range of movies
Also showcases many disney shows and movies
Full access to eros now's movie library
Cons:
No original shows to showcase.
Cost: free for all jio customers
Handpicked top shows/movies: a lot of regular daily soaps, toy story 3, movies like Stree
---
9. TVF PLAY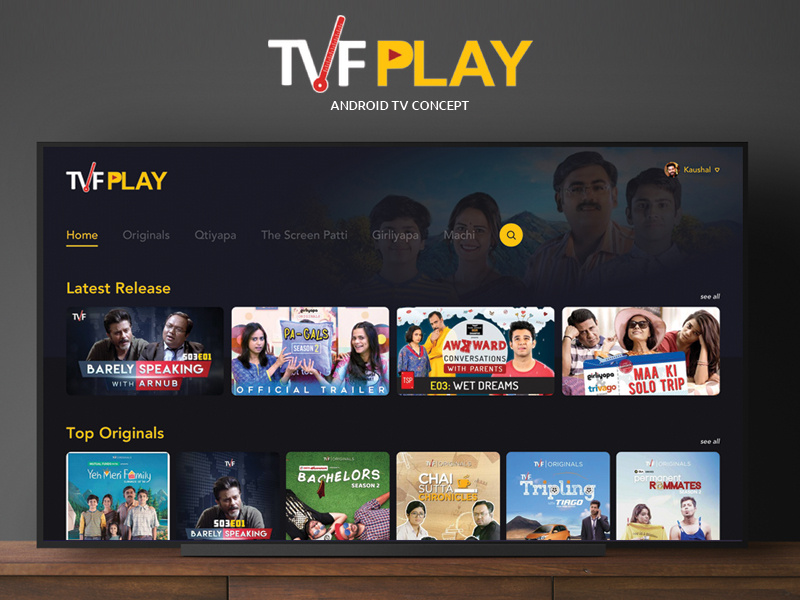 Pros:
Streams all original content
Fresh series for the young minds
Cons:
The shows might not be apt for watching with family
Content not uploaded very frequently
Cost: all content is free
Handpicked top shows/movies: Permanent roommates, TVF Pitchers, Tripling
---
10. SONY LIV
Pros:
Sony's own platform to stream all its shows if you have missed watching them.
All sports channels also available
Cons:
Fresh content not updated very frequently
Live streaming only for oremium users
Cost: Premium access at Rs. 99 per month. Film rentals available at Rs. 50-Rs. 150
Offers: a lot of free content also available including sports channels.
Handpicked top shows/movies: The Handmaid's Tale, The Kapil Sharma Show, Men In Black.
---
11. YOUTUBE
Pros:
Unlimited content available for free.
Variety of long and short form content, web series, educative videos
Lots of content for kids too.
Cons:
If watching on Mobile App, you have to stay on the screen to listen too!
Cost: only movies are charged for rent at Rs. 25-500 for a movie.
Offers: Youtube Premium available for free for a month.
Handpicked top shows/movies: the content is huge and there is something for every taste and audience. Web serieses are great for a day long entertainment.
---
12. VOOT
Pros:
Broad spectrum of shows from Viacom 18 for every generation
Original shows, dedicated kids section, content in Hindi, Kannada, Bengali, Tulu.
Access to MTV, Nickelodeon, Colors Channels
Cost: Free of cost!
Handpicked top shows/movies: Sarah Jane Dias and Tahir Raj Bhasin, Stupid Man Smart Phone starring Sumeet Vyas, and It's Not That Simple starring Swara Bhasker
---
13. VIU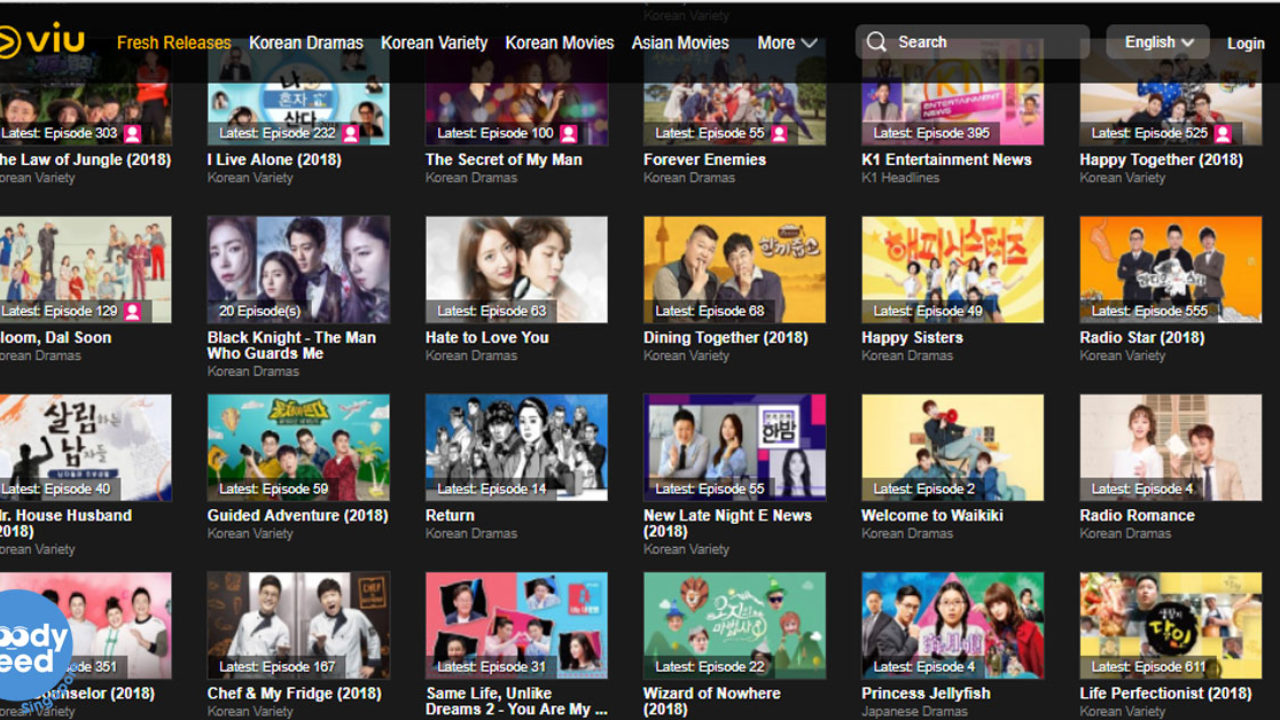 Pros:
40 original shows, big movie library, on demand service.
Genres like Social issues, chat shows, short movies available for streaming.
Cost: Premium content at Rs. 99 per month.
Offers: a lot of free content also available
Handpicked top shows/movies: a social-media focused drama starring Rana Daggubati and Naveen Kasturia, No 1 Yaari – a chat show focused on actors from Telugu cinema again hosted by Rana Daggubati and the infamous Viru Ke Funde which is nothing short of addictive viewing.
---
14. BIG FLIX
Pros:
On demand service
Reasonable price
Cons:
Unimpressive programming, 8 languages but no solid content.
Cost: Premium services at Rs. 50 per month
Offers: individual titles can be rented for Rs. 80 each
15. MUBI
Pros:
Attracting with names like Paul Thomas Anderson, Gaspar Noe, Michael Haneke and similars.
Cons:
Not for all type of audiences.
Cost: Subscription at Rs 500 per month.
Offers: 7 day free trial. Some movies at a rent of Rs 299 per piece.
Handpicked top shows/movies: They're currently offering a special retrospective on Federico Fellini and his most celebrated films
---
16. MUVIZZ
---
Pros:
Curated world cinema Yet another platform pushing the world cinema/curation specialists tag. A kind of Indian-led Mubi if you will. While the concept is a great one, brimming with potential, they currently have a very limited offering with only a handful of titles to their name.
Price: Rs 80 a month
Handpicked top shows/movies: Renowned titles such as Sofia Coppola's Somewhere, George Clooney-starrer The American and Ang Lee's Taking Woodstock